It's official: We are totally and completely obsessed with slow-motion video booths.
Sure, photo booths are great and who doesn't love hanging those cute, little picture strips on the fridge? But the slow-motion video booth is way more dynamic, allowing guests to be a lot more creative (Be honest: How many times have you done the obligatory "Charlie's Angels" photo booth pose?) and frankly, looks like a lot more fun!
Watch another great slow-motion video from Details Nashville above to see our favorite new reception trend in action. Then, let us know what you think in the comments!
Related
Before You Go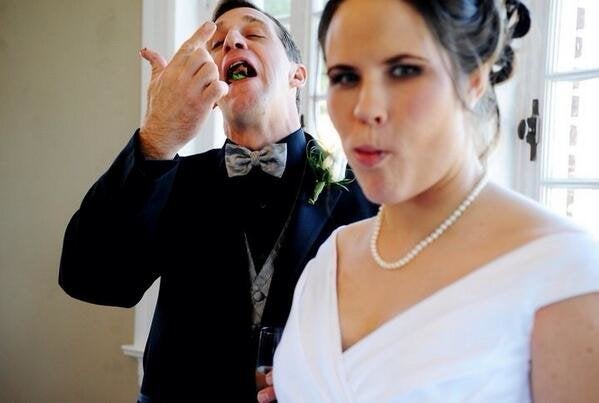 Funny Wedding Photos