"You will never forget Katrina. Katrina did something that nobody had never seen before."
These words are of a young black father in New Orleans frustrated by the challenges of raising a family in a community left devastated by Hurricane Katrina, captured in a short documentary "Slow Rising: Katrina, Ten Years Later" released Thursday.
The 60-second video, created by filmmaker Christopher Stoudt, features black New Orleanians on the current state of their lives 10 years after the storm hit.
Stoudt described the sense of the community that still exists in New Orleans despite the slow the recovery from Katrina. "...What was so striking to me was the amount of lower-income black people that were still barely making ends meet, and still struggling to get a sense of community in places that are now nothing but abandoned ghost towns," he told The Huffington Post in an email.
"Here we are 10 years later and the building is still the same as it was when we left it," says one man as he stands atop an abandoned church where he helped run a rescue operation a decade earlier.
Despite the despair Katrina left behind, locals are hopeful, and the images of the post-Katrina wreckage are mingled with rich the cultural history of the city along with restoration efforts by local organizers. "I found a sense of hopelessness, mixed with nostalgic love for the place they could never leave," Stoudt said.
"New Orleans is getting back on the map," says one resident. "Things are rising. They're building. Things are starting to happen again ― I mean it's different now, but hopefully for the good."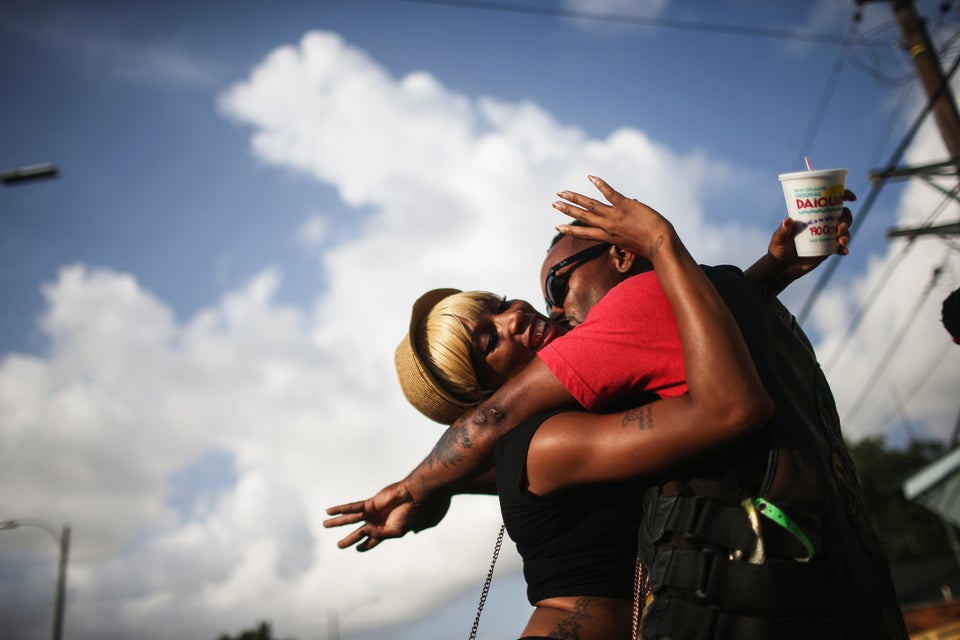 New Orleans 10 Years After Katrina