When I first learned that Virginia Woolf had spent seven years creating The Voyage Out, her first novel, and that she revised it no fewer than eight times, and that she'd completed a perfectly acceptable earlier version of the novel, called "Melymbrosia," that she chose not to publish midway through her process, I thought that surely she must have been mad for this, if for no other reason. But then, as I began to write my own books, and to study the writing process of Virginia Woolf and other famous classic authors, as well as contemporary writers, I learned that the Zen parable, "A good conclusion takes a long time" does indeed hold true. And now when I meet with writers who want to rush through their work, so eager are they to finish, so imbued are they with the "hurriedness" of our times, I tell them what I've learned. That many famous writers work slowly. That it takes many writers five or ten years to pen their works. That when Woolf was writing To the Lighthouse, for example, she often penned no more than 460 or so words a day. Learning this -- they, too, can let themselves work slowly and take all the time they need to complete a work. Knowing how long it takes might allow more writers not to give up on their projects too soon. Here are 10 famous authors who prove that slowing down is always worthwhile:
The Pulitzer Prize winner Michael Chabon stumbled in the dark for four years before beginning his first novel, The Mysteries of Pittsburgh (1988); during that time he learned his craft by studying the structure of The Great Gatsby and Goodbye, Columbus. Chabon began writing "Fountain City" after that first novel's immense success. For five years and fifteen hundred pages, Chabon struggled to discover his novel's subject but abandoned it. But then he imagined a scene in the novel that became Wonder Boys, which came quickly. Chabon drew upon his experience writing a failed novel to create Grady Tripp, a writer who's struggled for five years to complete a novel using all the frustration, disappointment, sorrow, and despair he experienced in writing "Fountain City" to create an archetypal portrait of a writer struggling mightily to complete a work he knows is a failure and suspects he must abandon. Still it took Chabon almost five years to complete his eighth novel Telegraph Avenue (2012), while working on the novel from 10 o'clock at night until 2 or 3 in the morning, five days a week.
In his preface to The Painted Veil (1925), W. Somerset Maugham described the "laborious days" he spent in Florence in a room on the via Laura overlooking the Duomo preparing himself to be a writer. He began each day by translating a few pages of Ibsen to learn how to write dialogue. It took him ten years before he achieved his first great success.
On a May night in 1927, Henry Miller outlined, in one long night of work, a magnum opus that would recount the tragedy of his life with his second wife, June Miller. The book would start with the day he met her; it would end with her departure for France with her lover Jean. By the spring of 1929, he had carefully plotted the work. And even though he could "knock out" fifteen to twenty pages of work in one session, it nonetheless took him at least two abandoned efforts -- "Moloch" and "Crazy Cock" -- and many years to complete Tropic of Cancer (1934), the first of his published works about June.
D. H. Lawrence, known to write astonishingly quickly, nonetheless took two years and wrote four complete drafts of Sons and Lovers before he was satisfied. As he worked at his desk in his home on Lake Garda, Lawrence changed his novel from a rather straightforward autobiographical one into an exegesis of a young man's understanding of his own troubled sexuality. He was determined to create Sons and Lovers patiently, "out of sweat," he said, "as well as blood."
Jeffrey Eugenides published his first novel, The Virgin Suicides in 1993. His second novel, Middlesex, appeared in 2002. And nearly ten years passed between the publication of Middlesex and The Marriage Plot (2011), during which he'd spent "most of every day writing." The complexity of Eugenides's novels depends upon the time he allows himself to write his works and the slowness of his process. During the years he was writing Middlesex, his multigenerational saga about the life and past history of intersexed Cal Stephanides, many "life-altering things happened" -- his father died in an airplane crash; his daughter was born. He wanted the novel to respond to these changes and so became newly interested in family history and in "birth and fetal development," both of which began to figure importantly in the novel.
Charles Johnson took six years to write Middle Passage. He'd completed a draft in a year, but it didn't work. So he went back and worked on it for five more years.
John Barth, author of Lost in the Funhouse (1968) has remarked that it takes him about "one presidential term to write a book, about four years."
Although the writing of Elizabeth Gilbret's The Signature of All Things (2013) took her an astonishing four months, she'd spent "three and a half years on research alone" before beginning the work.
It took Norman Rush eight years to write his National Book Award-winning first novel, Mating, and ten years to write his second, Mortals. Rush promised his wife, Elsa, that the next would only take two years. But Subtle Bodies (2013), a novel about a gathering of male friends after twenty-five years, also took him ten years.
It took Margaux Fragoso eight years or so to write her first book, the highly acclaimed memoir, Tiger, Tiger. Fragoso began the work after Peter Curran, a far older man with whom she'd had a sexual relationship -- she met him when she was seven, lost her virginity to him at sixteen -- killed himself. She composed the first draft just after he killed himself; continued while she resumed her education, earned her Ph.D., raised a young child. She's said that it's important for beginning writers to understand how long it takes to complete a book so they don't abandon their work.
What I now tell writers who ask me how long it takes to finish a book, I say this: a book takes as long as it takes, and many fine published works have been written slowly and steadily over time. And that we'll enjoy writing more if we don't rush our work, if we focus on the process rather than the product. As Leonard Woolf said, "The journey not the arrival matters."
___________________
Also on The Huffington Post: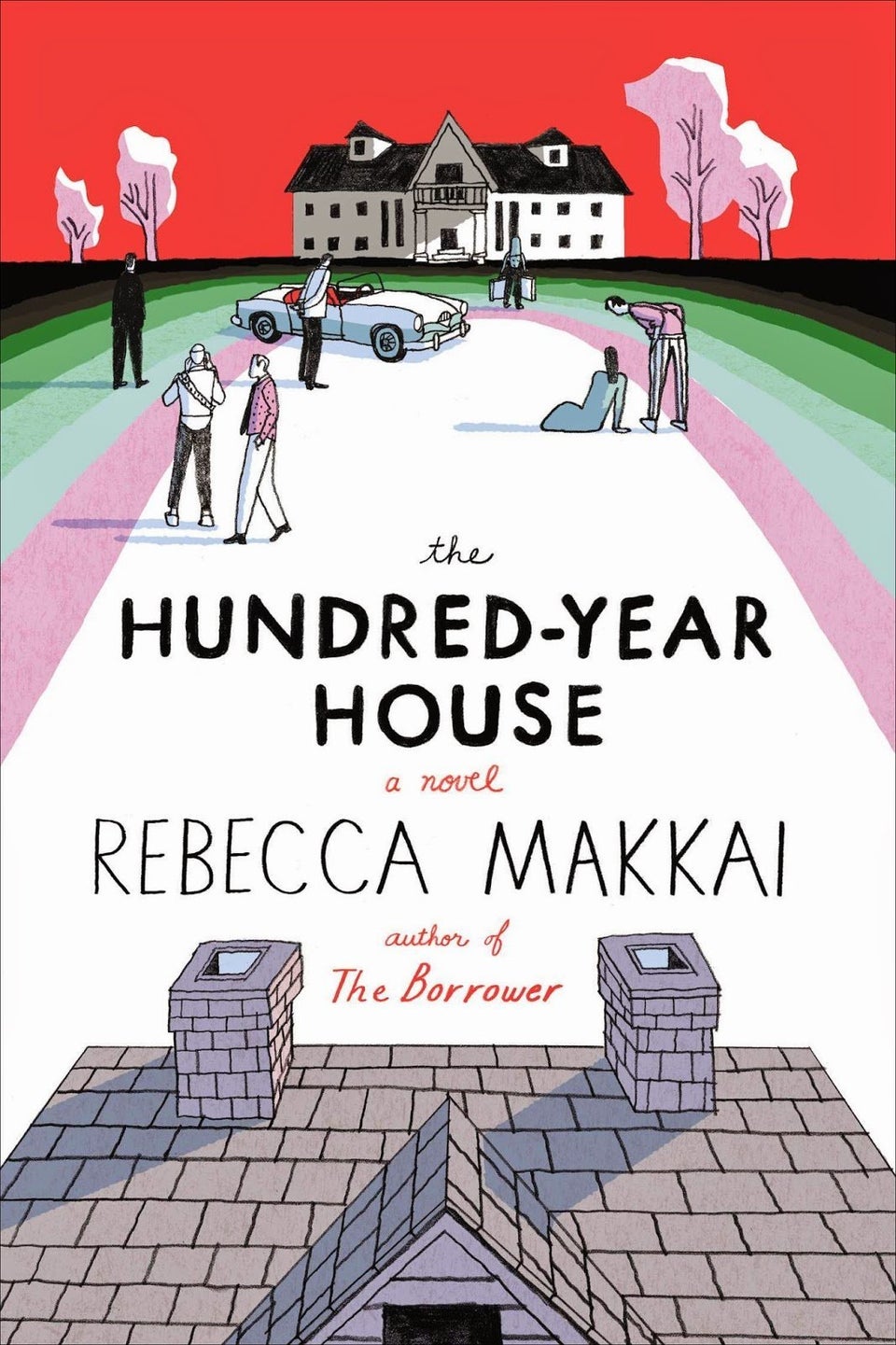 8 Books By Women You Should Definitely Read
Popular in the Community