If you're scared of needles, this video might not be for you.
The Paris based tattoo artist Gaëtan Le Gargasson, who goes by GueT Deep on Vimeo, recently posted a slow motion film of him tattooing a Switzerland person named Fabrice.
By it's captivating nature and close up shots alone, the film has quickly caught fire on the internet and surpassed 600,000 views on Vimeo. To check it out yourself watch the video above.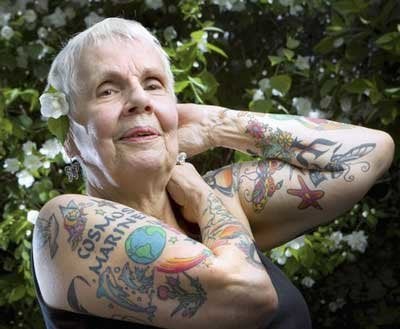 Tattooed Seniors
Popular in the Community