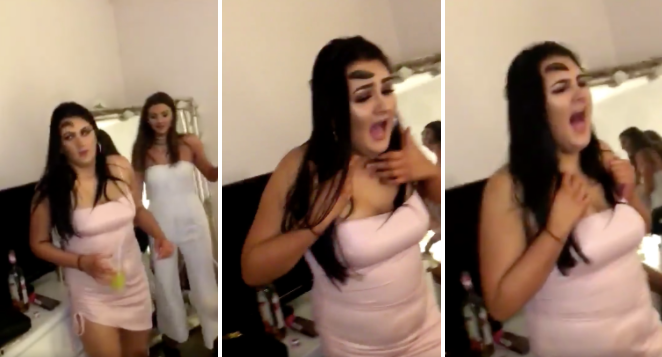 A friends night out in the U.K. took a hilariously weird turn when a slug was playfully flicked onto an unsuspecting woman's face, igniting mass chaos.
In a 10-second video posted to Twitter on Saturday, several women are seen gathered around in dressy attire as the slimy creature is held out on a paper plate as if it's about to be kissed.
That's when a woman holding it gives the plate a mischievous flick, sending the slug flying onto her friend's forehead as the surrounding women scream and scatter.
To the slug victim's credit, she was able to calmly put down her drink before briefly covering her mouth with her hands. Her quiet gasps soon turned into one big horrified scream, however, as her hands balled up in front of her, perhaps too petrified to reach up and pull it off.
By Monday, the video, which appears to have been shot in the U.K., had been liked more than 18,000 times and retweeted more than 12,000.
Why the group was passing around a slug in the first place is a question left for another day. 
In the meantime, may its internet fame live on.
Calling all HuffPost superfans!
Sign up for membership to become a founding member and help shape HuffPost's next chapter
BEFORE YOU GO