Most people would steer clear of the notoriously dangerous slums of Rio de Janeiro, where drug gangs roam the deteriorating city streets. We imagine very few people would attempt to paint the run-down ghetto in rainbow bright hues. But that is exactly what artists Jeroen Koolhaas and Dre Urhahn, who go by Haas & Hahn, chose to do.
From 2007 to 2010, the Dutch duo embarked on an extreme urban makeover, turning some of the world's most dangerous slums into a real-life Candyland board. We stumbled upon The Telegraph's look back at Haas & Hahn's incredible project and decided to revisit their epic square-wide mural, which the New York Times called a "radiant, updated form of real-life Cubism."
Check out the Rio de Janeiro streets before... And after... What do you think of Haas & Hahn's colorful makeover? Let us know your thoughts in the comments.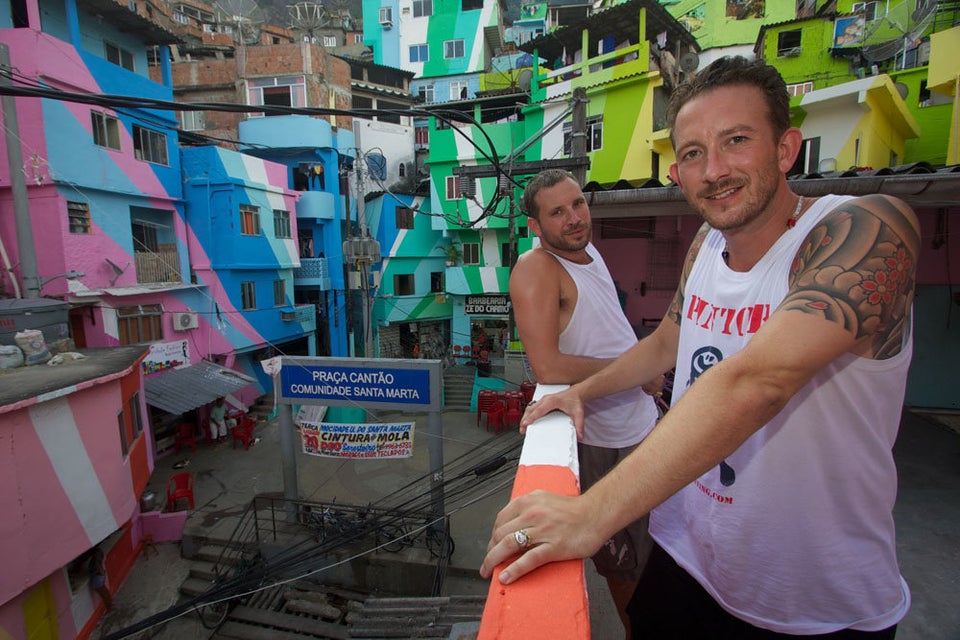 Artists Spice Up Rio de Janeiro Slums
See a video of Philly Painting in action below:
Related
Popular in the Community