In a time of political unrest, some people are turning to small positive acts as a way to push back against the larger trends of intolerance.
"I began using the #smallacts hashtag on Twitter shortly after the 2016 election as a way to resist," Ng wrote in a Teen Vogue commentary in January. "To resist the intolerance growing in our nation, to resist an upcoming administration that I believe threatens to pull us backward and strip rights from those already marginalized."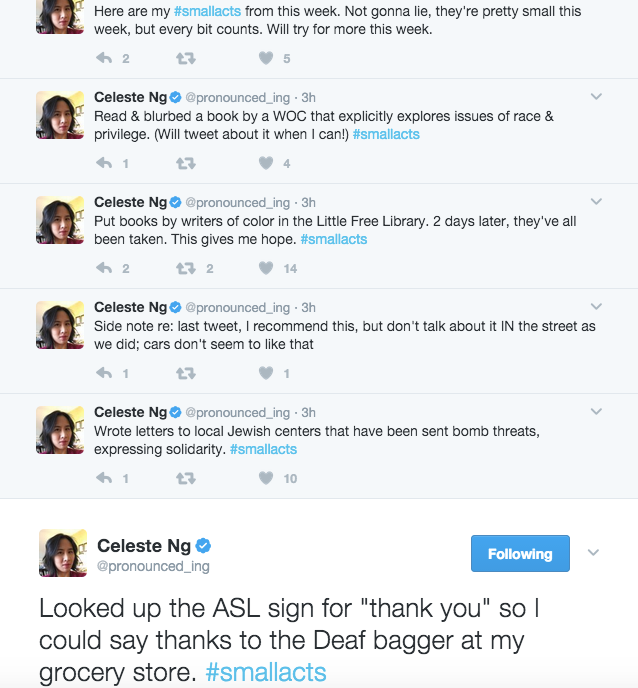 "It's easy to feel helpless — like you can't fight the tide," Ng wrote in Teen Vogue. "But remember: small actions can have a huge impact, and one person like you can inspire others to action."
Here are a few small-scale but important ways that 18 other Twitter users are fighting hate.
For HuffPost's #LoveTakesAction series, we're telling stories of how people are standing up to hate and supporting those most threatened. Know a story from your community? Send news tips to lovetips@huffingtonpost.com.
REAL LIFE. REAL NEWS. REAL VOICES.
Help us tell more of the stories that matter from voices that too often remain unheard.