What makes a master bedroom masterful? After a peek inside the tiny apartment of Dustin O'Neal, we know that it isn't the square footage.
In a feature in New York magazine's fall 2014 issue of Design Hunting, O'Neal, a New York-based creative director for the arts and design industry, revealed how he called on a few design-industry contacts and transformed furniture pieces he and his roommate already owned (yes, he shares the 300-square-foot apartment) to transform the all-white space into his first real grown-up home.
But O'Neal tells HuffPost Home that his tiny space has gotten even cozier since then, evolving to accommodate his storage needs, his "manic creative output" and his love for throwing parties with friends. In short, O'Neal has mastered the art of making a tiny space feel grand, and he's taking HuffPost Home on a tour of his bedroom-cum-living room to prove it.
This is Dustin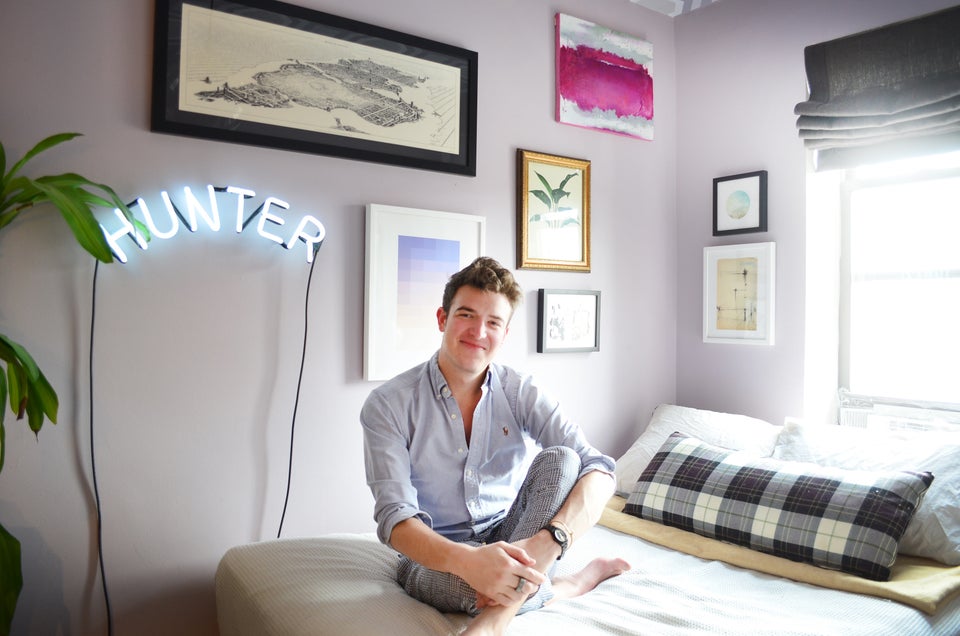 And this is his bedroom...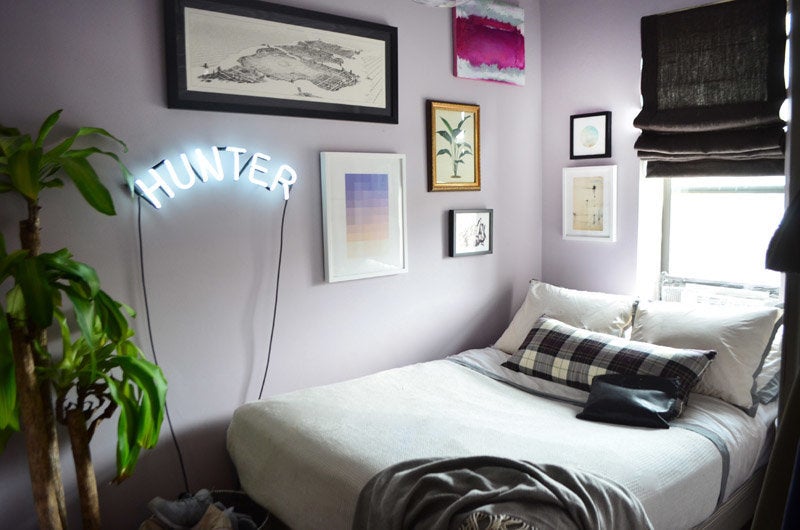 The most obvious challenge? Space.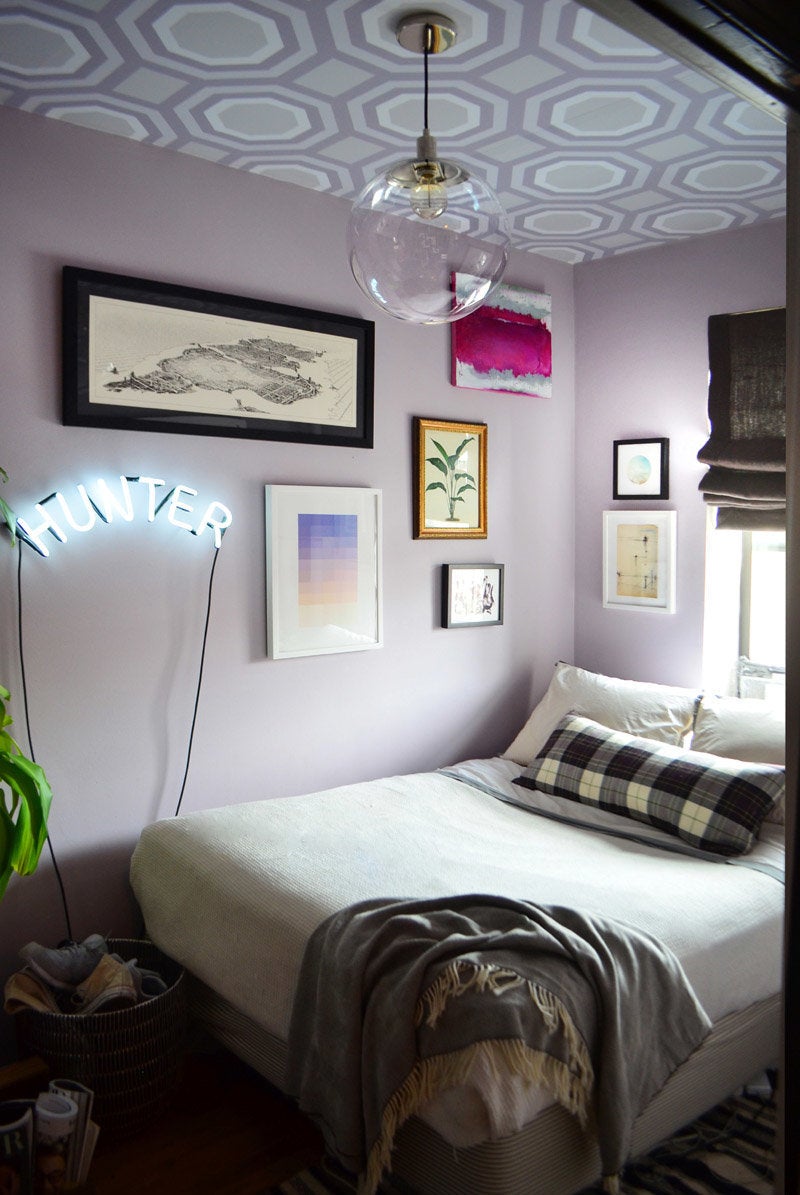 Challenge #2: A small space AND a small budget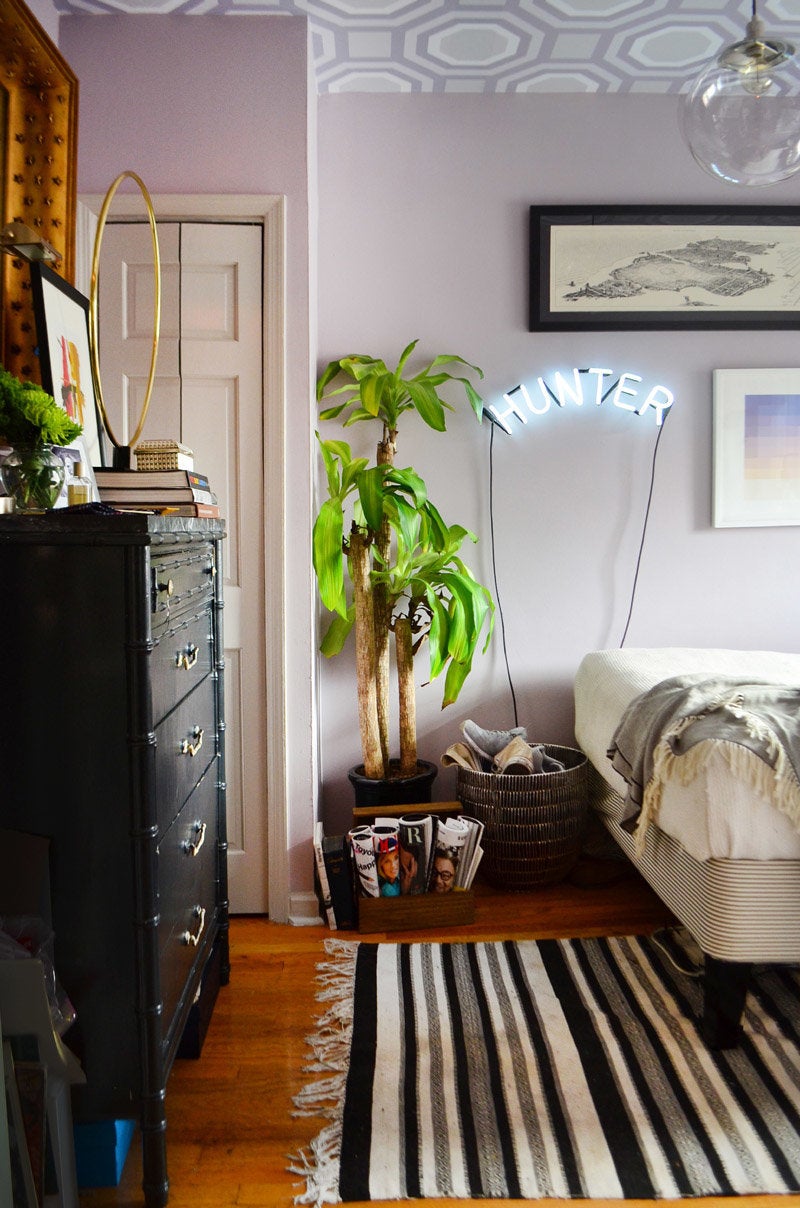 Challenge #3: Entertaining guests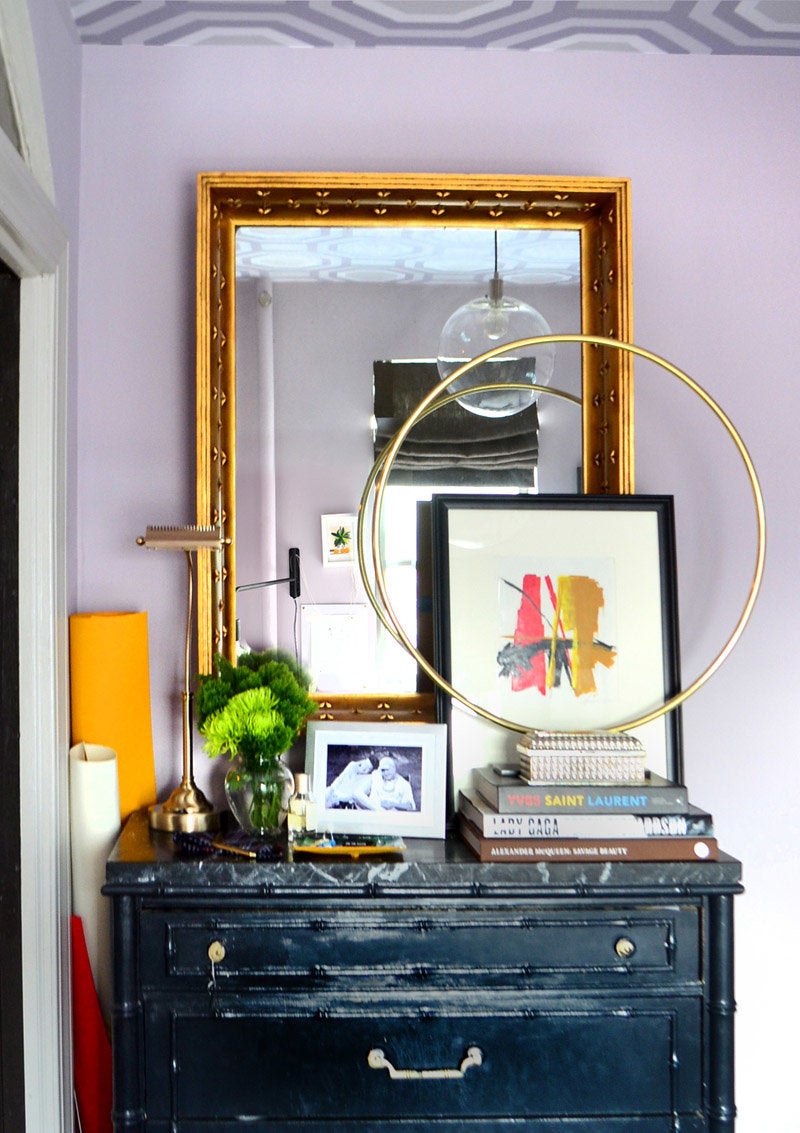 When all is said and done...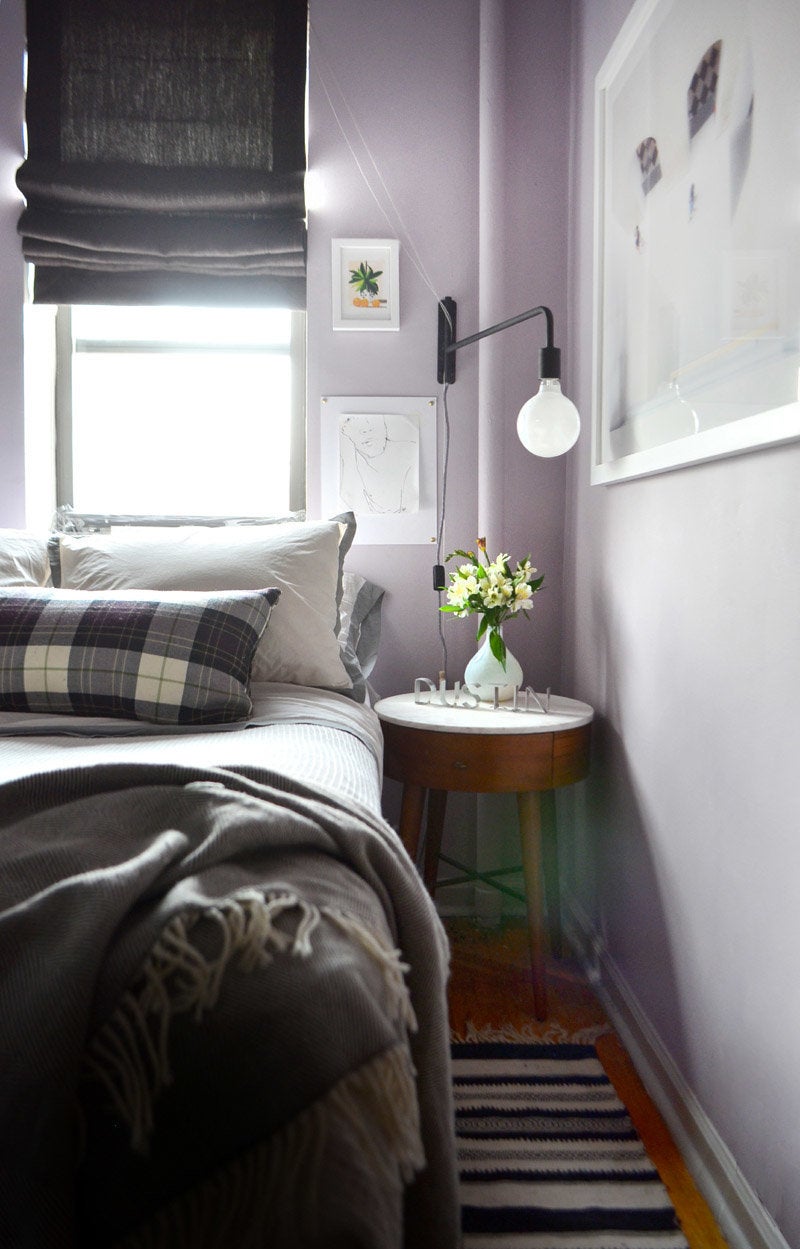 Are you an architect, designer or blogger and would like to get your work seen on HuffPost Home? Reach out to us at homesubmissions@huffingtonpost.com with the subject line "Project submission." (All PR pitches sent to this address will be ignored.)
Take the doors off cabinets.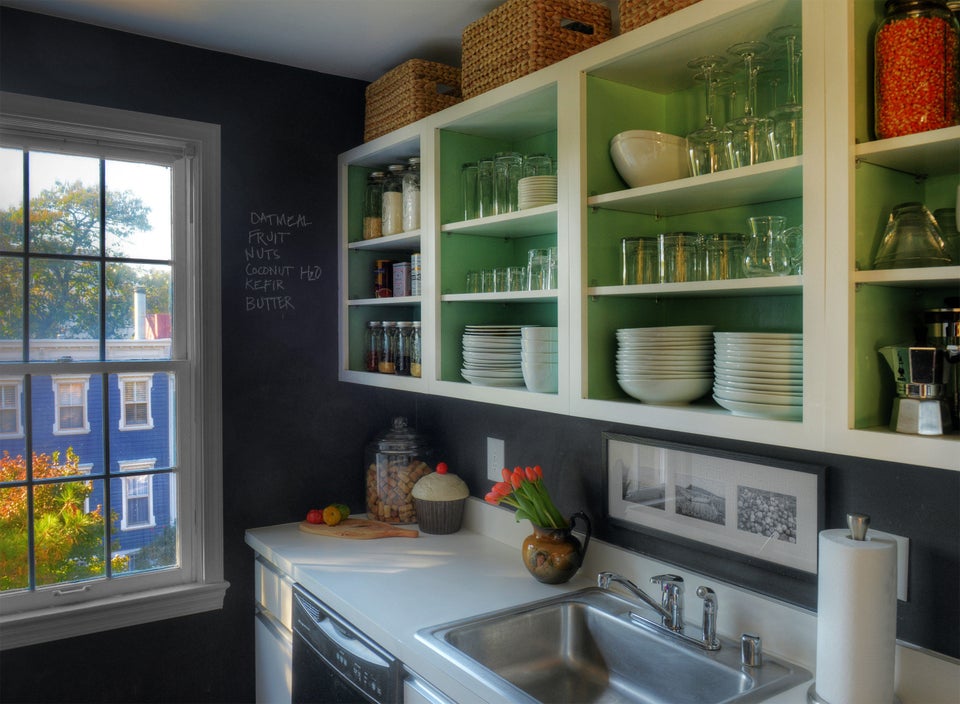 The Washington Post via Getty Images
Paint horizontal stripes.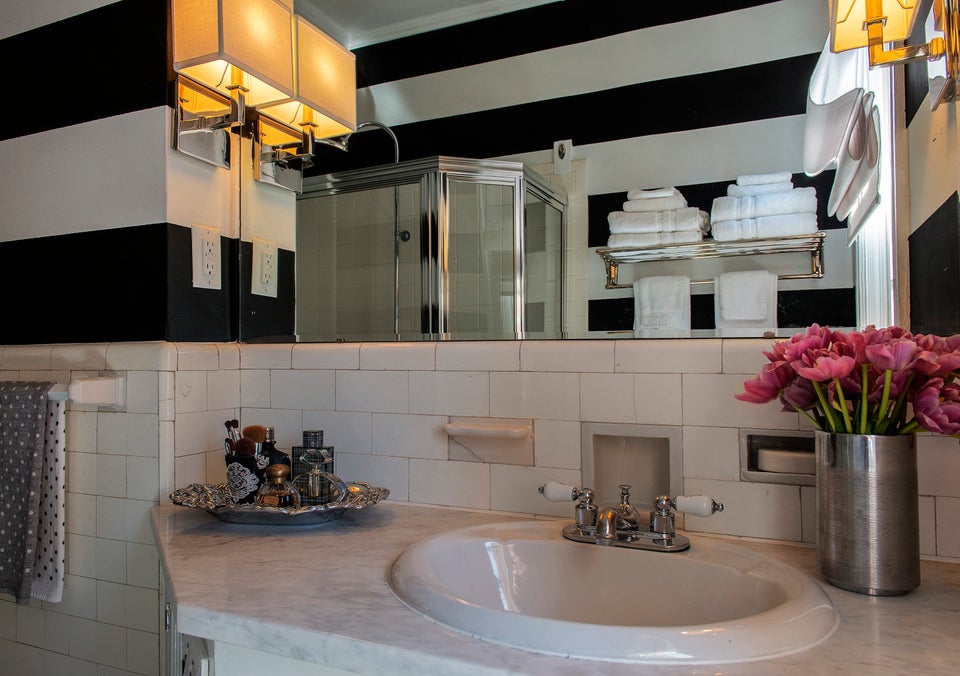 The Washington Post via Getty Images
Be selective about what you bring into your home.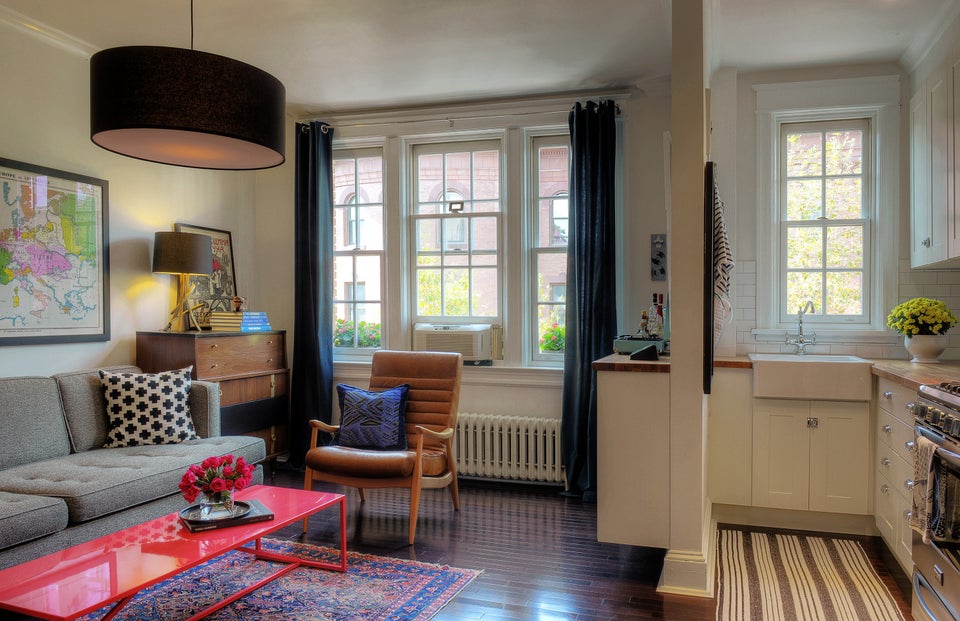 The Washington Post via Getty Images
Paint a statement wall.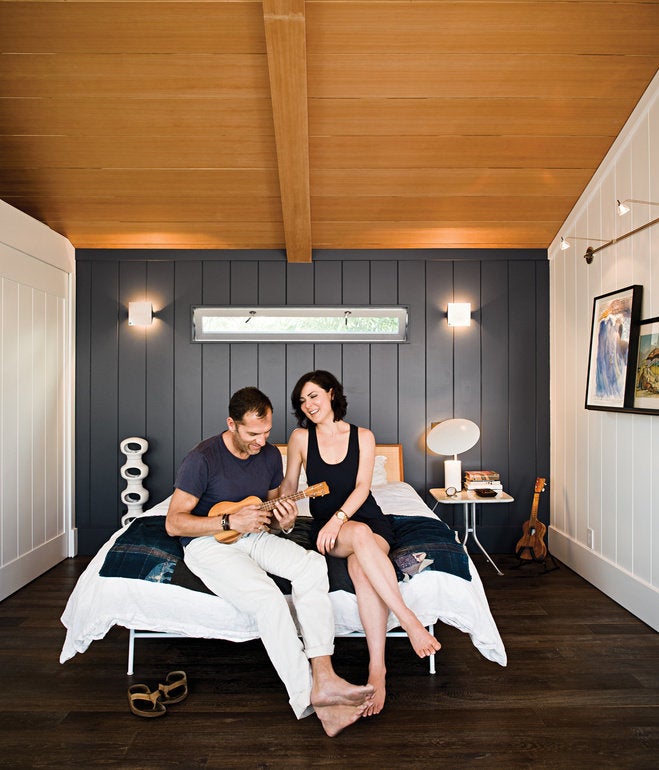 Photo by Dave Lauridsen for Dwell
Get (very) creative with wall space.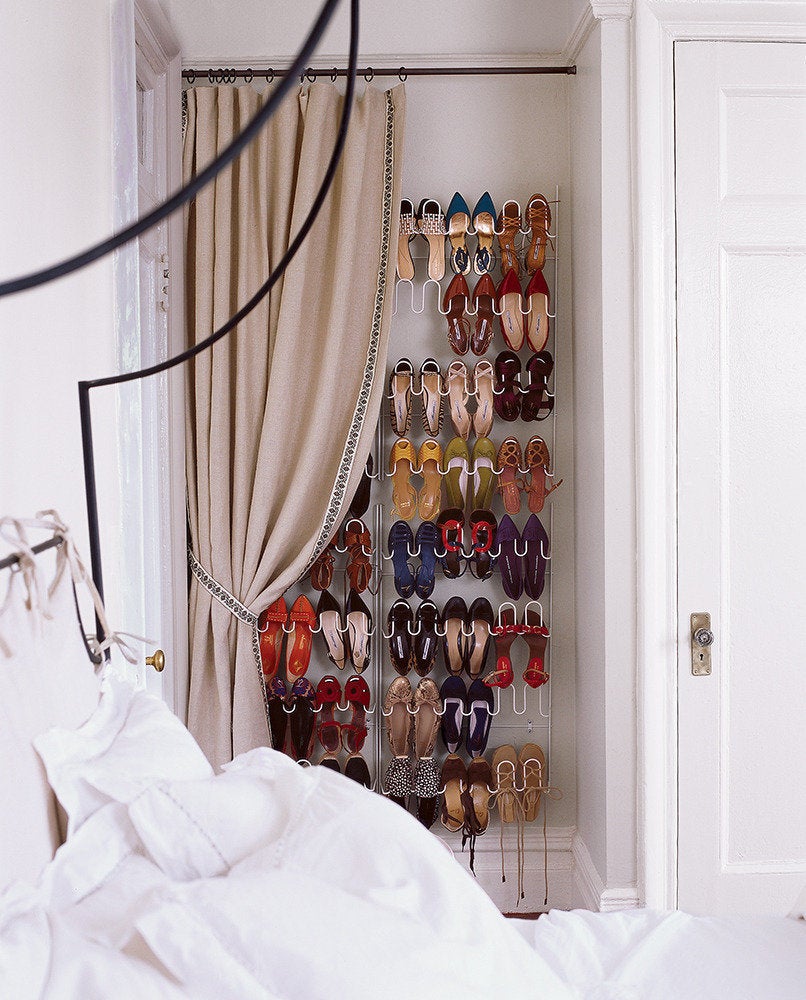 Hang curtains all the way to the ceiling.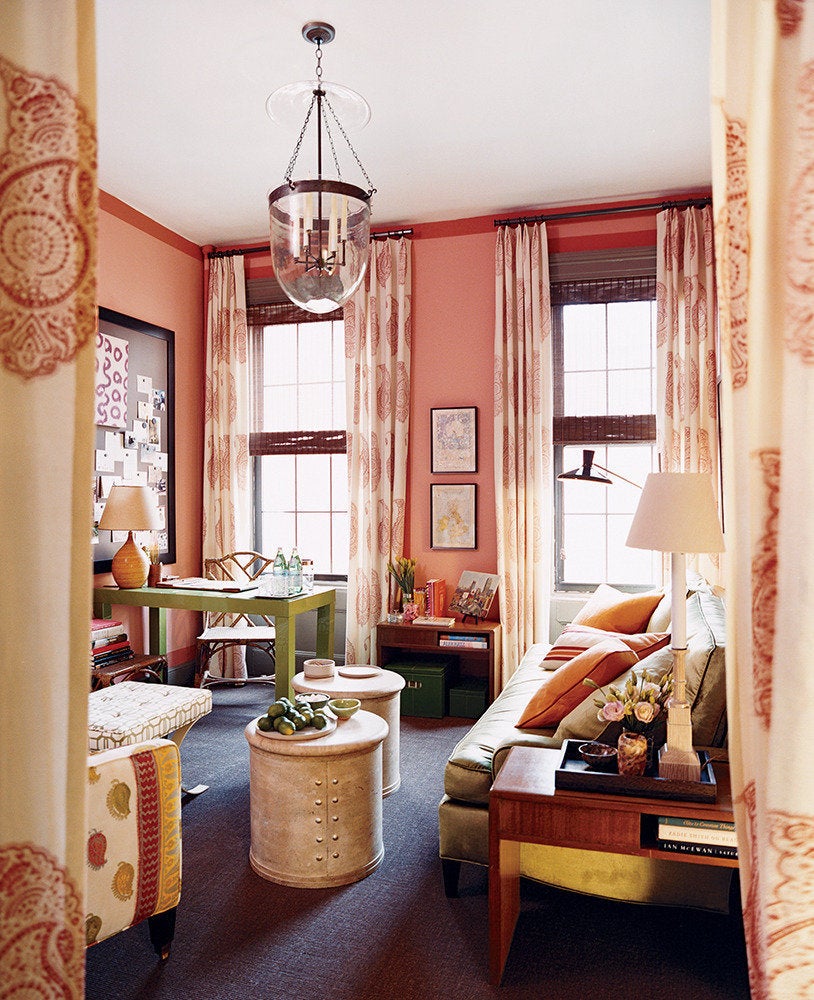 Incorporate mirrored finishes.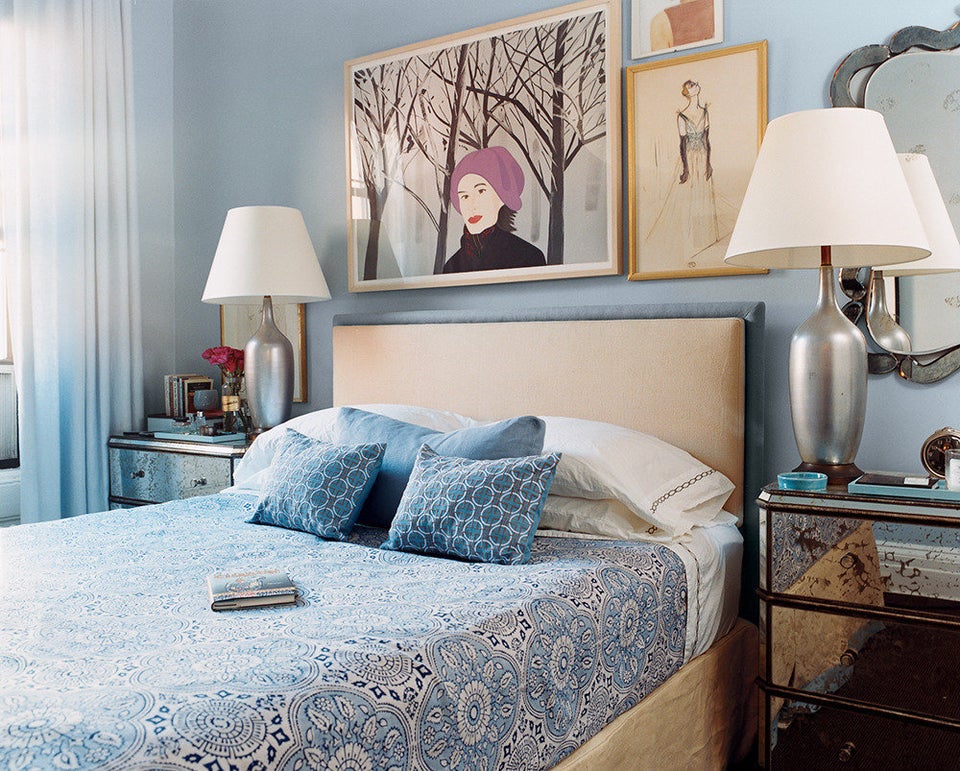 Use a rug to define a space.