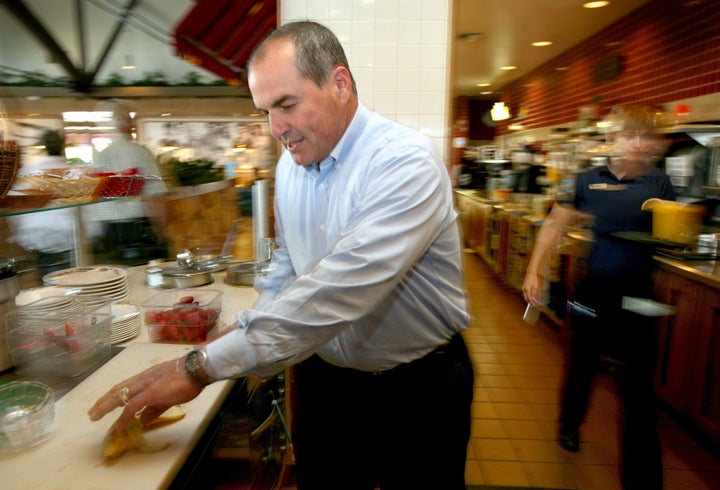 CHICAGO (Ann Saphir) - Borrowing by small U.S. businesses rose at a record pace in May, data released by PayNet Inc on Thursday showed, a sign that economic growth is poised to pick up in coming months.
The Thomson Reuters/PayNet Small Business Lending Index, which measures the overall volume of financing to U.S. small businesses, rose 26 percent in May from a year earlier, PayNet said.
The index is now at its highest since July 2008, two months before the collapse of Lehman Brothers and the near derailment of the world financial system.
Borrowing by small businesses is seen as a harbinger for the broader economy because they account for as much as 80 percent of new hiring. The loans PayNet tracks are typically used to buy or update plants and equipment.
The Federal Reserve has kept rates near zero since December 2008 to try to pull the economy from the worst downturn since the 1930s.
Last week Fed officials reiterated their promise to keep rates low for an extended period, but predicted a slower-than-expected Spring would give way to faster growth later this year.
Dallas Fed President Richard Fisher on Tuesday said he expects 4 percent growth in the second half, more than twice the 1.9 percent pace in the first quarter.
Thursday's data on small business borrowing bears up that optimistic view. Changes in the index typically signal developments in the overall economy two to five months in advance.
"If small businesses are taking these kind of chances, taking risks, making long term investments, they are seeing some long-term opportunities on the horizon," PayNet founder Bill Phelan said in an interview. "That's got to be a big positive sign for the economy."
Separate data also released on Thursday showed small business loan defaults at their lowest in five years, tying records set in April and May 2006.
Accounts in moderate delinquency, or those behind by 30 days or more, fell in May to 1.95 percent from 2.06 percent in April, PayNet said on Thursday.
Accounts 90 days or more behind in payment, or in severe delinquency, fell to 0.59 percent in May from 0.63 percent in April.
Banks with improving asset quality outnumbered banks with deteriorating asset quality by four to one, Phelan said.
Accounts behind 180 days or more, or in default and unlikely to ever get paid, fell to 0.75 percent of total receivables in May, from 0.77 percent in April, according to PayNet, which provides risk-management tools to the commercial lending industry.
Related
Popular in the Community