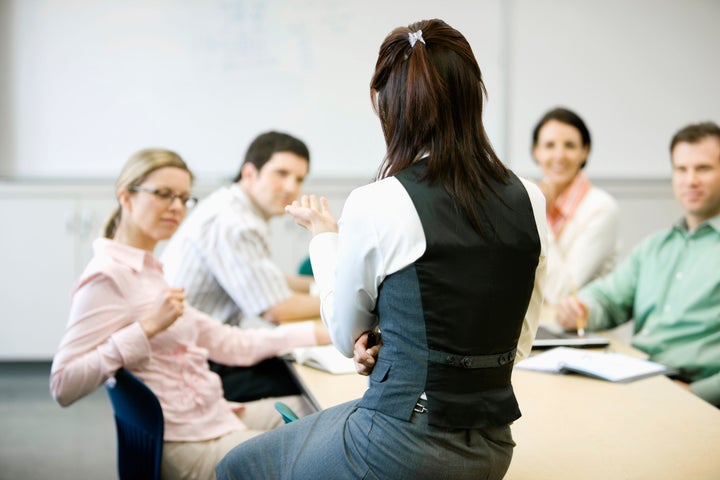 The consumer space is filled with countless new ideas, and it's always exciting to see which ones catapult to become the "next big thing." While we continue to see start-ups revolutionizing the way people shop, interact and get inspired, it can be challenging to make your own mark in the world. There's nothing more empowering than getting your voice heard, and we believe there is always room for fantastic ideas. For us, we recognized a void online that needed to be filled: There was no exciting, curated destination on the web where consumers could find top designer brands for their home that delivered tremendous value.
Despite starting a new business during the worst economic downturn of our lifetime, our passion consumed us and we forged ahead. Good times or bad, an innovative business can prevail. A mere five months after we met, we launched One Kings Lane which has changed the way people shop for decor, furniture, and unique vintage finds for their homes.
We knew we had a good idea because:
#1 We couldn't stop thinking and dreaming about it
As the saying goes; if you can dream it you can do it. We both felt passionately that we were meeting an unmet consumer need. We were clear about our vision; focused on why we loved the concept, and why consumers would too.
#2 Our idea was simple
Our world today is very dynamic and people are moving fast with a very short attention span. An idea needs to be very easy to digest and easy to describe. Our idea was simple: make it easy for people to find items for the home that they loved at terrific prices.

You can have a great idea, but if you can't sell your vision to someone in a few sentences, it can be deadly. Mentally prepare an elevator pitch. If it's too complicated and others have a difficult time understanding the concept, it's best to go back to the drawing board.

#3 We solicited great feedback
Questioning your idea and getting feedback from others is extremely important. Share your idea with your connections and ask people for feedback. It never ceased to amaze us how generous others were with their time when we were starting One Kings Lane. Asking your contacts for an outside point of view allows you to get a pulse-check on your idea, and can help you identify issues or potential problems you might not have previously thought of.

#4 We let our instincts guide us
While it's incredibly important to solicit feedback, you also need to listen to your gut. When we came up with the name One Kings Lane, we were advised against it. We loved the name, and decided to go with our instinct, despite some advice not to. We can't imagine a better name for our company, and we are so glad we stuck with our intuition.
#5 Our vision had the ability to grow and evolve, without straying from our core values
Rome was not built in a day. Our business has evolved so much from when we first launched, but we are grounded in our core ideas and principles. If you don't stay focused on your strategy, and get distracted, your customers and organization will feel it immediately.

One final piece of advice we can offer to all entrepreneurs is to surround yourself with passionate and intelligent individuals in the beginning who can make a huge difference in the culture and foundation of your company. In every employee we look for passion, agility, an innovative spirit, and a love for our customers. It's a guiding principle that we've had from the start that's paid off in ways we couldn't have imagined.

About the guest bloggers: Alison Pincus and Susan Feldman are co-founders of One Kings Lane; a curated online sales site that brings members a spectacular, hand-picked selection of top-brand and designer items at up to 70 percent off suggested retail prices. One Kings Lane was launched in 2009 and gained immediate consumer adoption. One Kings Lane exceeded $100 million in revenue in 2011, growing more than 300 percent over the prior year and making them one of the fastest growing businesses on the internet. One Kings Lane currently employs more than 200 people across the San Francisco, New York and Beverly Hills offices.
Calling all HuffPost superfans!
Sign up for membership to become a founding member and help shape HuffPost's next chapter