This post is by Goldman Sachs as part of their sponsorship of The Huffington Post's What Is Working: Small Businesses
Running a small business without a plan is a lot like driving without directions. It's difficult to see the road ahead and even harder to know where to turn next. This is why a core foundation of the Goldman Sachs 10,000 Small Businesses program is to support participants through the creation of a growth plan – the place where a small business owner's finances, products or services, and passion all intersect to help drive their business forward.
A key benefit to small business owners developing a growth plan is that it provides a framework to help identify the difference between a good idea and a genuine business opportunity — such as decisions around diversifying product lines, expanding into new markets, and more. The 10,000 Small Businesses program provides an opportunity evaluation guide to help participants develop their framework. This questionnaire is aimed to help already established small business owners jumpstart an analysis of their proposed activity, and help identify any areas that may need more consideration.
Below are eight ways small business owners who participated in the 10,000 Small Businesses program have used their growth plans to inform their business decisions.
Securing New Contracts
Miguel Guajardo, El Camino Construction & Engineering Corp., CA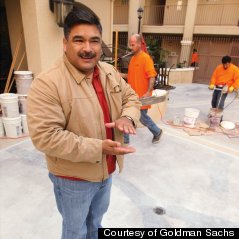 Miguel Guajardo used his growth plan to help him refine the core values of his company. "We're not just a concrete company. We provide economic opportunities for our customers, our employees and our community," he says. By focusing on where he wanted to drive his business, Miguel could pursue opportunities that aligned directly with his vision. As a result of this clearer direction, Miguel secured his first Public Works contract. This not only provided 48 housing units for medium- to low-income families, but also increased his sales by 80 percent.
Moving Into New Markets
Maria Rios, Nation Waste, Inc., TX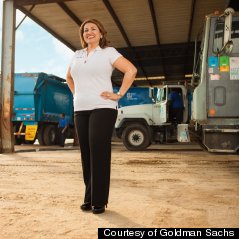 In her business of commercial waste removal, Maria Rios doesn't just see trash; she sees opportunity. Developing a growth plan allowed Maria to thoughtfully measure the benefits of growing her business through expansion into new markets. She has now purchased two additional acres of land with plans to expand her business from Houston into Austin, and has ambitions to go nationwide.
Putting Ideas Into Action
Rhys Powell, Red Rabbit, NY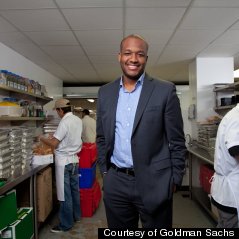 Rhys Powell knew what he wanted to do; he wanted to serve healthy meals to schoolchildren in Harlem. However, executing such a vision requires a roadmap of how to put it into action. By creating a clear plan of how to expand his business and reach more students, he could better identify when to expand his employee base (from 13 to nearly 100 employees) and how to lead his team effectively. "I learned how to get people to execute on my ideas and my vision based on my enhanced communication," he says.
Impacting More People
Jason Horne, XS Martial Arts Dojo, LA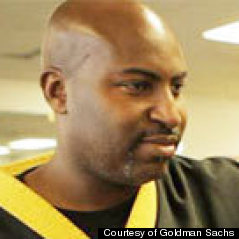 "It gets you in the mindset to start working on the business and not in the business," says Jason Horne about his growth plan. He wanted to offer his after-school martial arts program to more students in the community. His newly developed growth plan helped him take a step back to think about the best way to strategically expand his business. Jason focused on growing his after-school program and satellite programs, and now has over 150 students participating in martial arts and summer camps.
Adding New Products
Rosalie Safier, National Van Equipment Company, NY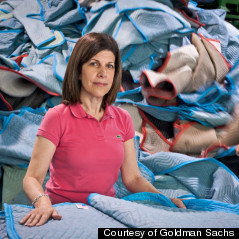 "As a small business owner, you get so bogged down with just staying alive, that you don't always have the luxury to step back and strategize," says Rosalie Safier, who since graduating from the 10,000 Small Businesses program has learned to constantly reinvent her 90-year old family business. Wanting to stay competitive, Rosalie's growth plan focuses on how she can "always be growing." As such, she has managed to expand her product base and maintain her dedication to being a green manufacturer.
Securing Capital For Expansion
Brian Koester, Bark Bark Club, IL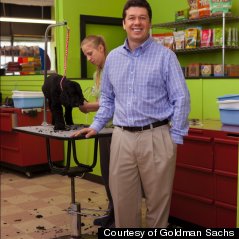 Brian Koester and his business partner grew Bark Bark Club from a solo dog walking business to a complete doggy day care facility with over 25 employees. His growth plan included key financial metrics such as projected revenue, profit margins and capital requirements. This knowledge helped him secure funding to expand his product line and establish an online store. "To have the opportunity to flesh out my ideas and really look at them was a transformative experience that put us on the road to growth," he says.
Expanding Into New Spaces
Malene Barnett, Malene B. Custom Handmade Carpets, NY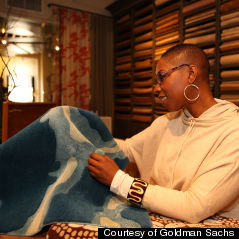 Malene joined the 10,000 Small Businesses program to help her strategically grow her Brooklyn-based handmade carpet business. She used her growth plan to get a better understanding of her business' financials and where she could expand or improve her business. Since finishing the program, Malene has hired more employees, began acquiring materials from alternative sources and is looking to expand her office space into Manhattan.
Adding New Business Lines
Carrie Hammer, Carrie Hammer Custom Apparel, NY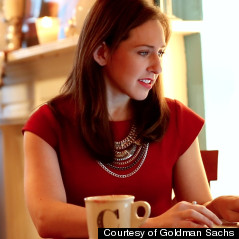 Carrie Hammer wanted to expand her business and needed a plan to help her do so. She used her growth plan to see how she could supplement her business with additional product lines and when she would need to hire new people. Since finishing the program, she has expanded her product line beyond dresses to shoes and other women's apparel items. Additionally, she plans to hire five new employees. "I was looking for structure and to help fill the gaps in my skill set. But I got so much more," she says.
Related