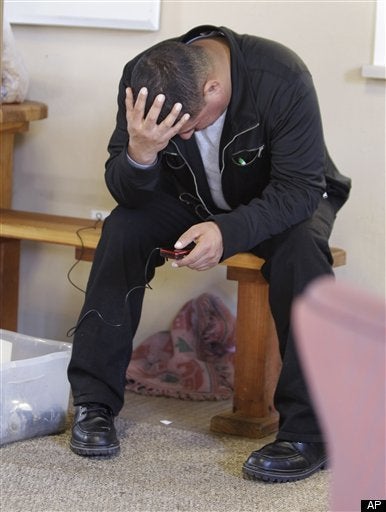 In a sign that the economic recovery still faces challenges, small businesses continue to report difficulty getting loans.
More than 10 percent of small business owners said credit was harder to get in January than it was three months ago, according to a new survey from the National Federation of Independent Business. That figure is a slight improvement from the past few months, and it's a substantial improvement from what it was during the depths of the recession, but it indicates the economy still has a long way to go before it heals.
Small businesses are a key component of a functioning economy. They create about 70 percent of the nation's jobs, according to the Obama administration's estimate. Especially during difficult times, small business growth depends on bank loans, which businesses can use to fund their operations while they wait for profits to materialize. With the unemployment rate at 9 percent, small business job-creation is a crucial piece of the recovery.
But even as some banks have started making credit more available, small business clients have largely been left out. Of 57 banks recently surveyed by the Federal Reserve, 30 said they had eased their credit standards or loan terms. But for the most part, this willingness to lend focused on large borrowers. Three banks reported eased standards for lending to small companies, but seven reported easing up on big borrowers. In every category of loan terms -- size and cost of credit lines, collateral requirements and others -- more banks had eased up for big borrowers than for small ones.
"Credit is already so tight," said Michael Rogers, spokesperson for the Small Business Association of Michigan. "Anything that tightens it further is going to hurt small business job-creation."
The new survey from the NFIB shows a slightly improved small business lending situation, but one that's still crippled from the recession. Over the past year, the net percentage of small businesses that have reported increased difficulty getting loans has hovered above 10 percent. Last month's slight drop to 10 percent is a substantial improvement from 16 percent in May 2009, when the economy was still contracting.
But January's percentage is still far from pre-crisis levels. In 2006 and 2007, near the end of the real estate boom, only about 5 percent of small businesses reported difficulty getting loans, according to the NFIB. In general, banks were more willing to take risks back then than they are now.
Part of the problem for small businesses stems from the challenges facing small banks, which traditionally enjoy a co-dependent relationship with local businesses. 2010 was the worst year for bank failures since 1992, as the Federal Deposit Insurance Corporation seized 157 banks. On average, the failed banks last year were smaller than in 2009.

Support HuffPost
The Stakes Have Never Been Higher
Related
Popular in the Community