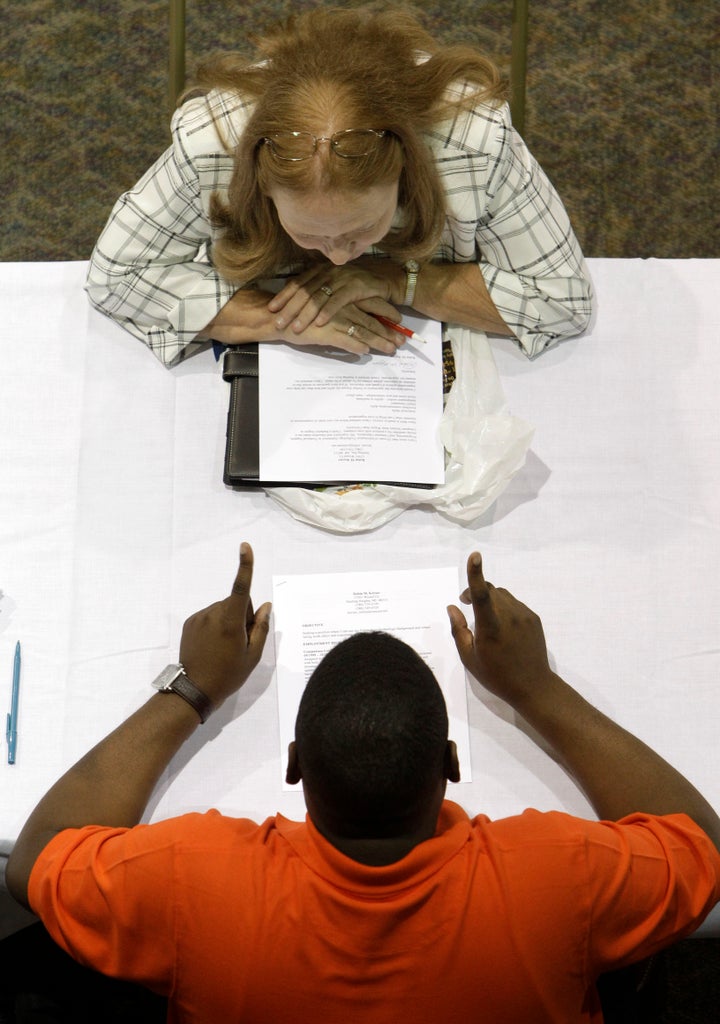 Economists have been quick to doubt the effectiveness of the payroll tax cuts laid out in Obama's $450 billion jobs plan. But Paul Ward of Media Mechanic in Oregon said that those exact incentives would allow him to immediately hire two computer programmers he has been hoping to employ for months.
Ward's business, a web design and development firm, had begun to slow down last spring as debates about the debt ceiling gripped Congress, consumer confidence sunk and projects dried up. Despite a couple of years of solid growth, in May he was nearly forced to lay off one of his employees before a series of significant discounts and deals started to get business moving again, albeit slowly.
Despite a bump in business in June, Ward said that taking on new employees still felt too risky. But the morning after Obama's speech, when he sat down and crunched the numbers, the future started looking a little bit brighter, he said.
Obama's proposal -- which also calls for infrastructure spending, state aid, unemployment insurance and neighborhood rehabilitation -- would cut in half the taxes that employers pay on their first $5 million in payroll and eliminate those taxes for businesses who hired new workers or gave raises to current employees.
"The economy has been rough, but these tax cuts would have a direct and immediate impact on me," Ward said. He figures the cuts will save him a minimum of around $15,000 over the course of the year, half the entry-level salary for a graphic designer on his staff. "If it becomes less expensive to make hires, there are people we want to bring on, and now we will -- as opposed to just putting it off and saying, 'Well, maybe in six months.'"
Estimates for how many jobs the plan will create range from 1 to nearly 2 million. However, some economists argue that the incentive provided by the payroll tax cuts won't be enough to sway employers. Still, many small business owners say that with unemployment above 9 percent, consumer confidence continuing to dip and gross domestic product stagnant at 1 percent growth, the cuts are a strong first step.
"Its not a magic bullet to solve all problems," said John Arensmeyer, the CEO of Small Business Majority, a research and advocacy group. "At the end of the day you're not going to hire someone if you don't need them. But if there's more money in the economy and there's more demand, you're going to hire more people."
Arensmeyer cited a recent poll conducted by the Small Business Majority, in which small business owners laid out their two biggest obstacles to increased hiring: uncertainty about the future and the rising cost of doing business. Both problems, he said, are addressed in the president's current proposal.
"The economy has continued to struggle for the last two plus years," Arensmeyer said. "This is as good a chance at any as creating a turning point."
Some in the small business community worry that the plan doesn't go far enough in addressing some of the long-term problems plaguing American businesses, and that the tax cuts -- which only last a year -- and are too weak to pull the economy out of its current slump.
"I have almost complete skepticism about this plan's job creation potential," said Alan Tonelson, a researcher at the U.S. Business and Industry Council, an organization of small and medium-size businesses. "Will so short-term a provision really give many employers enough confidence to renew hiring given all the other headwinds they face?"
But many of those concerned with American labor seemed relieved to have something -- anything -- on the table that might improve the current dismal economic circumstances and assuage growing fears that the economy may swerve toward a second recession.
"The job is far from done," said Mary Kay Henry, president of the Service Employees International Union. "But the biggest challenge right now is rebuilding the confidence of working people, rebuilding the expectation that you can work hard for a living and raise your family. That's the thing that's been broken, in people's spirits, and I think this plan is a great first step."
Ward, the Media Mechanic president, said he felt relieved that the proposal would enable him to give raises to existing employees, who have had seen slim wage growth since business grew scarce.
"Everyone here has been very patient in the past year, understanding that we are keeping it lean and mean until things turn around," he said. ""I'm just looking for an excuse to do it."