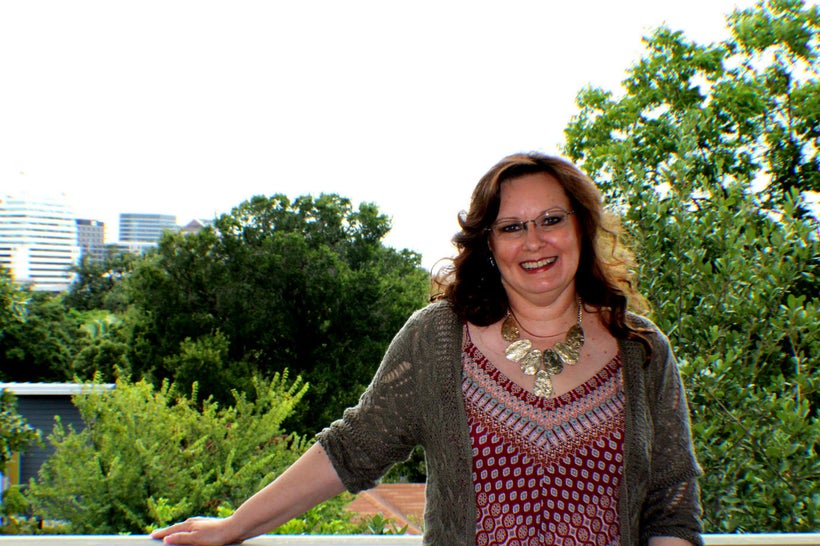 I believe that great business people will always find a way to succeed. I think that you could take away all of the money and possessions from people like Bill Gates, Richard Branson, and countless others, and within a decade, they would be back on top. There is a certain business mind that just seems to find a way to provide services or products that people want and need at values that far outweigh the price.
You know the type. Pull the rug out from under them and eliminate their entire industry, and they find another opportunity and take that business even further than the last. These people tend to stack learning experiences and get leaner and meaner as they go.
Pam Clyde, the owner of BritLin Services in Round Rock, is a prime example of the perseverance and business acumen that it takes to roll with the punches like a champion boxer and counter punch her way through any opponent. She had built a successful business helping people organize all their printed photos until, almost overnight, no one was printing photos anymore because of the digital age ushered in the ability to take high quality pictures right from the ever-present cellphone.
Basically overnight, her entire industry all but vanished. Like a (so far much) smaller version of Richard Branson, she found another hole in the market that she could fill. Just to fill the cash-gap from the declining photo organizing business, Clyde took some jobs cleaning homes. She never expected to turn it into a business, but clients soon realized that the level of service provided by Clyde was a huge differentiator for her house cleaning business.
One referral led to another, and before she knew it, Pam Clyde was quickly growing a successful business in a whole new niche. Instead of blaming innovation or the economy or the stars, Clyde kept moving forward. Now, she has found herself as the head of a growing, full service cleaning, organizing, and decorating business. Carefully selected staff now carry out the day-to-day, house-to-house activities to her exacting standard and with the final approval of her eagle eye, while she is able to focus more on growth and customer service.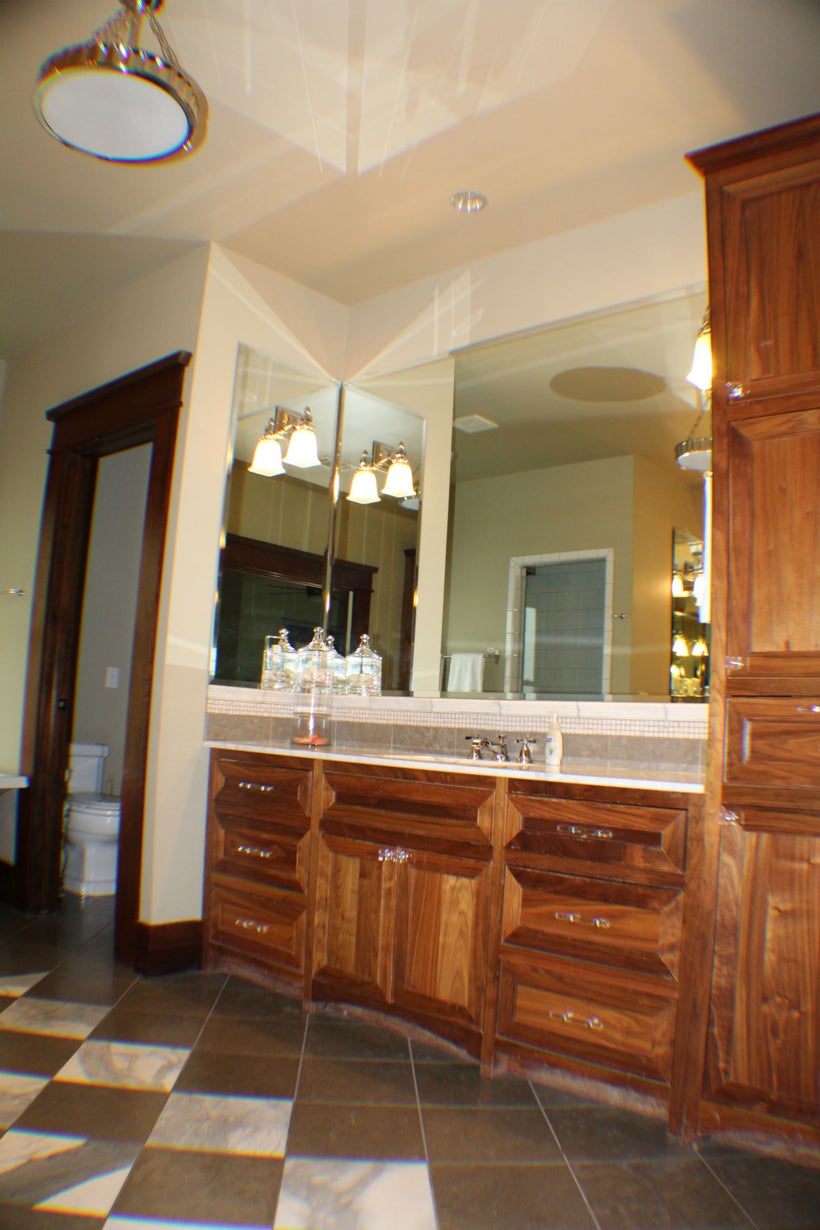 The Round Rock Post sat down with BritLin Services founder and perfection-driven entrepreneur Pam Clyde to pry into her substantial business mind for nuggets of inspiration. Mrs. Clyde did not disappoint.
We are all familiar with the stories of people getting displaced by their employer moving their jobs out of the country. Many people move to find work in the same industry, some find similar jobs locally, and if the job loss is large enough, the government will often fund free re-training so workers can start a new career. None of those options are attractive, but having options is better than waking up to discover your entire industry has vanished, there's nowhere you can move to stay in the industry, and no one is coming to your aid to re-train you for your next job.
This was Clyde's fate. Of course, digital photos didn't take over print photos overnight, but the vast majority of the photo printing industry disappeared about as fast an entire industry could. Such setbacks would have sent many small business owners into a depression, but Clyde was determined to remain an entrepreneur. Once entrepreneurship is in your blood, it's hard to escape.
House cleaning was supposed to just be a way to bring in a little cash while she figured things out. The problem was that her eye for detail and her understanding of customer service quickly made her a sought-after commodity. She discovered that most house cleaners had a "standard" checklist to follow when cleaning. If a customer had a cleaning issue that wasn't on the list, it remained a cleaning issue for the client to figure out.
Of course, Clyde found this to be preposterous. She knows that if you take care of your customers' needs, your customers will keep coming back to you, and they'll bring referrals with them. Each client has different cleaning needs, and BritLin Services offer customized pricing to meet the specific need of each client. While cleaning, if the staff notices something that needs attention, they tell the homeowner. "For instance," Clyde told me, "if we notice the toilet leaking, we tell the homeowner. I was surprised to learn that other cleaning services apparently don't do that."
Honestly, I was surprised, too. I think if I were just visiting someone and noticed something that, if left unattended, could cause thousands of dollars of damage, I would let someone know. It's this kind of common sense, neighborly approach to customer service that sets her apart from her competition.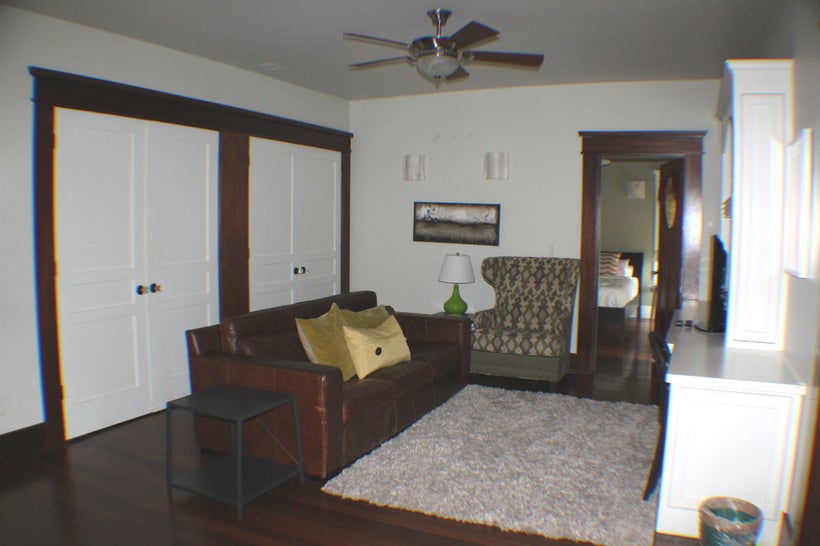 Homeowners also immediately noticed the depth of the cleaning compared to her competitors. While some cleaning companies focus on fast, light cleaning, a BritLin cleaned home receives attention in all the nooks and crannies that even a homeowner might miss.
Perfection is an obsession for Pam Clyde, and she instills that attention to detail into her staff. In fact, she said the most difficult part of growing her one woman show into a legitimate local employer was finding the right people. Besides her advice to find what the customer really wants and give it to them, probably the next best nugget of gold business advice she offered was related to choosing employees. She said, "My biggest mistake early on was not hiring people soon enough. I just didn't think anyone could do it like I could." But when she did hire people, she made sure they were trained to do the job the BritLin way.
Clyde has never settled for "good enough", and she wasn't about to start settling when it came to her reputation with her clients. She kept looking until she found workers with the same level of passion for doing a great job that is just as natural to her as breathing. Perfection is a reflex for Pam Clyde. This unmatched attention to detail was evident during a tour she gave me of a recently cleaned home (with the homeowner's approval, of course). The home, a vacation rental, had been fairly messed up by some rowdy vacationers just hours before we arrived. BritLin Services had just completed a thorough cleaning, and to me, the place looked immaculate. I mean it looked ready to show to prospective buyers or for a Home and Gardens photo shoot. There was not a speck of dust to be seen on any of the three massive floors. Yet, she stopped cold in full stride to straighten some deck furniture, and she WAS NOT happy that it had been missed by the crew.
I'm still not sure why it was wrong, but she knew, and her crew should have known. And what really sets her apart is that she maintains her standards even if the homeowner would never notice. A person who does their best even when no one would notice, is the type of person who turns a business tragedy (like your whole industry going away) into an exciting, new business success.
Her attention to detail, also serves BritLin Services well when it comes the organizing and decorating sections of her business as well. While cleaning makes up a bulk of the revenue, clients lean on her keen sense of order to help them organize their homes, expertly transforming clutter into a logically organized system that is easy for the homeowner to keep up with.
She also uses her talent to help people decorate their homes. Whether the homeowner need professional staging for selling the home, temporary transformation for a blowout party, or just needs someone to pull out the maximum amount of beauty from the home they will occupy for a long time, Clyde's decorating abilities leave her clients stunned.
Of course, her regular cleaning clients will often use her organizing and decorating services, but she will also take on one-shot challenges. If you have a big New Year's Eve party planned, her decorations will make your guests proud that they were invited to the most beautiful venue in the city. If you are trying to sell your home, Clyde will help buyers see themselves living in your home, as she highlights the best of everything. If you need to decorate your home, but you don't even know how high to hang a picture (I'm with you), she will help you design and decorate a home that is both beautiful and functional.
She's not just respected by her clients. Her peers also recognize that she's a leader in the industry and in the community. Mrs. Clyde currently serves as the President of the Austin Chapter of the National Association of Professional Organizers. She has been a part of the organization since her days organizing photographs, a task many of her co-members dreaded. So, they felt comfortable referring their clients to Clyde because they knew their clients would be in good hands. She has always been an advocate for the organization, so it was just a natural course of events that her peers would elevate her to the top position in the area. The selfless Clyde talked about NAPO almost as much as she talked about BritLin. The Austin Chapter of NAPO clearly knows what an asset they have in their membership, and how lucky they are to have her leadership.
Under the category of "last but not least", I've waiting until now to spring the most important nugget of entrepreneurial advice shared by Pam Clyde. For a business owner to persevere, take risks, and get up early every morning even though you can't be fired, there has to be a powerful "why" driving the entrepreneur. Cleary, her children are strong why's, but her answer to my question about the best thing about being in business for yourself revealed a refreshing answer. She said, "It's a pretty good feeling when your employees thank you because they can finally afford to buy a car or can finally move out of a roommate packed house to get a place of their own. It's also a good feeling when your clients love what you do for them." When your "why" is to help your employees and your clients, you can't fail. It should come as no surprise that a woman like this turned difficulty into another success.
We are honored to have been afforded the opportunity to get to know Pam Clyde, and we hope that when you are looking for a cleaning company, an organizer, or a decorator, you'll do yourself a favor and support this hardworking, selfless local entrepreneur.
· BritLin is a combination of the names of her two children. Naming a business after your children ensures you never forget why you work so hard to be successful.
· Pam Clyde moved to Round Rock in 1997.
· Prior to moving to Round Rock, Pam Clyde lived in Georgetown and Austin.
· She has lived in the Austin area since she was three years old, which if had to guess was about 19 years ago.
· Pam Clyde once scanned, digitized, and organized about 20,000 photographs for a single client.
· More amazing…she loved doing it.
· Clyde started organizing photos as a business in 1998.
Calling all HuffPost superfans!
Sign up for membership to become a founding member and help shape HuffPost's next chapter
This post was published on the now-closed HuffPost Contributor platform. Contributors control their own work and posted freely to our site. If you need to flag this entry as abusive,
send us an email
.