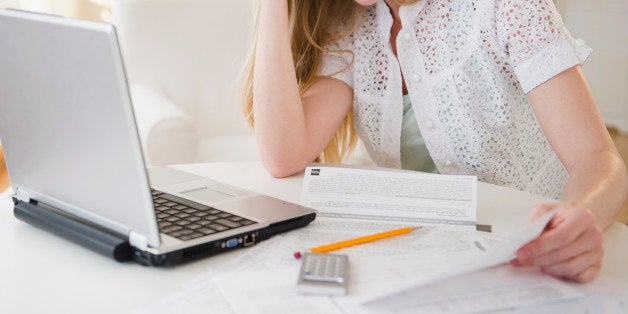 As the peak of the holiday season approaches, many small businesses will be seeking an injection of capital. This is a busy time for many business owners who need to account for an increase in sales. If you are a small business owner, securing capital can help your business maximize revenue during the holidays, whether you put it toward additional inventory, meeting payroll for seasonal employees or boosting marketing initiatives.
The search for capital can seem overwhelming for small business owners. However, it tends to be a much smoother process if you are organized in advance, especially when it comes to paperwork. No matter what type of capital solution you are considering -- a bank loan, SBA loan or an alternative -- each will require you to provide various forms to get started. Although they may request different information and documentation, having a few key items ready can significantly expedite the funding process.
The following items are generally required across the board:
General Company Information
The first thing you'll need are documents that establish the legitimacy of your company. Make sure you have your company's federal tax ID number and official start date. You should also identify the business type: for example, classify your business as a sole proprietorship or an LLC.
If you share ownership of your business, specify the ownership percentage for each partner involved. If you own less than 50% of the company, be aware that most capital providers will require complete information from all other owners as well. This means you'll at least need Social Security numbers, resumes and copies of each owner's driver's license on hand.
You'll want to showcase the financial stability of your business throughout this process. This includes your gross annual sales as well as the credit history for both the business and yourself as the owner. Consider doing a soft pull of your credit reports to have on hand, and later do a hard pull if necessary. You'll also need personal and business financial statements going back 3 months to 3 years, depending on the capital provider and the type of capital you are seeking. Required documents often include profit and loss statements, balance sheets, cash flow, accounts receivable and accounts payable aging reports. Make sure you have your personal and business bank statements as well. A voided check for your business account can also provide detailed account information in a manner that's simple to read.
A buttoned-up packet of legal documents will help you seem organized and prepared when approaching potential capital providers. Ensure that you have all documentation for business licenses and registrations, commercial leases, articles of incorporation, third party contracts and franchise agreements. You'll also need business tax returns; I would recommend having up to three years ready. Other required legal information can involve information on or settlement paperwork regarding tax liens, judgments or bankruptcies - you should prepare any relevant documents if these apply to you.

Additional Information
Aside from the required pieces, some supplemental documents can help bolster your funding application. References that can vouch for you and provide external credibility will help the capital provider verify your information more efficiently. You could include contact information for a landlord, franchise owner, vendor or current bank. A business plan with details of where your business is today and your future plans and projections, including those for cash flow, will help the capital provider understand the scope of your business. If you plan on using collateral or personal guaranties, make sure to have that information ready as well.
All in all, it's important to be familiar with the documentation capital providers tend to require. This paperwork establishes the legality, credibility and stability of your business and dictates how others, including potential partners, will view it. It also provides a clear picture of your credit worthiness. Give yourself time to locate and gather the necessary documents before you begin exploring your options for capital. You're probably using most of these papers in your daily operations already and just need to flag the ones you need. Whether you are seeking capital at the moment or not, it is a good idea to have all of your information prepared and up to date -- that way you will be ready to go if you need funding on short notice.
Popular in the Community