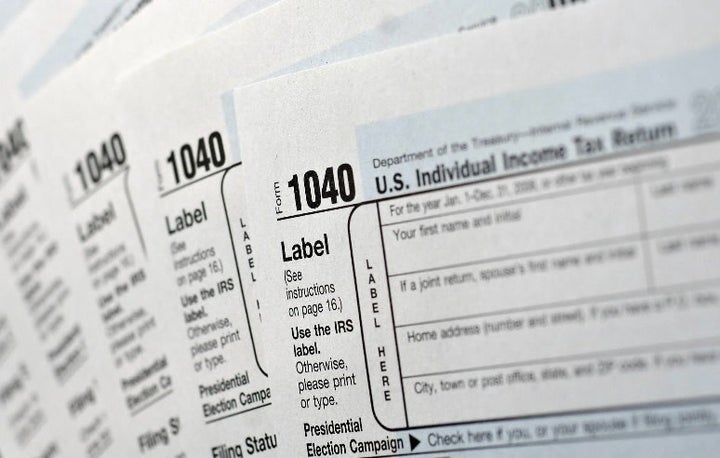 CHICAGO (By Deborah L. Cohen) - A few weeks ago Ed Knox was scrambling to close the sale of a $2.2 million promotions business before the end of the year, concerned a new federal tax package would push capital gains rates higher and potentially thwart the deal.
"The seller was very worried he was going to lose $110,000," said Knox, whose White Plains, New York-based Yarmouth Venture Group serves as an advisor to buyers of companies with less than $10 million in annual sales. "Now he's not going to have to sell on December 31st because of the Obama tax changes."
Much of the discomfort over the impact of selling or transferring a small company in the near term has been eased by the compromise federal tax package recently passed by Congress.
Small business owners thinking about selling or ceding control of their companies to relatives should be getting their ducks in a row before 2012, cautioned experts, before the extension expires and tax rates likely become less favorable.
"By keeping capital gains and ordinary income tax rates low through 2012, it gives an opportunity for sellers to reap their rewards at a lower tax cost," said Barbara Weltman, a tax attorney specializing in small business. "We don't know what's going to happen after those two years - it's certainly not going to be lower."
The seller in Knox's deal, who requested anonymity, is one of many small business owners who won't see capital gains go up on his sale. They remain at 15 percent, along with the dividend rates, despite efforts by the Democrats to push for a 20-percent top rate.
The new federal tax package, set to be signed into law by the president, also conceded to Republicans on the estate tax. The rate, which had been temporarily repealed during 2010, will be set at 35 percent after a $5 million individual exemption. The Democrats had sought to renew the tax at 2009 levels of 45 percent with exemptions up to $3.5 million.
That eases a burden for those on the receiving end of small companies.
"Heirs are less likely to be forced to sell to pay estate taxes," Weltman said, adding: "that's always a concern."
The favorable tax rates may also serve as a wakeup call for small companies interested in succession or transfer of their company, issues that have historically been low on their radars.
"Even in good times small business owners procrastinated," said George Cloutier, the founder and CEO of small business consultancy firm, American Management Services Inc. "There was natural inclination to procrastinate that was heightened by the bad economy."
Small companies have identified exit planning as last on their priority lists, right below issues like wealth transfer and survivor income, according to a recent survey sponsored by Principal Financial Group, a financial services provider.
The survey, contracted with Harris Interactive, asked more than 500 small business owners to rank 10 priorities in order of importance. In a post-recessionary climate where economic conditions remain uncertain, business protection topped their list, followed by group health benefits and income protection.
Only one-fourth of respondents mentioned they had an exit plan. But since half said they intended to retire at least five years from now, they should be taking steps to figure things out in the near term, said Steve Parrish, a Principal consultant.
"They need to get a valuation so they have something to work with," he said, noting business valuations remain depressed due to the slow economy. "They need to have a more realistic assessment of what their options are."
In addition, many small companies need to consider putting money aside to help finance their exit, said Parrish, pointing to the slow capital flows and still-restrictive lending practices by banks.
Of those owners surveyed that had an exit plan in place, only 20 percent had funded a buy-sell plan with life insurance and just 11 percent had a buy-sell plan funded with disability insurance.
"If you have a business that's worth less than $10 million, you're probably going to have to fund your own buyout," Parrish said. "That's always the tough thing for them to hear."
Calling all HuffPost superfans!
Sign up for membership to become a founding member and help shape HuffPost's next chapter