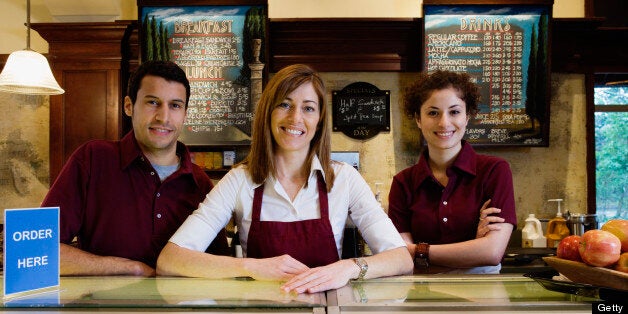 Since 1963 when President John F. Kenney first officially introduced Small Business Week, every president has signed the proclamation to recognize the entrepreneurial spirit that drives most small business owners. From Main Street to Wall Street, small business is an important part of the U.S. Economy. The 30 million or so small businesses in the United States create roughly two out of every three jobs. What's more, most communities depend on the strength of their local businesses to grow and thrive.
On Monday, President Obama declared June 16-22, 2013 as National Small Business Week and stated, "America's small businesses reflect the best of who we are as a Nation—daring and innovative, courageous and hopeful, always working hard and looking ahead for the next great idea."
I couldn't agree more with the President when he proclaims, "In America, we believe that anyone willing to work hard and take risks can get their good idea off the ground and into the marketplace. It is a notion that has made our Nation bold and bright, and the best place to do business for generations—from small-town storefronts to pioneering startups that keep our country on the cutting edge. This week, we celebrate America's entrepreneurial spirit, and we recommit to helping our small businesses get ahead."
I grew up in a small business family and worked in the family business. I've spent my entire career working in small businesses as an employee as well as a business owner. When most people think of "small business," they think of the businesses you'd typically find along Main Street. Most of my career has been in Main Street type businesses. And, Lendio, where I work now, is a small business.
When I'm on the road I love traveling through the small towns that dot the old highways. It doesn't matter if it's the small towns that line the Oregon Coast or little towns like Marysvale, Circleville, or Orderville, Utah, I can't help but smile as I see local shopkeepers revitalizing towns simply by doing business. Nevertheless, being a Main Street business owner is not for the faint of heart. When I see Main Streets scrubbed and polished, I know it's the grit and determination of the local small business community that's making it happen—and I stop to participate a little in their local economy.
The importance of doing this was reinforced last summer as some friends and I opted to ride the Loneliest Road in America across Nevada. We stopped for lunch at the Toiyabe Café in Austin. In it's heyday, silver mining was this part of Nevada's claim to fame. In fact, some of these little towns once boasted some pretty impressive population numbers for the time.
Over hamburgers and milkshakes I asked the owner what kept her place in business—it was obvious there was no industry to support her town. She said, "It's Highway 50 and folks like you that keep us alive these days."
The Nevada Department of Tourism has created a passport that encourages travelers to get off the interstate and experience something a little different. In each town you can stop and get a stamp on your passport and collect a souvenir by sending in the completed book at the end of your trip. The $5 or $6 here and there along the route was actually keeping many of these businesses alive.
I want to take the trip again, if for no other reason than to support the small business owners along the route. With that in mind, here are a couple of things you can do to celebrate small business week and help the local businesses in your community:
1. Enjoy dinner in a locally owned and operated restaurant: My favorite place to eat is a local Mexican restaurant my wife and I go to every week. The food is great, the service is good, and they recognize that I'm a regular. Local businesses depend on local patrons to keep them in business. They don't have the media budgets the big chains do and depend on word of mouth to bring traffic in the door. This week, expand your horizons and visit a local restaurant you've never been to before.
2. Buy your groceries from a local grocer or the farmer's market: The few dollars you might spend buying groceries this week from a local business will put the money back into the community and you might be surprised at how good the produce from the farmer's market will taste.
3. Tell a friend about a favorite local business: With social media it's easier than ever to tell your friends about your favorite local restaurant, bookstore, or other business. Visit their Facebook page and "Like" their page or even comment about the things you like about them. This week, you might even share the Facebook page of one of your favorite local businesses. Dime City Cycles may not be in Utah where I live, but they're a Main Street business I follow. If you're into motorcycles, you might want to check out their Facebook page.
4. Share with your friends and family the important role small businesses play within the national economy: Teaching your children about small business or sharing your thoughts about the American dream with your friends might sound corny, but who knows, you might be encouraging a future entrepreneur and put a spark into the next generation of small business owners.
5. It starts with appreciating small business: The small businesses in your area are what helps keep your community alive and thriving. But it doesn't stop there. Collectively, small businesses have been the single biggest job creators in the U.S. since the 70s. I think that's worth appreciating.
I've always been impressed with the resilience of Main Street business owners regardless of where their business might be located. By patronizing and sharing your favorite places with your friends, they might be able to celebrate small business week too.
This week I'm going to make sure I do as much business as I can with local businesses—will you?
Related
Before You Go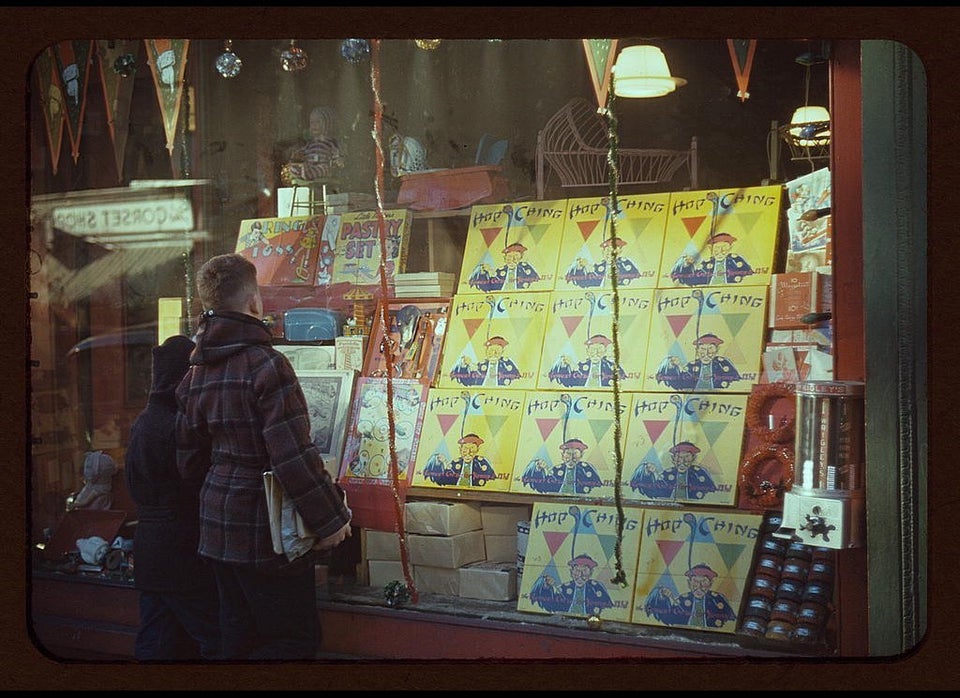 Main Streets Around The U.S. From The 1940s