As Jacob Wood walks to the subway he looks like many other New Yorkers -- focusing on his smartphone -- but he isn't scanning Facebook, posting to Instagram or reading email. No, the founder of Woodies Clothing, a maker of custom shirts, is reconciling his business' bank account and checking the pulse of Woodies' financial health to determine whether he can hire that next employee or introduce a new line for his customers.
Wood is part of a major shift in small business accounting which has been made possible by the advent of cloud-based technologies. Today, small business owners and their accounting advisors are throwing out desktop accounting software in favor of apps they can access wherever they are, at any time. Why? Part of it comes down to sociology. Many new entrepreneurs are millennials. They've grown up in a connected world and expect to be able to run their businesses 24/7 -- from couch to train car. And if it's not cloud-enabled, forget about it. In fact, a recent survey found that 55 percent of millennials already run at least a quarter of their business in the cloud compared to 23.5 percent of all respondents.
But this trend is also about common sense. Many small businesses and accountants are still struggling with expensive and overly complex software suites that rarely meet all of their needs. Need an add-on? Pay more. Want an update? Wait six months. Trying to reach customer support? Hold, please. It's enough to drive entrepreneurs -- who are usually short on time -- crazy.
With the new wave of cloud-based solutions, there is no waiting. Business owners can access any accounting feature they need at a fraction of the cost of legacy solutions -- from online estimates and payments, to invoicing and tracking simple inventory. And being "born in the cloud," means that small business owners benefit from new product updates, often on a daily basis. No more waiting for the annual release of business-critical features. Having your information sitting on a single, integrated platform, means that data can be accessed from any mobile or connected device.
What's all of this mean? Simply put: businesses can save time and money. They can review real-time information from live bank feeds and coordinate online with bookkeepers and accountants to make effective business decisions. And because processes are so streamlined, businesses can also invoice and get paid much faster -- addressing a huge accounts receivable and cash flow headache for many small companies. Indeed, data has shown that on average, small businesses using Xero's cloud-based accounting software are paid 30 days faster now than they were in 2011. Globally, businesses using these solutions are paid 24 days after sending an invoice compared to 54 days in 2011.
Word is spreading, and interest level is quickly rising.
"I love the fact that our finances are accessible from any device," said Jacob Wood of Woodie's Clothing. "I can reconcile the books on my phone while walking to the subway; fire up my laptop at the office to examine our finances and make instant decisions about where and how to scale the business."
If you're still wrestling with a combination of spreadsheets, bank statements and paper receipts gathering dust on your desk, now is the time to join the cloud revolution.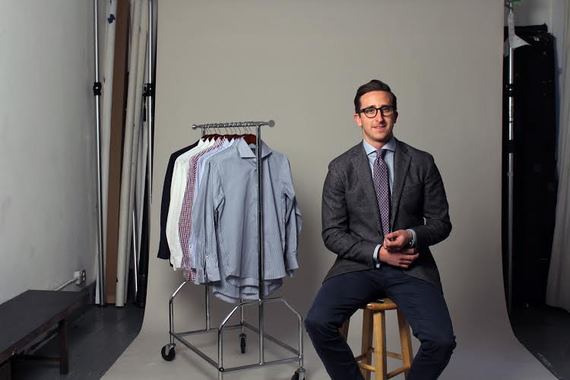 Jacob Wood, founder, Woodies Clothing.
REAL LIFE. REAL NEWS. REAL VOICES.
Help us tell more of the stories that matter from voices that too often remain unheard.