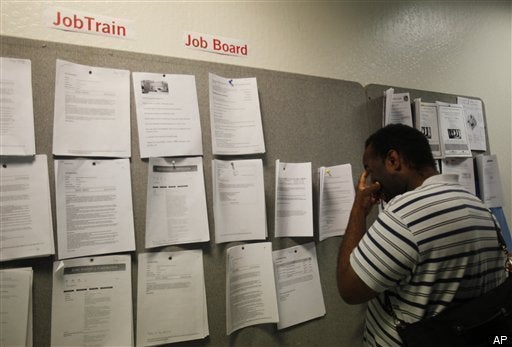 The small business sector, which President Obama recently said will "lead" the economic recovery, made up the bulk of job losses in the fourth quarter, the Labor Department reported on Wednesday.
Small companies-- those with less than 50 employees-- accounted for 61.8 percent of all job losses and 51.4 percent of all job gains during the last three months of 2009.
Compare this to the previous year when small businesses made up half of all job cuts, but created nearly 54 percent of all new jobs.
"Although small businesses account for a large share of gross hiring activity, they also account for a large share of gross firing activity. There is a huge amount of churn in the small business labor market," said Zach Pandl, an analyst for Nomura Securities, to the Wall Street Journal.
However since the time period covered in the Labor Department's report, a recent Fed survey has reported an easing of lending standards to small businesses, and new health care legislation may benefit these companies disproportionately.
According to the WSJ, small companies employ roughly 29 percent of the workforce.
Meanwhile big companies-- those with 1,000 or more employees-- accounted for 17.7 percent of job cuts and 37.8 percent of jobs added. In total the private sector shed 200,000 jobs in the fourth quarter, adding 6.6 million jobs and cutting 6.8 million. This is the lowest net loss since December 2007.

Calling all HuffPost superfans!
Sign up for membership to become a founding member and help shape HuffPost's next chapter