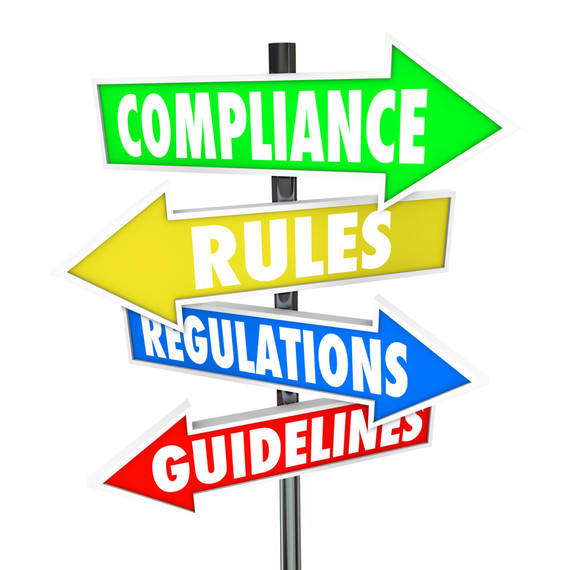 Each and every year, the world of entrepreneurship welcomes a whole slew of new businesses. According to a recent report in Forbes, over 543,000 new businesses are started each month, but more shut down than start up. Seven out of ten new employer firms survive at least 2 years, half at least 5 years, one-third at least 10 years and 25% stay in business 15 years or more.
There are many strategies small business owners apply to keep themselves afloat, and one of the issues of particular importance is following employment laws. First, let's define what we mean by "small business." The SBA defines a small business as a company having 500 employees or less. For our purposes, however, we're talking about businesses significantly smaller. These are the companies that tend to frequently run into compliance issues. Let's look at these concerns from a Human Resources perspective.
There are four major concerns that aren't addressed often enough by small business owners, including:
Wage and hour laws
Employee Benefits laws
Uncoordinated HR functions
The laws applicable to these issues vary state by state, and it is important that all small business owners address these issues before beginning to hire and employ workers.
The six areas in existing employment laws that you need to be aware of:
Non Discrimination Laws: Employees can't be discriminated against due to race, religion, sex, or national origin. In addition, they also can't be discriminated against due to age, disability, or if they're pregnant, and in some states, sexual orientation or gender identity is also protected.
Wage and Hour Laws: Employees must be paid their state's minimum wage (ideally above it), as well as, being compensated appropriately for overtime.
Leaves of Absence Regulations: If an employee requests a family or pregnancy-related leave, their job must be protected, provided of course that they and the employer both meet the federal Family and Medical Leave Act (FMLA) guidelines and their state's complementary laws.
Military Leave Regulations: An employee returning from military leave has the right to have his/her job back if he/she served five years or less of duty.
Safety Laws: All employees are covered under OSHA regulations and have the right to a safe work environment.
Immigration Laws: Finally, it's important that employers follow immigration laws in order to ascertain that candidates are legally eligible to work in the US.
You may want to think twice before designating employees as "independent contractors", as this can (and often has) come back to later bite employers in legal disputes.
Not maintaining a diverse workforce (including women and minorities) has been the theme of many legal issues in companies, along with ignoring claims of sexual harassment.
Lay-offs or terminations are a very grey area in the world of business. As an employer, it's wise to approach this with the utmost caution. This includes everything from terminating somebody too hastily, without just cause, or in a discriminatory manner.
This is a broad overview of what you want to keep in mind as you take steps to hire employees to help build the company. While no one will argue the importance of marketing products or services, and ultimately turning a profit, in the midst of doing so, it's easy to lose sight of the rules and regulations that go along with building your brand through employees.
To avoid falling into these common legal traps, a defined strategic recruitment process helps to avoid hiring the "wrong employee", confirms you're in compliance with employment law, and ensures your business doesn't go "out of business" due to unnecessary litigation. This is certainly not meant to dampen your spirits or de-motivate you from achieving your goals, but serve as a reminder to you to do your homework and learn the laws revolving around hiring and managing employees.
Margaret Jacoby, SPHR, is the founder and president of MJ Management Solutions, a human resources consulting firm that provides small businesses with a wide range of virtual and onsite HR solutions to meet their immediate and long-term needs. From ensuring legal compliance to writing customized employee handbooks to conducting sexual harassment training, businesses depend on our expertise and cost-effective human resources services to help them thrive. This article first appeared on the MJ Management Solutions blog.
Related
Popular in the Community