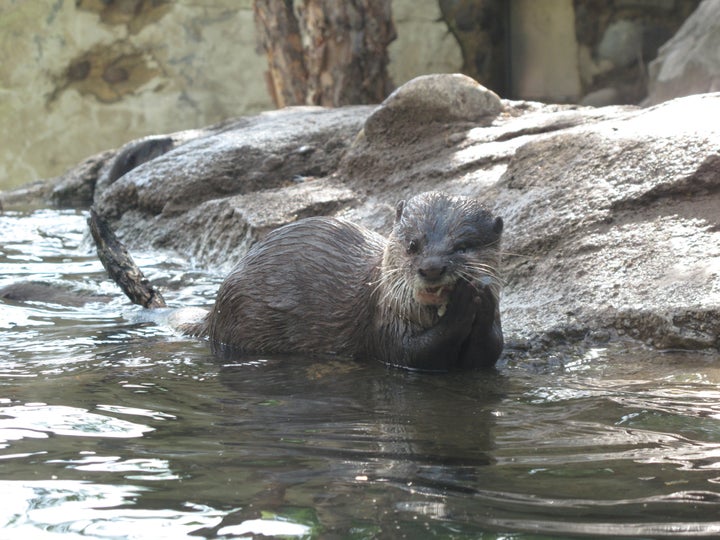 WASHINGTON -- Where there was once two there are now 11. They're still really tiny.
The Smithsonian's National Zoo is unveiling its 11 new Asian small-clawed otters this Saturday -- one of the largest groupings of this endangered animal in the U.S. These otters, which weigh in at less than 10 pounds, are the smallest and most social otter species in the world. Helpful, too -- the whole family pitches in for child-rearing.
The otters come from the Santa Barbara Zoo, which they'd outgrown. Santa Barbara traded its large family of otters for the National Zoo's two. As a thanks to Whole Foods, which funded the move, the market was given the chance to name the new residents. The parents are now named Chowder and Clementine. The babies' names are Pork Chop, Pickles, Saffron, Olive, Peaches, Turnip, Radish...and Kevin.
Rutabaga, the ninth baby, was named by Whole Foods Facebook fans.
Clementine doesn't have to worry too much about her brood expanding more, at least for the near future. She's been fitted with deslorelin implant, a one-year birth control implant, which the animal keepers say makes it easier for mom and dad to live with their big family. Animal keeper Tallie Wiles told The Huffington Post that, in case procreation becomes necessary, breeding is still possible.
Get a sneak peek of the new otters in the slideshow below -- the oysters and crabs the otters are eating in the pics were provided by Whole Foods: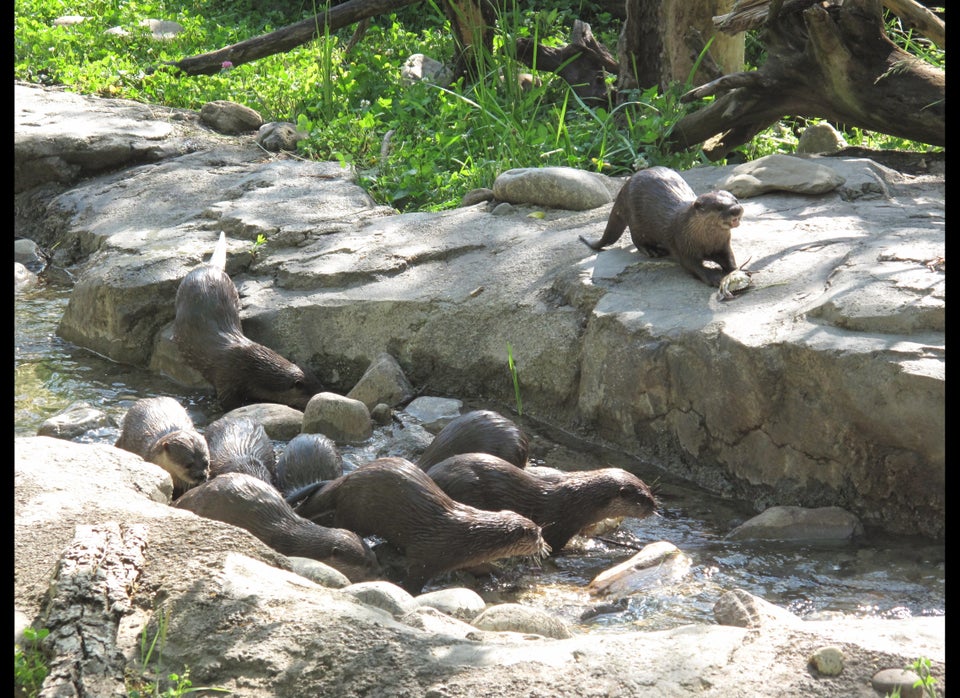 National Zoo's New Asian Small-Clawed Otters
Popular in the Community