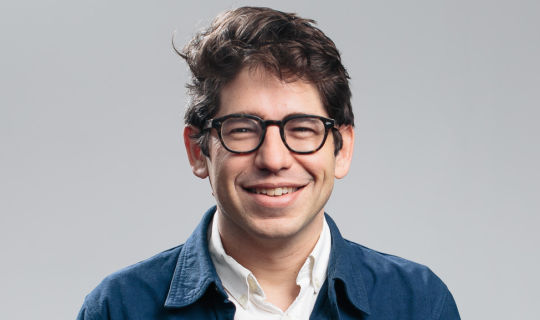 The average Kickstarter donation is in the $30 dollar range, a relatively small amount for most people to offer up as support to a creator attempting to bring their idea to fruition. But these small donations have had a significant impact on the economy since the platform launched in 2009. Until 2010, most crowdsourcing came from the 'friends and family' pitch at Thanksgiving dinner. Now, it's complete strangers who are changing the game for the creative community. The combination of creativity and community is likely the new formula for success.
I recently heard Kickstarter co-founder and CEO Yancey Strickler speak at Sage Summit and was blown away by his statistics on both the amount of funding that has come from the platform and the large number of jobs it has helped create. It was startling to realize that all these small funding donations, typically in exchange for a promotional t-shirt or a handwritten thank you note, had morphed into actual employment for tens of thousands of people.
I followed up with Strickler to learn more about the numbers that came from a new University of Pennsylvania study on Kickstarter's impact on the creative economy.
The study reports that since Kickstarter launched in 2009:
300,000+ part time & full time jobs created
Every dollar pledged to a successfully funded project resulted in $2.46 in additional revenue for the creator, leading to an estimated $5.3 billion in additional economic activity
8,800 new companies & non-profits created
29,600 full-time jobs
For every 1,000 Kickstarter projects that have been brought to life, 190 founders now work alongside 82 full-time employees
As of June 2016, an estimated 29,600 new full-time creative careers have stemmed from Kickstarter projects
An estimated 4,200 patents tied to projects have been filed
More than 10% of creators reported winning major awards for their work
The numbers from the study even surprised Strickler. He says, "We've always focused on what happens after a launch on Kickstarter, but we had no sense of the scale of things until the Wharton professor's study came out. This exceeded my expectations and gave us a greater sense of context to the work we've been doing."
The study notes that the platform runs the gamut from very small projects to major fundings that have changed the landscape of technology, like Palmer Luckey's Oculus, which brought virtual reality into the mainstream and Eric Migicovsky's Pebble Technology, which pioneered the smartwatch category. To this point, Strickler says:
"This demonstrates that if someone desires it, there is potential for a Kickstarter project to become a successful ongoing endeavor. And if that's not your ambition, it can be a very efficient way to be able to pay the people you work with. That's an important thing in the creative community, where much of what happens in this informal environment is people doing favors for one another but reality is that we all have to pay rent. That's exciting to be able to make that happen."
Strickler knows such struggles firsthand since he was the 'creative type' well before he became an entrepreneur. Prior to co- founding Kickstarter with Perry Chen and Charles Adler, Strickler was a music journalist. He continues, "We think it's important to understand that being an artist or creator is not an all or nothing thing venture, you can do it part time; after the kids are in bed, on weekends, or after your day job is over. You are no less valid than someone who has been fortunate enough to make it their full time pursuit."
"We launched Kickstarter as an equalizing force that makes it accessible, with some sort of public validation. Maybe you don't have a big book contract, but you can see that you have 500 people who believe in what you're doing. It's not hard for me to believe a future where this type of validation becomes more important. We hope that this gives people encouragement and inspiration to take a chance on themselves, to be vulnerable and put an idea out there and share something. When this happens, as it has to this degree, there are positive benefits that go way beyond the creator."
Creative independence, where people feel more in control of their destiny by being able to green light their own projects once they've been funded is, Strickler says, "at the heart of what Kickstarter does. The ability of self-determination is important, it's a promise of the web, it has been something that people have long desired. The power of the model and the way it resonates so broadly, it does put a significant amount of power in the hands of individuals. With creative freedom comes responsibility, it's not always the easiest road, but you can be in control of it."
Strickler sees many benefits of an environment that facilitates artistic and business creativity noting that "It's through the eyes of artists and creative people that we are able to better understand and shape our world into something that is increasingly humane. Sharing an idea at early stages can be quite scary and there are a lot of unknowns but we have seen our community and the web in general, repeatedly step up, celebrate and reward people with ambitious ideas; people who are willing to share a very different way of thinking. There are supporters who are there for them. Nobody does this stuff alone. If you feel inspired by having backers behind you, this is a very viable option. It's legit."
From the beginning, Strickler and his team believed that most people have the desire to help others succeed, even without getting a piece of the financial 'pie.' He says, "We know the degree of love and support that's out there. As fans of anything, you're not looking for a piece of ownership, or looking to get paid, you're looking to get recognized as being a fan, you're looking to have the chance to enjoy what was made. I understand that we are living increasingly in an investment society, trying to optimize our own personal upsides, but I don't think fans are thinking that way. People don't have grand aspirations for their small donations other than hoping that creators do something cool with the money and let us see it when they're done." Strickler has personally supported over 2,000 Kickstarter campaigns.
Kickstarter is now hooked on 'doing good.' They recently became a benefit corporation. Strickler explains, "Becoming a benefit corporation is a new option for companies. It's a legal change in ownership status that requires us to produce a positive good for society. We lay out a charter to explain how we'll do that. We're supposed to do a private report every 2 yrs., but we'll report on it publicly every year starting Feb 2017. It's a legal mandate for our future course of action. We are quite excited about this because it will preserve a certain ethos and set of principles for the organization for as long as we have the privilege to exist, regardless of who management is. It locks in the idealism that the company was founded upon and ensures that it's always core to how we operate. Its a big step." The Patagonia company is also a benefit corp., and was the inspiration for the Kickstarter team.
During the Sage Summit entrepreneurial conversation, Strickler said that he ends each day reflecting on how he can make his tomorrow better than today. He expounded on this saying that, "Being able to identify and acknowledge the things I may have gotten wrong that day is important. The ability to identify something and account for that will hopefully mean that I'll only make new mistakes the next day. I try to take time at the end of each day to understand the things that should have been done better. There's always a longer list than I'd like."
As far as short term future goals, Strickler says, "We will continue to pursue the mission. I want us to be an engine of competence that helps people to get the courage and know-how to put their ideas out into the world, that's what were focused on providing. We have a world of improvement that we'd like to make, that's ultimately why we exist."
Kickstarter has made an indelible mark on our culture. Those average $30 donations have added up to tremendous economic benefits that have enhanced our lives and will continue to do so every single day with the accessibility of crowdsourcing platforms like Kickstarter. All it takes now is a dream, a plan, a camera, a laptop...and some generous strangers.
REAL LIFE. REAL NEWS. REAL VOICES.
Help us tell more of the stories that matter from voices that too often remain unheard.