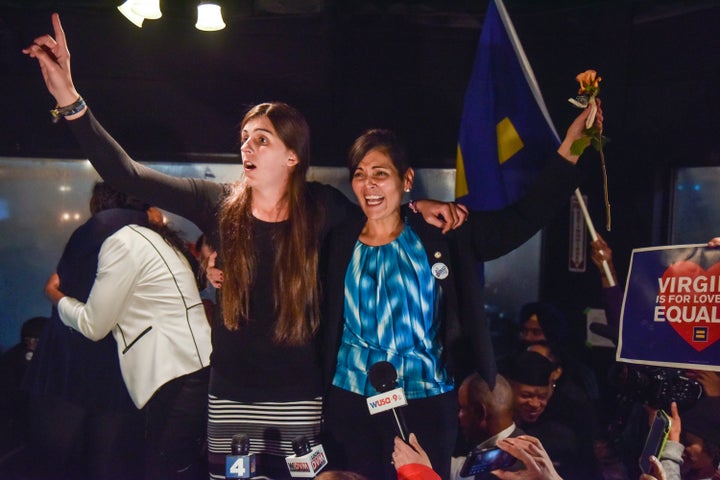 An historic jump in small donations drove a wave of Democratic victories in Virginia's House of Delegates in November, according to a new analysis.
Democratic House candidates received 153,422 contributions of $100 or less in the 2017 elections, compared to 7,332 such gifts for Republicans, the nonprofit Virginia Public Access Project found by analyzing official data.
Danica Roem, delegate-elect in Virginia's 13th House district and the state's first openly transgender lawmaker, picked up nearly 18,000 small donations ― more than the entire Republican total of such contributions.
The record-breaking small-donor haul dramatically widened a gap between Democrats and Republicans that had been growing in the past few elections. For example, Democratic House candidates received 14,351 small donations in 2009, compared with 12,918 for Republicans, according to VPAP.
Of course, both major parties remain heavily dependent on larger contributions. Donations of $100 or less made up 12.2 percent of Democratic House candidates' fundraising total, and 2.5 percent of the total for Republican candidates.
VPAP's findings, which were published Dec. 15, provide new insight into the way that grassroots liberal excitement and anger at the policies of President Donald Trump propelled Democrats to surprisingly large wins in Virginia's elections.
The Democratic Party flipped at least 15 GOP-controlled Virginia House seats. A recount in a 16th race resulted in a tie that could soon be resolved by the drawing of straws. The House will be split 50-50 if Democrats win that seat, prompting a power-sharing agreement.
In addition to Roem, new Democrats in the Virginia House include Chris Hurst, a former TV anchor whose girlfriend was killed on air in August 2015; the state's first Latina delegates Elizabeth Guzman and Hala Ayala; the state's first Asian-American female delegate Kathy Tran; and Lee Carter, a former Marine and self-described democratic socialist.
Before You Go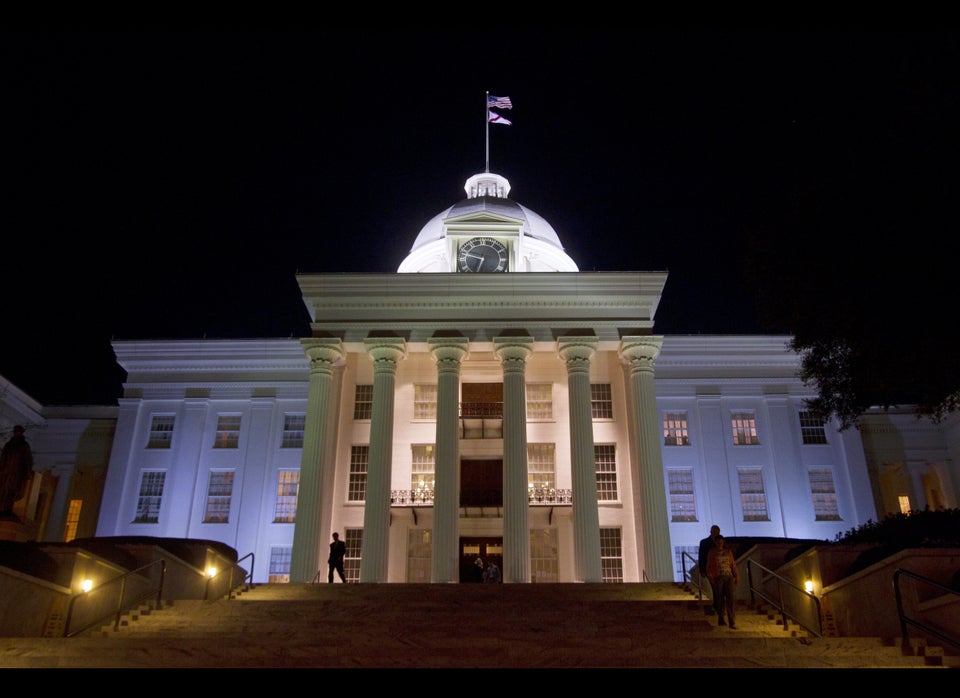 U.S. State Capitol Buildings
Popular in the Community