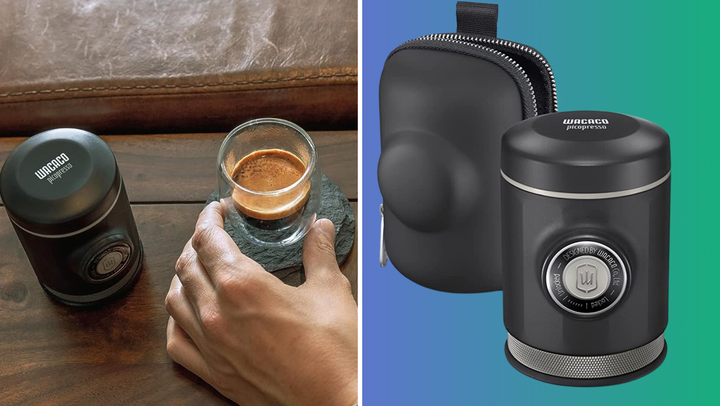 HuffPost may receive a commission from some purchases made via links on this page. Every item is independently curated by the HuffPost Shopping team. Prices and availability are subject to change.
Ever since I worked for Martha Stewart and eyeballed the big, shiny tabletop espresso maker in the office every morning, I've longed for one myself. I imagined that someday I'd be a true grownup with a real adult-sized kitchen, pulling velvety, crema-topped shots of espresso every morning. Instead, I'm in my 40s and still living in a 400-square foot apartment, and the reality is that my dream espresso maker would swallow up the entirety of my tiny little countertop. (Let's not even talk about how expensive those machines are.)
However, I am still getting crema-topped shots of espresso every morning, thanks to a tiny gadget I discovered that costs under $130. Let me introduce you to my favorite thing, an espresso maker that's not much bigger than a tennis ball. It's called the Picopresso.
Here's how it works: You weigh 16-18 grams of coffee beans, grind them to a very specific fineness (the provided instructions are super clear), transfer the coffee to the Picopresso, tamp down the grounds, screw it all together, pour in boiling water and give it a few pumps until espresso starts dribbling out of the hole in the bottom. If your water doesn't take too long to boil, the entire process can be done in 5 minutes, and the clean-up process simply requires you to disassemble a few parts, rinse them and let them dry. (Full disclosure: There are a few additional steps you can take if you're picky. If you want all the details, watch this video.)
Watch me demonstrate the process:
The Picopresso is made by a company called Wacaco and is the latest model in their line of portable espresso makers (its less-fancy predecessor is called the Nanopresso). Most portable espresso makers are made with the intention of being used on camping trips or while on-the-go, but frankly they work just as well at home, and are especially valuable if you live in a small space.
I've outlined the key differences in the Picopresso and the Nanopresso below, but the abbreviated version is this: The Picopresso costs $130 and requires a little more precision but extracts a better-tasting espresso, while the Nanopresso costs $70, is less fussy and still produces a perfectly fine shot of espresso.
Want one? You'll be on a long list of my friends who've been convinced to buy one. Below is a list of the models and accessories that can give you a great tiny-living espresso experience.
Note: This story has been updated to reflect the correct measurement of coffee beans.
Before You Go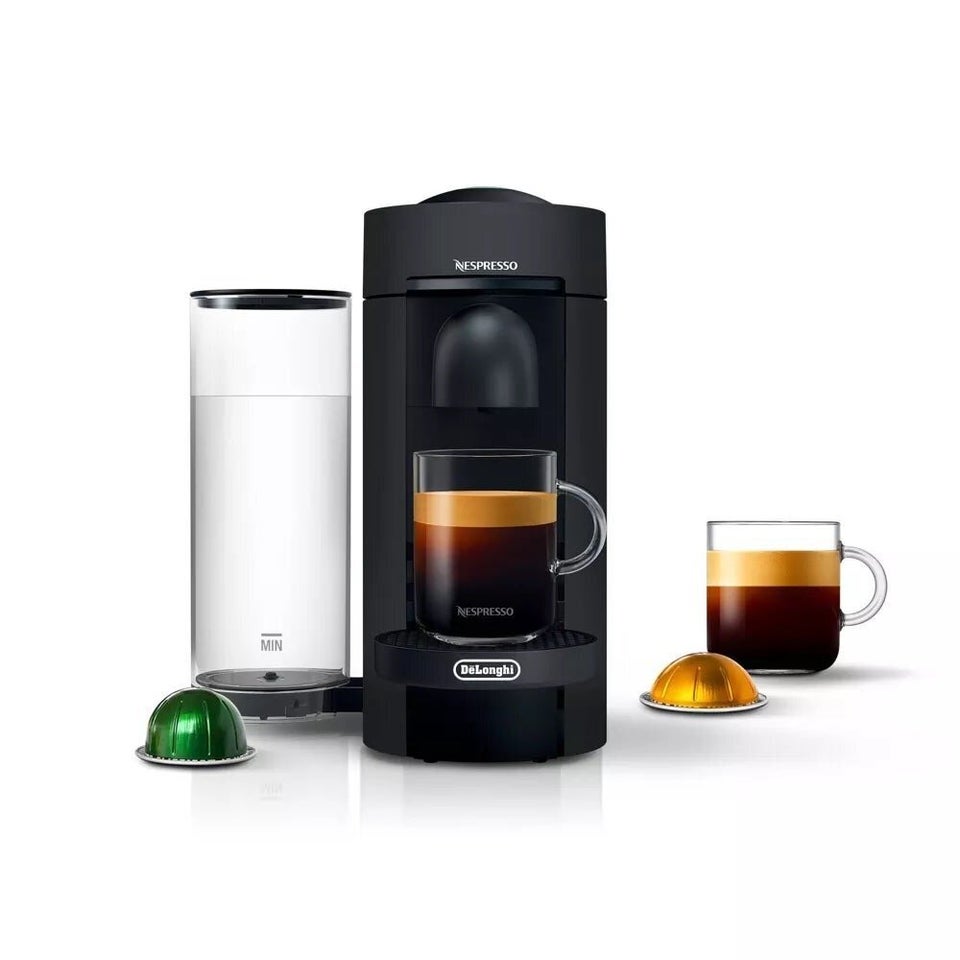 The Highest-Rated Espresso Machines At Target