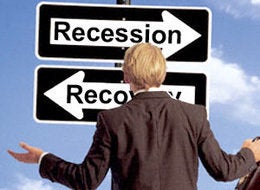 I was walking down a street in Venice, California a couple of days ago where no one seemed to have heard of the recession: People were strolling, window-shopping, occasionally buying, and they were eating ice cream, dropping into a beautiful little garden restaurant for tea, having an espresso at yet another place that insisted its espresso was better than anyone else's. They were stopping at a gleaming white truck with a gleaming white awning that was selling sushi, right there on the street.
There was nary a franchise in sight; those stores were on another street in nearby and slightly more staid Santa Monica, discounting their merchandise before it had settled onto the hanger, announcing a summer sale that seemed to overlap the spring sale, feeling ever so slightly overextended and hoping for the best.
When Clint Eastwood was the mayor of Carmel, California, the city banned franchises on its main street, and Carmel, like Ann Arbor, Michigan, became something of a living museum. Both cities celebrated the individual entrepreneur and held the chains at bay. You could strike up a conversation with a local purveyor of coffee, of ice cream, of all sorts of retail treats. Borders Books had an Ann Arbor outpost only because it was born there; the rest was local.
The little street in Venice isn't that pure - there's a Pinkberry adjacent to a gelateria - but on the day I was there, the indie ice cream maker had lots more customers.
We may be in for a rebirth of the Carmel/Ann Arbor spirit, on both sides of the cash register. Scrappy people seem to be turning up everywhere, figuring out how to work even though their previous rug has been pulled out from under them. From the woman selling mini-cupcakes out of a window-sized shop in Manhattan, to the folks with the sushi truck, lots of people are finding creative ways to keep afloat; one New York restaurant even has its own food cart parked right outside its door, to offer lower-priced dishes to people who might otherwise settle for a pre-made market salad. Makes all the sense in the world: If customers aren't prepared to pop for a sit-down meal, better to sell them something than to watch them walk on by.
And customers who might stride down franchise row without buying so much as a sock are finding out that shopping at local shops has its advantages, even if some of the inventory comes from who knows where. It was hard, at first, to figure out who the proprietor was in some of those Venice shops, because no one was wearing a tiny mike with which they could talk to the storeroom or standing behind a multiple-station check-out counter. It was much more old-school than that; it was about as much fun as spending money can be these days.
It is not a trend without consequence, as the warring food-truck drivers in midtown Manhattan have learned; more new food trucks plus a finite number of attractive parking spots yields turf wars that make the old battles between brick-and-mortar businesses and mobile retailers seem like a gentlemen's disagreement. As storefronts sit empty, the economy spills onto the street and forces us to confront the question of who has priority, a long-time purveyor of halal food with questionable personal and professional documentation, or a guy who lost his six-figure job and wants to sell gourmet desserts on the same block as the halal cart. And going into business for yourself is hardly a global solution, not when some people have trouble paying their utility bills.
But this is not a post about logistics, or zoning, or the history of black-market mobile food permits, or national strategy. This is a small nod to people who see life as a crossword puzzle to be solved: You look for clues to the new order, learn the vocabulary of the new environment, and figure out how to fill in all the blanks.

Support HuffPost
A No-B.S. Guide To Life
Related
Popular in the Community