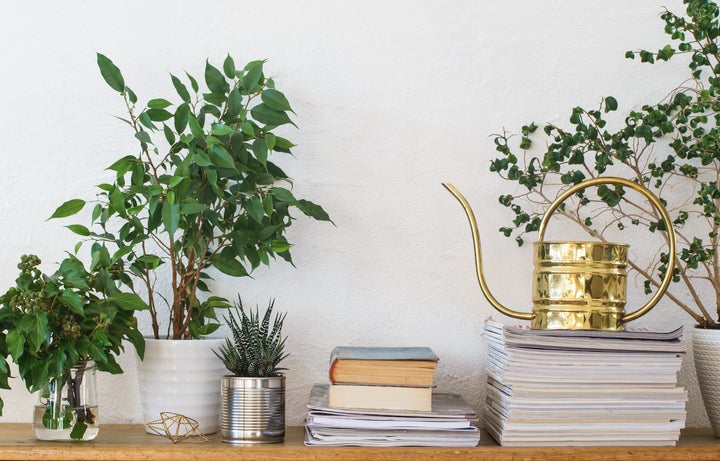 What do all of the happiest-looking homes have in common? Greenery, and lots of it.
That's because greenery, and nature in general, makes us feel happier, calmer, more productive and more relaxed. There's even a hashtag (#plantsmakepeoplehappy) that commemorates the phenomenon, and at 376,000 posts, it's still going strong.
We surround ourselves with plants during many of life's biggest moments, like weddings and funerals, and even give them to our S.O. to show them we care. It's no surprise that public parks and community gardens are often considered sacred spaces. But what about our homes?
From tension rods and coat hooks, to water plants and shower vines, below are 10 of our favorite hacks for adding greenery to your small space:
HuffPost may receive a share from purchases made via links on this page.