Contrary to what you might have heard, you can make a small space feel big-time festive for the holidays. While you may not be able to squeeze a 6-foot tree into your living room or drape garland down a grand staircase, there are still ways to infuse holiday cheer into your humble abode.
The trick is to do more with less. This approach will save time, money, space and, most importantly, your sanity. Below, you'll find a few tricks for decking out your petite pad with the appropriate holiday digs.
Skip the traditional tree.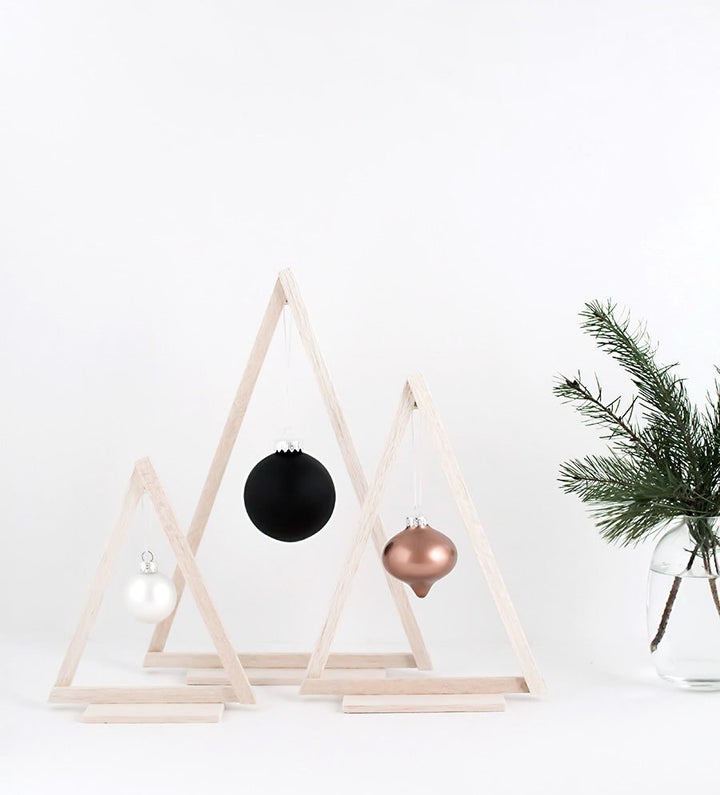 Instead of going all out with a sprawling evergreen, opt for small-space friendly miniature. Whether it's an artificial tree or a DIY alternative, like the one pictured above from Homey Oh My, you'll get the same effect without sacrificing a lot of room in your home.
Don't discount the details.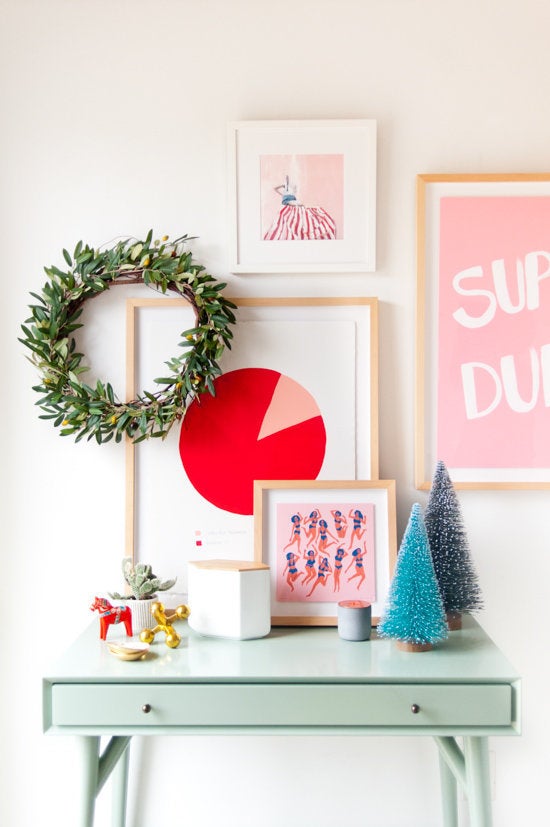 With little spaces, subtle decorations make the real statement. Take a cue from Paper & Stitch and choose holiday accents that enhance what you already have. Decorations don't have to steal the show to be stunning. Add a small wreath to your gallery wall, throw some holiday pillows on your couch or decorate your wall with a Christmas scene.
It's all about atmosphere.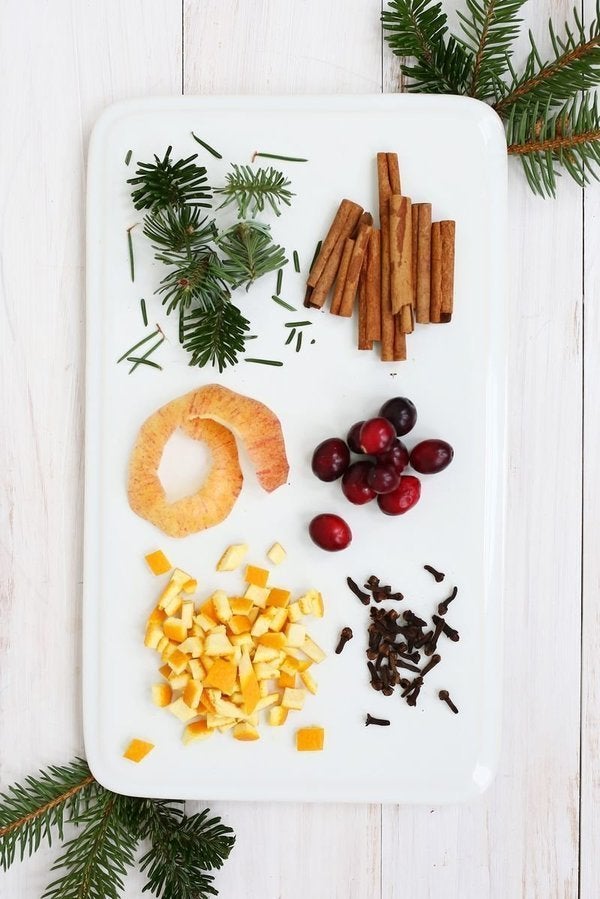 The holidays are all about creating a warm, cozy and inviting atmosphere. What better way to set the mood than wintery scents? Candles are excellent ways to add holiday cheer to small spaces, like your coffee table or windowsill. They're also visually stunning, and can be styled in a number of ways to look more festive. Running really low on room? A stove simmer will give you the same fragrant effect without taking up more space on your tabletops.
Get creative with wreath placement.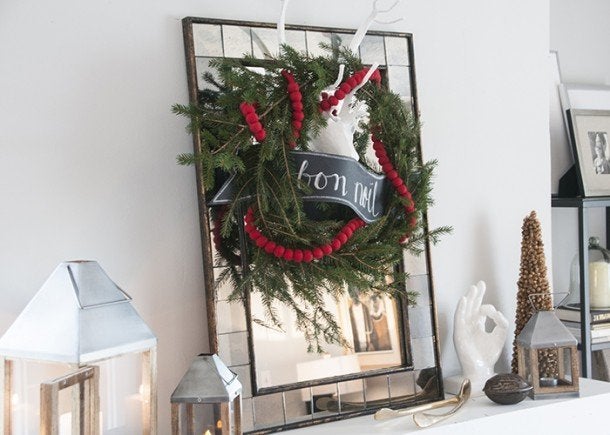 If you want to hang a wreath, but are lacking adequate wall space, attach it to a mirror, as demonstrated by Earnest Home Co., or a window. The layered look won't take up any extra room, and creates a polished effect that's sure to impress all of your holiday guests.
Clunky garland is not your friend.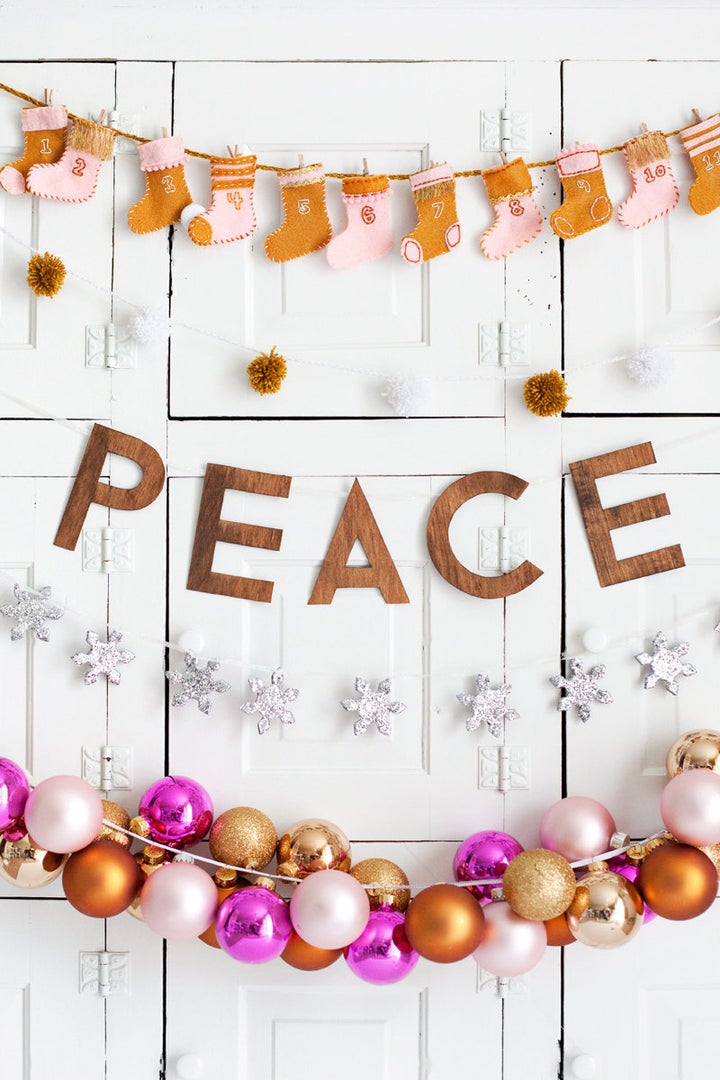 Classic evergreen garland can easily overpower any tiny space. DIY alternatives on a small scale are just as fun and even easier to clean-up come time to store your decor for next year. Try making your own using the tutorial by A Beautiful Mess, and give your home a special personal touch this year.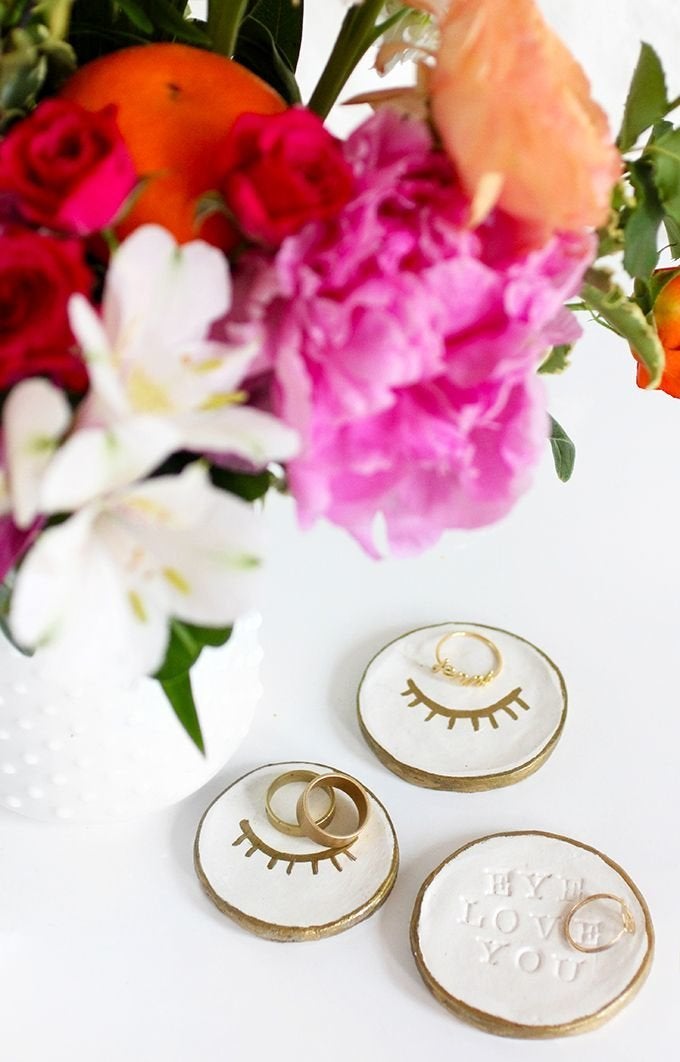 8 Holiday DIY Gifts Your Friends Will Actually Want