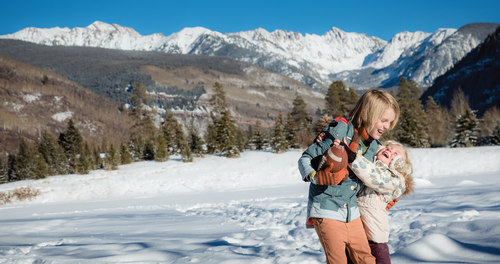 Kathryn Wiley is the mother of six who not just believes in giving back, but lives her ideals. As the CEO of childrenswear brand Rockin' Baby, she operates with a spirit of giving - Mother-to-Mother, Child-to-Child. For every item sold, Rockin' Baby donates one to a mother or child in need somewhere in the world. Besides operating according to her believes professionally, Katherine also teaches her children to give back.
Kathryn has worked hard instill this spirit of giving in her own children. This summer she bought a used school bus, converted it into a functional R.V., and with her husband and six children in tow, drove it from Richmond, Virginia to Portland, Oregon and back. Along the way, the family donated items of Rockin' Baby clothing and baby carriers to families in need at homeless shelters, domestic violence shelters, and to the victims of the ravaging floods in West Virginia.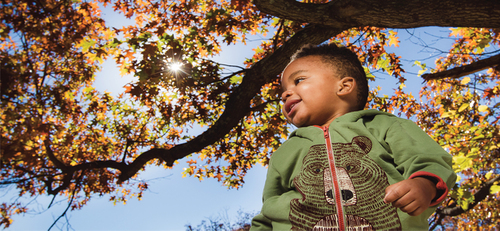 Katheryn is raising her children to believe that giving comes from the gut and lives in their hearts. One doesn't give because you have a lot and others don't - one gives because it's the right thing to do. Through their trip this summer, and other acts they have done as a family, Katheryn's family has developed an innate sense of social compassion. By doing this, she seeks to instill empathy and compassion can become integral parts of their personalities.
When Kathryn's family visited people during their cross-country adventure, they talked as a family about who they were about to meet, their situations, how they ended up where they were, and how it must feel to be without a sense of 'home.' The kids asked questions, and as Kathryn and her husband and I doled out bite-sized pieces of information, they were amazed at how inquisitive the kids became and how much more they wanted to know. If a subject was too uncomfortable or beyond their understanding, they left it aside to be discussed at a later date.
When Kathryn and her children arrived at a shelter, the children amazed her with their compassion and charity. They knew that the children that they met were essentially just like they were - anxious for purpose and a sense of belonging. They talked to them like any other child, just two kids chatting over a swingset. Kathryn's children knew that their acts of giving didn't come from entitlement, but rather from a place of goodness. The families they visited had a need, and they could fill it. Their spirit of giving came from the gut.
So how do you instill this spirit in your own child? Here are some things that have helped Kathryn in her journey:
• Walk the Walk. If we, as parents, are genuine in our giving, it will be passed along to our children. They know when we're faking it.
• Be intentional in your giving. There is no "best time" or "best thing" to give. It should be a part of your daily life. You should "do unto others" as an act of second nature.
• It's not about the act. It feels good to give. There is some satisfaction in helping others. But your personal feelings and pleasures aren't the point. It isn't the size of your gift or the amount of time spent. It's all about helping others.
• Create a 'Lifestyle of Giving. Start at home. When you wake up each morning and pass each other in the hall and kitchen, hug each other, say good morning, and listen to each other with genuine intent. Think of others first.
• Eliminate the sense of entitlement. Even if your family has been fortunate, create traditions that eliminate a sense of entitlement. In Kathryn's family, a tradition is for us to make Christmas gifts for each
The children think of what they want to make for each sibling, and Kathryn helps them create their hand-made gift. This certainly takes a lot of time and energy from the parents, but when the family unwraps gifts on Christmas Eve, they realize that it isn't about the thing or the size of the gift but think: "My sibling thought of me and made this."
With some small steps, everyone can help teach their children to be compassionate and give back.