Fall is here, and that means one thing: put down your pumpkin spice latte and pack your suitcase. 'Tis the season for Oktoberfest, and you don't have to go all the way to Germany to get your accordion-fueled groove on—or fight massive crowds in big-city celebrations (no offense, Chicago).
Here in the U.S., our rich immigrant culture means that there are pockets of German heritage scattered in some very unexpected places, from Texas Hill Country to the San Bernardino Mountains. Many have been celebrating Oktoberfest for decades—long before beer festivals became a major tourist draw in larger cities.
And since I love good beer but don't particularly love sipping it in the midst of a massive crowd, I've compiled my own personal bucket list of small-town Oktoberfests well worth a weekend getaway. Prost!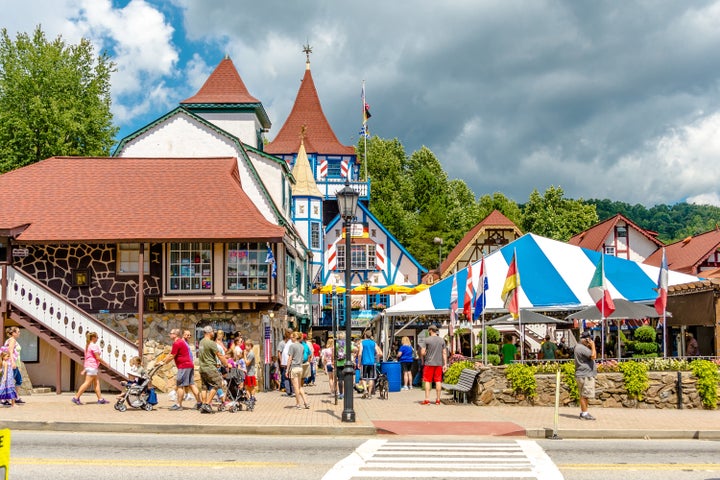 Fredericksburg, tucked away in Texas Hill Country about 100 miles from Austin, is the real deal when it comes to German roots—it was founded by German settlers, and still counts over a thousand residents who speak the "Texas German" dialect at home. This German pride comes out in full-force to dance, drink, and dine for its epic Oktoberfest weekend, from Friday's "Oktubafest" to Saturday's Hauptstrasse Chicken Dance. The beer list offers dozens of German staples and domestic seasonal brews, but emphasizes Texas beers—including locally beloved Pedernales Brewing Company's take on a traditional Oktoberfest brew.
When & Where: September 30, October 1 & 2, 2016, downtown Fredericksburg, TX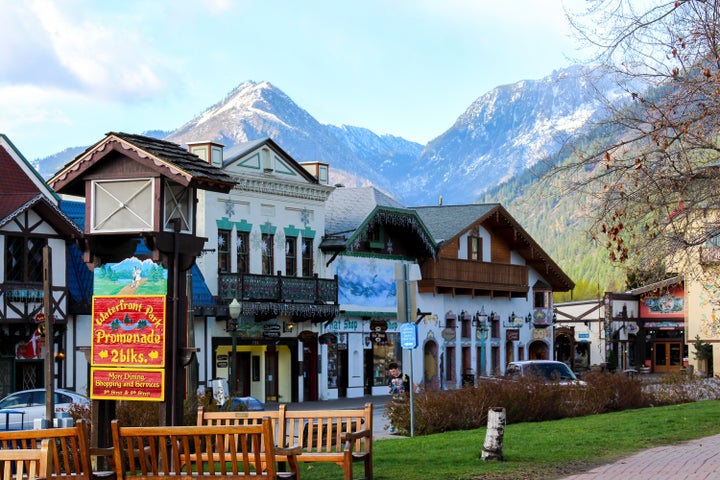 Leavenworth may not be quite as authentically German as some of the other towns on the list, but the residents are certainly committed to their town's distinctive Alpine vibe: city ordinances ensure that all buildings fit perfectly into the carefully curated fairytale village tucked in the mountains about two hours east of Seattle. It really is the ideal backdrop for three weekends' worth of Oktoberfest, which kicks off every Saturday with a ceremonial keg tap. Leavenworth's Oktoberfest even includes an annual marathon, which makes for some truly guilt-free imbibing later in the day. To be honest, this festival's main appeal is found in its charming backdrop rather than a can't-miss taplist or authentic German food—but the views are lovely, the spirit is lively, and if there's a more picturesque Oktoberfest in the U.S., I want to know about it!
When & Where: 9/30-10/1, 10/7-10/8 and 10/14-10/15; Leavenworth, WA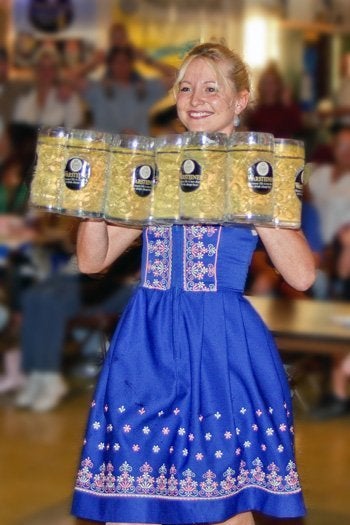 Big Bear's Oktoberfest has its own authentic immigrant roots—they're just a little more recent. In 1971, a newly relocated German couple celebrated their first year as hotel owners by hosting an Oktoberfest, complete with German home cooking and kegs of German beer. The locals loved it, and Oktoberfest stuck around! These days, the traditional food, drink, and dancing is supplemented with colorful contests—such as log-sawing and beer-stein-carrying — and dozens of vendor booths. The beer list definitely favors traditional German brews, with the notable exception of the Shock Top Biergarten, but the food is rumored to be some of the best Oktoberfest fare on the West Coast...likely because that same German couple still oversees much of the menu! It's also one of the longest-running festivals, stretching over nearly two months, meaning it should be much easier to reserve lodging and avoid dense crowds!
When & Where: Weekends from September 10th - October 29th, Big Bear Lake, CA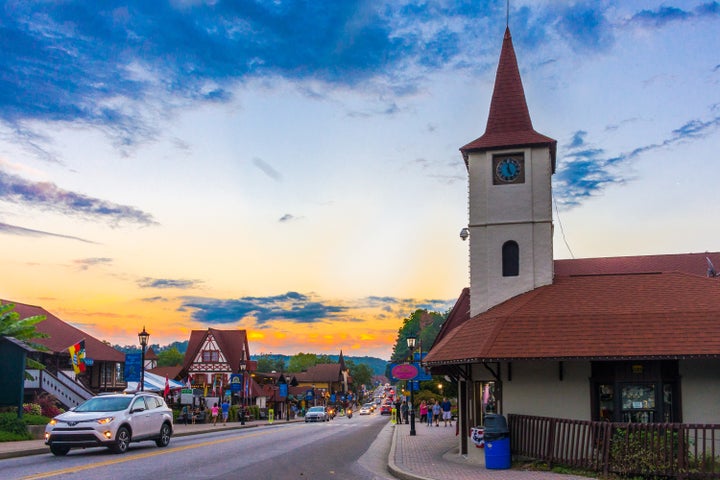 Helen may be the East Coast's counterpoint to Leavenworth: a loving recreation of an Alpine village, nestled in the North Georgia stretch of the Blue Ridge Mountains. Only Helen, unlike evergreen-surrounded Leavenworth, offers amazing fall foliage that is conveniently at its peak during the town's extensive Oktoberfest. Now in its 46th year, the Helen Festhalle is the heart of Oktoberfest on Thursday-Sunday from early September through October 30. The spirit of the festival takes over the whole town — so rather than simply hanging out in the official event hall, visitors can get out to explore the local beer gardens, a fried cheese cafe (yes, really!), and the excellent Bodensee Restaurant.
When & Where: Weekends and selected weekdays from September 8th - October 30th, Helen, GA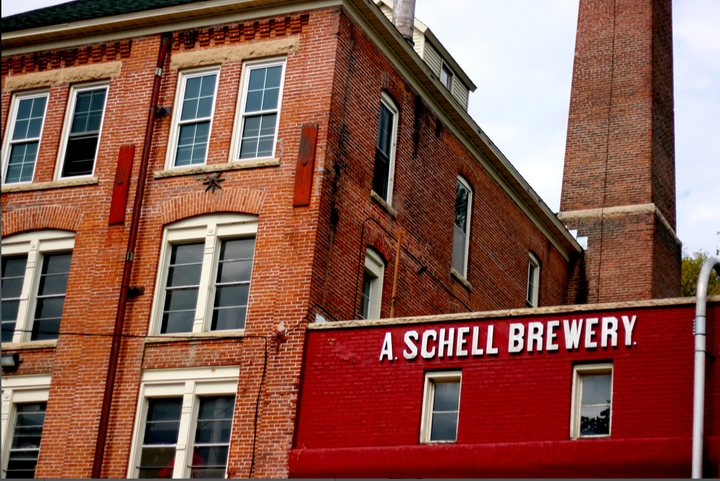 New Ulm has the kind of Oktoberfest with something for everyone—but not in a watered-down way. This small Minnesota town's festival is spread across four separate sites, and includes a grape-stomping at a winery, tours of historic sites, and the usual suspects like dirndl-clad servers and lively German music. But what really makes New Ulm's Oktoberfest stand out is the local brewery, Schell's. One of New Ulm's four official Oktoberfest sites, Schell's was founded by a German immigrant in 1856, and continues to specialize in German-style beers—winning multiple national awards since the mid-2000s. Oh, and they also have a house band, Schell's Hobo Band, founded in 1948. Beer geeks, I'll see you in New Ulm!
Popular in the Community