While millions of urban Women's March demonstrators showed there's strength in numbers on Saturday, small-town America proved there's also strength in taking a stand no matter how many people are by your side.
Sister marches to the Women's March on Washington sprung up in every nook and cranny across the U.S. this weekend, even in cities home to fewer than 10,000 people. In some of those tiny towns, local residents estimate around half its citizens marched.
Two professors, the University of Connecticut's Jeremy Pressman and the University of Denver's Erica Chenoweth, have been collecting data on Saturday's marches and so far have counted more than 500 gatherings across the country.
Singer-songwriter Carole King held down the fort in Stanley, Idaho, which has a population of around 60 people. She tweeted that half the town joined in its Women's March.
As many as 700 marchers gathered in Carbondale, Colorado, a town of about 6,500 people, and formed a mile-long line of people.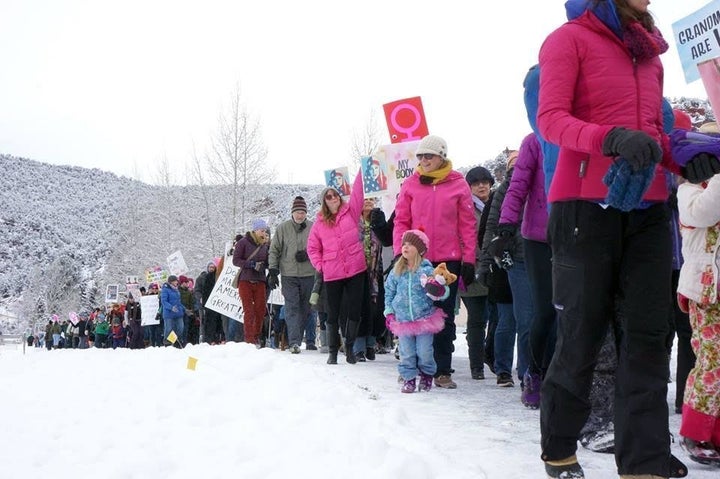 Olympic skier Gus Kenworthy said his hometown of Telluride, Colorado, saw about half its 2,300-person town come out to march.
In Twisp, Washington (population: 940), Pressman and Chenoweth documented about 800 marchers.
In Longville, Minnesota, a town of about 150 people, retired librarian Michelle Barton prepared for a solo march.
"My hope was that some people might join me," she told Minnesota Public Radio. "I have a very active imagination, so my worst-case scenario was people driving by and taking potshots at me."
Instead, more than 60 others joined her.
Ten people came together in Adak, Alaska, a town of about 326.
In Kodiak, Alaska, a town of about 6,400 people, local residents say 320 marchers rallied in the snow.
In Alpine, Texas (population: 6,000), nearly 100 Women's March demonstrators hiked up a hill, a reporter tweeted.
In Avalon, California, a city of around 3,800 people on Catalina Island, 44 marchers assembled.
Around 2,000 marchers congregated in Doylestown, Pennsylvania, which has a population of 8,300.
Moab, Utah, a town of around 5,100 people, witnessed around 200 marchers.
In Saxapahaw, North Carolina, home to about 1,600 people, around 80 marchers assembled.
In Sitka, Alaska, which is home to just over 9,000 people, Pressman and Chenoweth documented around 700 marchers.
And in Black Mountain, North Carolina, home to just over 8,000 people, more than 600 showed up to march, resident Kris Kramer told The Huffington Post.
Related
Before You Go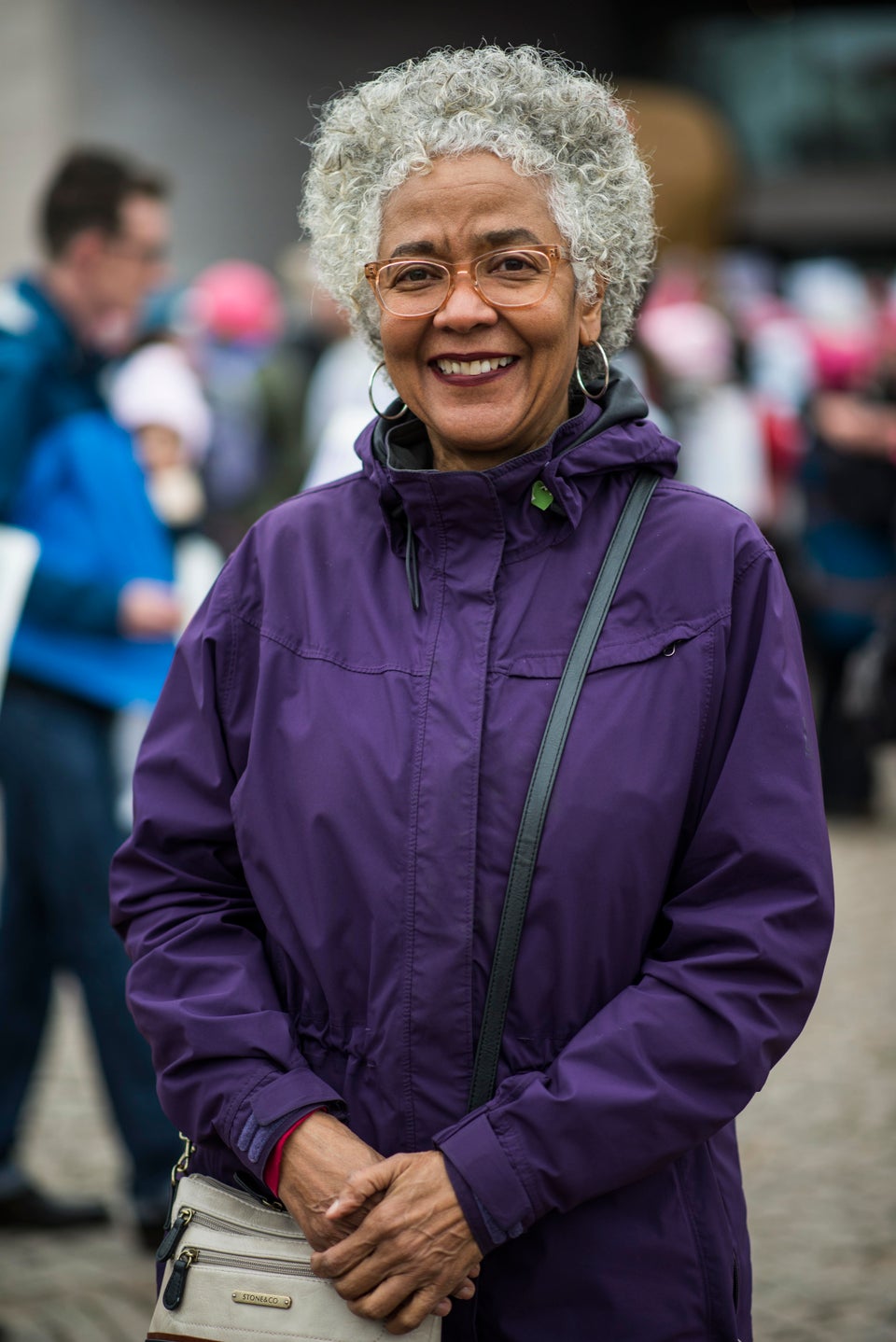 Portraits Of Women From The March On Washington
Popular in the Community