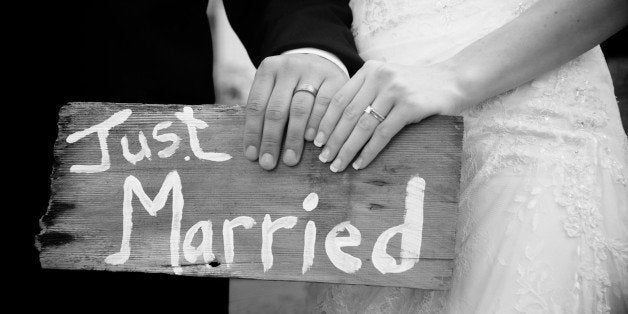 The rules of wedding etiquette are constantly changing, making it difficult for modern brides, grooms and guests to find up-to-date and correct information. That's why we launched #MannersMondays, a series in which we ask our followers on Twitter and Facebook to submit their most burning etiquette-related questions. Then, with the help of our team of etiquette experts, we get you the right answers to your biggest Big Day dilemmas. Check out this week's question below!
"Help! I am having a micro wedding -- it will just be my fiancé, myself, our children, a photographer and the officiant. This is due to several factors, including the fact that we live a $1,700 flight away from most of our guests. We would like to find a way to include loved ones not attending without being rude and also alleviating the pressure of receiving an invitation that will only be RSVPed 'no.' Any thoughts or ideas would be wonderful." - Ceilidh via Facebook
Anna Post -- great-great-granddaughter of etiquette guru Emily Post and author of Emily Post's Wedding Etiquette -- is here to help us answer this week's question. Find out what she had to say below:
When you know most guests won't be able to attend your wedding due to distance, a short timeline or cost, it's best to send invitations only to those who are closest to you. Your parents, siblings and best friends will likely want to feel included even if they can't attend, and perhaps will save the invitation as a keepsake. Since you anticipate guests won't be able to make the trip, skip sending an invitation to anyone beyond your nearest and dearest, as it comes with the obligation to send a gift whether or not the invitee attends the wedding. You can always verbally tell close friends and family who are invited and unable to attend, "Please, no gifts," if you are concerned they will misunderstand the point of the invitation. That said, if there is a chance that any of your guests might be able to attend, invite away and let them choose for themselves. You might be surprised!

There are other ways to include friends and family at your wedding. You could set up a video feed, or ask the photographer to post photos in real time (if possible). Even a short video call right before or after the ceremony can help you feel connected to loved ones far away on the big day. After the wedding, announcements can be sent to anyone you wish. But don't be offended if no one sends a gift after receiving the announcement -- they aren't expected.

You could also plan -- or someone else could host for you -- a second (or belated) reception. This can happen when you next go home for a visit, for example. A second reception can look just like a first -- there is no size limit on guests, and you can send invitations, wear your wedding dress, have a receiving line and first dances, toasts, a meal and cut a wedding cake. You can also carry a bouquet and do a bouquet toss, as well as have a send-off. As with wedding announcements, there isn't an expectation that invitees will send or bring a wedding present, though many may choose to.
You can submit your wedding etiquette questions via Facebook or tweet them to us @HuffPostWedding with the hashtag #MannersMondays.
Before You Go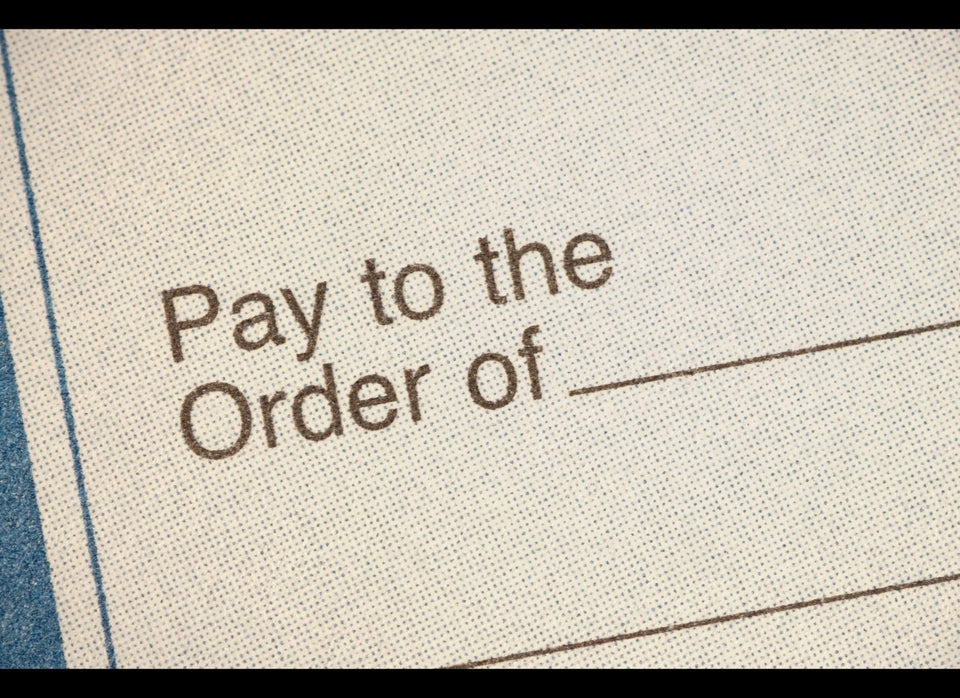 Wedding Etiquette Rules You Can Break