 Wedding season is upon us, and as this year's crop of engaged couples prepare to say their "I Dos," many are planning to take their vows in small, intimate ceremonies rather than large, traditional affairs. According to wedding planners, increasing numbers of couples are opting for fewer guests and attendants -- sometimes forgoing bridal parties altogether -- to avoid the stress (and cost) of a big wedding with many bridesmaids and groomsmen.
"[With a big ceremony], there are a million stressors financially, and then you're trying to make everyone happy when you're picking out your bridesmaids," wedding planner Summer McLane told The Huffington Post. "You end up having a lot of people in your bridal party out of a feeling of obligation, and that's unnecessary."
In an article posted on The Today Show's website last week, features editor Rina Raphael asked wedding experts whether the growth of small, no-frills wedding ceremonies spelled the "death of the wedding party" -- and found that for some couples, taking a less traditional (and more budget-friendly) approach to their wedding means eliminating even the maid of honor and best man.
"Less people means less stress," wedding photographer Shannon Collins told Raphael. "The cost of being a bridesmaid or groomsman quickly adds up...[instead] couples are including their friends in ways that are both meaningful and budget-friendly."
What are some of those special ways to include important people? McLane recommends inviting close friends to wear a special accessory or recite a speech or poem during the ceremony so that they feel included, without all the stress or coordinating dresses, pre-wedding activities and other traditional obligations of bridal parties.
"Having a small bridal party doesn't mean that you don't have friends and it doesn't mean you won't have fun," McLane said. "It's definitely a lot less stress."
Some couple have chosen to forgo the bridal party because of the pressure of singling out their "best" friends, when there are many people that they've become close with over the years. HuffPost Weddings blogger Keltie Coleen explained that this was a major factor in her decision not to have any bridesmaids at her small, backyard ceremony.
"When it came time to pick a bridal party, [my husband and I] quickly realized that we simply couldn't decide where best friends ended and where less-than-best friends began..." she wrote in a recent blog post. "I really like my friends, and I want them to be able to dance with whoever they want, to wear whatever they want and to truly enjoy the party that we are so excited to be planning."
But even planning small ceremonies can cause stress for couples. Check out the slideshow below for advice from some of our best bloggers, then tell us: Would you ever get married without a bridal party to save money and stress? Or do you think the bridal party is an integral part of a wedding? Share your thoughts in the comments.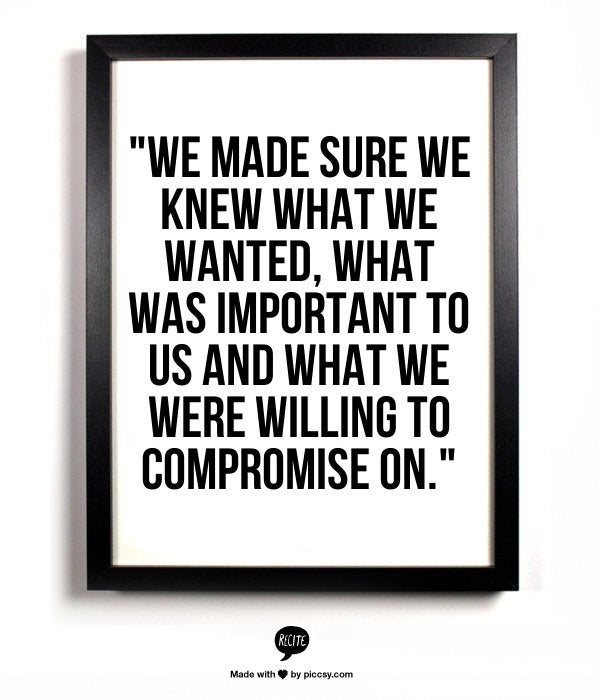 6 Ways To De-Stress While Planning Your Wedding