Nicola Rendell sprang onto the romance scene this year with a fresh, funny and intelligent voice that immediately captured the attention of romance readers. Her debut novel, Professed, is the story of determined Yale student Naomi Costa and her professor Benjamin Beck. Confessed, is the story of Naomi's wealthy heiress roommate Lucy on the lam with bad boy Vince Russo. her third novel, Hail Mary, which releases this week, is a highly anticipated sports romance, full of humor, football, and sex.
MW: So, you've been a writer for a while and you only recently switched to writing romance. I think I speak for all romance readers when I say, thank God you did and we're lucky to have you in our genre. What drew you to romance in the first place and how does it feel to be part of this community? How do you think the romance community differs from other genre communities?
NR: I was drawn to romance by the elegance of the love story arc. Romance has a different trajectory than thrillers, and I found the allure of two characters in love with one another to be irresistible. I am just so honored that you and other readers enjoy my style and my approach so much. The romance community is remarkable; it is welcoming, vibrant, and incredibly supportive. I think that in many ways it is the most active literary community, and that is certainly reflected in its overall market share. The desire for love stories seems never ending; I don't think any other genre can say that.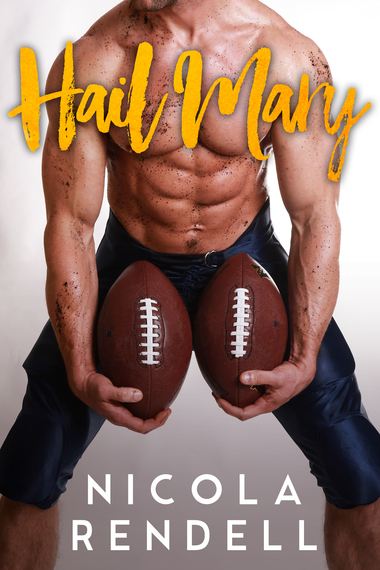 MW: I know you won't tell me if you're a Yale alum or if you teach at Yale, but you admit that you live in New England--what's that like?
NR: I grew up in the high desert in New Mexico, and then spent some time in the Midwest. Coming out east was a bit of a change, but it was a good one. We live in an historic colonial house and owning it has been an experience all its own. I like New Englanders very much; in some ways they remind me of New Mexicans. They have a strong sense of individuality but also community. I was worried they might be unfriendly--they have that reputation--but they most certainly are not. They're quirky and savvy, two things that I always aspire to be.
MW: Who are some of your favorite romance writers? What about romance sub-genres, which ones do you read and why?
NR: I really try to read as widely as possible both inside and outside the romance genre. I am a huge fan of Alice Clayton. Sometimes my tastes tend to veer even smuttier; I like quick and dirty reads like Alexa Riley and Dani Wyatt. There are also so many remarkable authors that have become friends, and I am always honored to read and support their work. As for sub-genres, I love historical romance. I enjoy historical fiction in general, as it provides an escape from the everyday for me that is really satisfying.
MW: Talk to me about Professed and Confessed. They share similar characters but work as standalone novels too, had you already started to imagine the storyline for Confessed while you were writing Professed.
NR: It was Lucy's personality that gave me the idea for Confessed; I found her such a delight and I just wasn't ready to say goodbye when Professed ended. In Confessed, I wanted to put her face-to-face with her polar opposite, and of course for an heiress from Greenwich that meant a dirty-talking ex-con with nothing to lose. Enter Vince Russo. Standalones are definitely my wheelhouse though, and at the moment I have no plans to write a series or sequels. I love the spark of a fresh encounter so very much.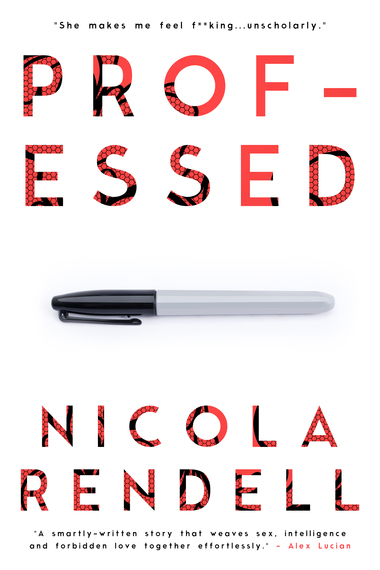 MW: Were you at all apprehensive about writing a student/teacher romance? Do you have any favorite novels or archetypes that informed your approach?
NR: No, I wasn't apprehensive, actually! I think it's a pretty classic trope and one that I enjoy because of both the power dynamic and the forbidden love. Dark Notes by Pam Goodwin, Loving Mr. Daniels by Brittainy Cherry, and Tempting by Alex Lucian helped me to understand the mechanics of how a student/teacher romance should flow. The humor just came naturally--it's something that I have to use as I write. Anaïs Nin has been my biggest influence in the way I write about sex. She was the master of integrating something unexpected into a love scene, and she never ever shied away from being very explicit. I want to get a hoodie printed up that says, "Just Say No To Euphemisms."
MW: Hail Mary releases this week and the novel is a bit of a departure from the first two. What inspired you to go in a new direction?
NR: It is a departure in that it is a sports romance, yes, but in terms of the romance itself it is still very much me. The hero is a very softhearted alpha, and the heroine a very feisty switch. That is a similar pairing as I've used in past books. What is a bit different in this one is the sex, as I think I push the envelope even further in this book than in my prior works. I am hearing from bloggers that the love scenes in Hail Mary are quadruple-x, which I find to be pretty delightful! They also keep sending me gifs of women pointing fans up their skirts.
MW: Do you have any hidden talents that your readers would be surprised to learn about?
NR: Strangely, I am pretty good with electrical wiring and plumbing. I have always loved making and fixing things. Home improvement in general is something I really enjoy and have had a bit of luck doing. (I rewired all our light fixtures and our house hasn't gone up in flames yet, which seems to me an overall victory!) I also speak Spanish fluently; it was my second language growing up and it remains a big part of my life. It wasn't my home language, but it was my social language, and so it has a very special place in my heart.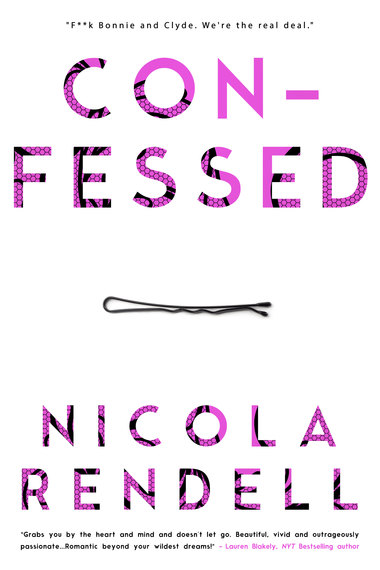 MW: Can you remember the first romance novel you ever read?
NR: The Invisible Circus by Jennifer Egan was the first book I hid from my mom behind a different dust jacket. Before that, I think The Secret Garden by Frances Hodgson Burnett was the very, very first book I ever read with a hint of romance. I still adore both those books.
MW: You like to cook. Tell me about the last meal you cooked (that wasn't Thanksgiving).
NR: I made chicken piccata over fettuccini. There is an amazing recipe in The Gourmet Cookbook. I leave out the lemon slices, increase the lemon juice, and go heavy on the capers and butter.
MW: What's next for you? Do you have any new work coming that you can tell us about?
NR: I have another novel slated for April that is a secret at the moment. I keep my new ideas close to my chest until they're pretty well formed. I will always write funny books with an HEA and a lot of sex and love. After April, I will have quarterly releases until readers have had enough of me. I am crossing my fingers that never happens.
Calling all HuffPost superfans!
Sign up for membership to become a founding member and help shape HuffPost's next chapter