We all know there are things we should be doing to better care for our hair. A new "smart brush" from Loreal's Kérastase brand claims it can tell users exactly what those things are ― and track resulting improvements in hair health.
The Kérastese Hair Coach powered by Withings is "the world's first-ever smart brush," according to a press release. It features "advanced sensors" that will "score the quality of hair and monitor the effect of different hair routines."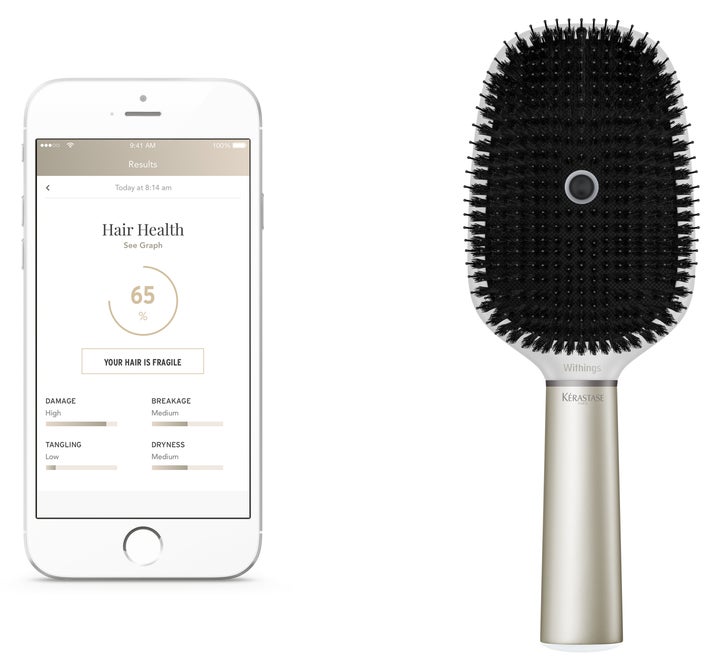 The brush, which runs on batteries, also boasts a corresponding smartphone app though which users can gain insight into the efficacy of their hair care routine. It also recommends products that work best with their specific hair type. ("Naturally, these are Kerastase products," The Verge reports.)
How does a brush determine all this, based solely on how you brush? According to the brand, the sensors work alongside an accelerometer, a gyroscope, and a microphone that help identify brushing patterns, including "force and rhythm." The brush can even tell if you're using it on wet or dry hair and can reportedly measure damage to the hair cuticle, spitting out a daily "breakage score."
Short of brushing your hair for you, this thing apparently does it all.
No exact price has been given, but the smart brush will retail for "under $200" online and in Kérastese hair salons starting mid-2017. We'll be over here non-smartly brushing our hair until then.