We're living during a migratory moment in human history. More and more people are leaving the suburbs and rural communities to make cities their home. The estimated rise in the number of city dwellers is sizeable: Sixty-six percent of the world's population is expected to live in urban environments -- cities and megacities -- by 2050, up from the 54 percent we're at today, according to a 2014 UN report.
In preparation for the influx, governments are tapping into technological innovations to improve cities' infrastructure and services. These new, smart cities are changing the way we think about urban planning, energy, transportation and even waste management, oftentimes using something so transformational it's become everyday: mobile technology.
To highlight the incredible impact these innovations are having on city life, we've partnered with Qualcomm to bring you a list of several of the most groundbreaking initiatives recently launched around the country.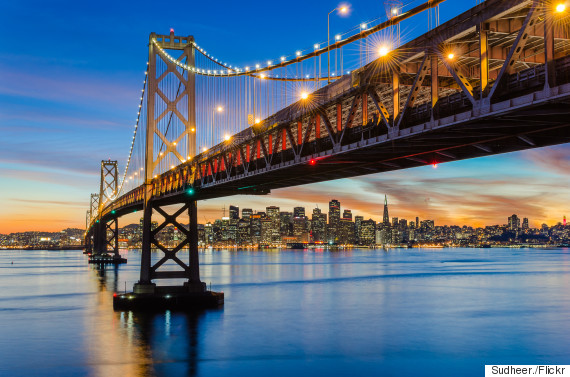 San Francisco: Making Parking Easier
With more people moving to cities, there will be more people behind the wheel trying to get from point A to point B. The amount of traffic congestion and CO2 emissions created as these people search for parking is astonishing. In a recent study of traffic in downtown Los Angeles, people cruising for a parking spot [PDF] wasted 47,000 gallons of gas and produced 730 tons of CO2 in one year. Improvements in parking management will reduce carbon emissions and give cities the ability to boost city revenue by regulating parking space pricing.
San Francisco's SFpark offers a solution that combines state-of-the-art parking technology with flexible pricing. SFpark manages city garages and metered parking, with the goal of having one parking space available per block to avoid having drivers circling the block (which causes a third of city traffic, according to the company). Wireless parking sensors emit real-time alerts about metered parking availability via text, SFpark's smartphone app, and on its website, letting people make more informed choices about whether to drive or take alternate transportation. And as another parking option, garage prices can fluctuate based on availability.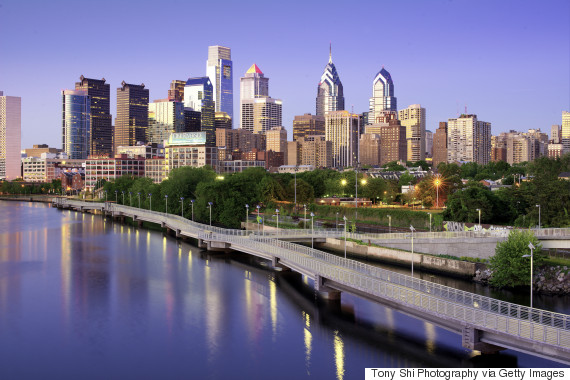 Philadelphia: Improving Waste Management
America has a major waste problem: We generated 254.1 million tons of garbage in 2013 (the most recent year for which data was available), up from 208.3 million tons in 1990, according to the EPA. In response, smart waste-management solutions are popping up around the world to help reduce and recycle the massive amount of trash we generate.
Bigbelly, a smart waste-and-recycling company based in Needham, Massachusetts, replaces traditional trashcans with solar-powered trash and recycling stations. Each station is equipped with a sensor inside. When trash reaches the level where the sensor is placed, the Bigbelly bin turns into a compactor and creates five times more waste capacity; when it's full, it alerts the city's street departments via a wireless component inside that texts the data to a website.
Philadelphia has brought the smart trashcans to its streets and seen remarkable success. "The collections have been reduced from 17 to three collections per week," Philadelphia Streets Department spokeswoman Keisha McCarty-Skelton told NBC10 Philadelphia, saving the city $1 million in operational, fuel and truck costs. Bigbelly has also kept 23.5 tons of waste out of the city's landfills.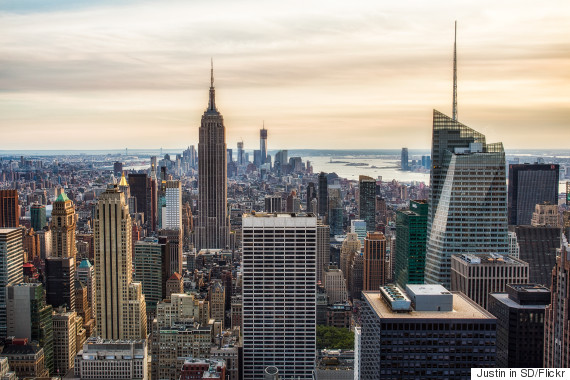 New York City: Keeping Citizens Safe
On average, 75 percent of shooting incidents aren't reported to 911 in New York City, according to Mayor Bill de Blasio. In order to reduce gun-related crimes, New York and a number of cities are using a system called ShotSpotter to help reduce gun violence. The company installs dozens (and up to hundreds) of hidden sensors in a neighborhood that are triggered by the sound of gunfire. When three sensors pick up the same sound, the location is sent through the cloud to an analysis center in Silicon Valley and checked by gunfire experts. When it's believed to be an actual gunshot, detailed information -- precise location, number of rounds, whether the shot was indoors or outdoors -- is sent to the local police department.
New York became the most recent city to implement the detection system in March. "We are rolling out cutting edge technology to make the city safer, to make our neighborhoods safer, to keep our officers safer," said Mayor Bill de Blasio, the New York Times reported. "This gunshot detection system is going to do a world of good in terms of going after the bad guys."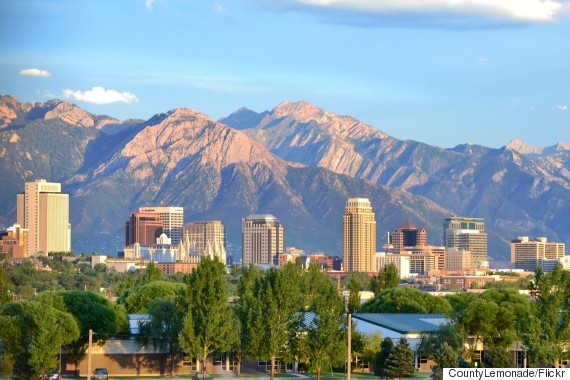 Salt Lake City: Ensuring Traffic Runs Smoothly
Knowing when traffic lights should turn red or green seems like a neat trick. For urban planners around the country, it's imperative for improving traffic flow. Historically, planners have used data compiled from sensors to create patterns that are updated every three to five years. Utah can now do it in 30 seconds, thanks to in-house software that the Utah Department of Transportation (UDOT) created.
With a mix of electromagnetic loops in the road surface, sensors and radars, UDOT collects the data it needs to manage congestion, by lengthening green-light time during off-peak traffic hours, for example. UDOT receives fewer complaints from drivers.
"It's apparent to everybody that we can't just widen roads to meet future demands," Rob Clayton, the director of UDOT's Traffic Operations Center, told The Salt Lake Tribune. "We need to gain capacity, and this is an area that will help us improve capacity -- and service."
Qualcomm believes that we must challenge what we see today, so we can invent the technologies that will shape our tomorrow. To learn more about our Why Wait campaign, click here.

Related