South Korean researchers have developed new "smart" prosthetic skin that's as soft and elastic as human skin, and can detect temperature, humidity and even tactile sensation through built-in sensors.
Professor Dae-Hyeong Kim, of the School of Chemical and Biological Engineering at Seoul National University, announced on December 9th the development of the smart prosthetic skin by embedding stretchable microscopic sensors inside of soft silicone rubber. These sensors enable the "skin" to detect pressure, temperature, humidity and even deformation of the skin by force.
The study was published online in the international journal "Nature Communications." This stretchable prosthetic skin is equipped with thermal, humidity, pressure and strain sensors made of polyimide (PI) pellicle, ultrathin single crystalline silicon nanoribbon (SiNR) and gold nanoribbon heaters inside transparent silicone rubber.
The embedded sensors measure the pressure, temperature and humidity of any object that touches the "skin" and detect the level of stretching, while heaters mimic the temperature of a human body.
In addition, the sensors and heaters operate properly even when they are stretched by about 50 percent, opening up the possibility of a prosthetic device that requires high elasticity, such as a wrist.
When researchers applied the skin on a prosthetic hand, they confirmed that the sensors function accurately during activities that stretched the skin up to 30 percent, such as bending the wrist, making a fist and shaking hands.
In an experiment in which a subject hugging a baby doll with the prosthetic hand and a real hand, an infrared camera filming found that prosthetic hand maintained same temperature as the real hand. This indicates that the counterpart who comes in contact with the prosthesis can feel the warmth of a human body.
In addition, the researchers successfully relayed sensory signals from the prosthetic skin to a rat's brain via the peripheral nerve.
Researchers connected micro electrodes to a rat's peripheral nerve and the prosthetic skin's sensors, and when they applied pressure on the skin, the rat's electroencephalogram (EEG) indicated that electronic signal reached its brain via pressure-generated electrodes.
This suggests the possibility of sensing external stimuli through prosthetic devices made of this prosthetic skin.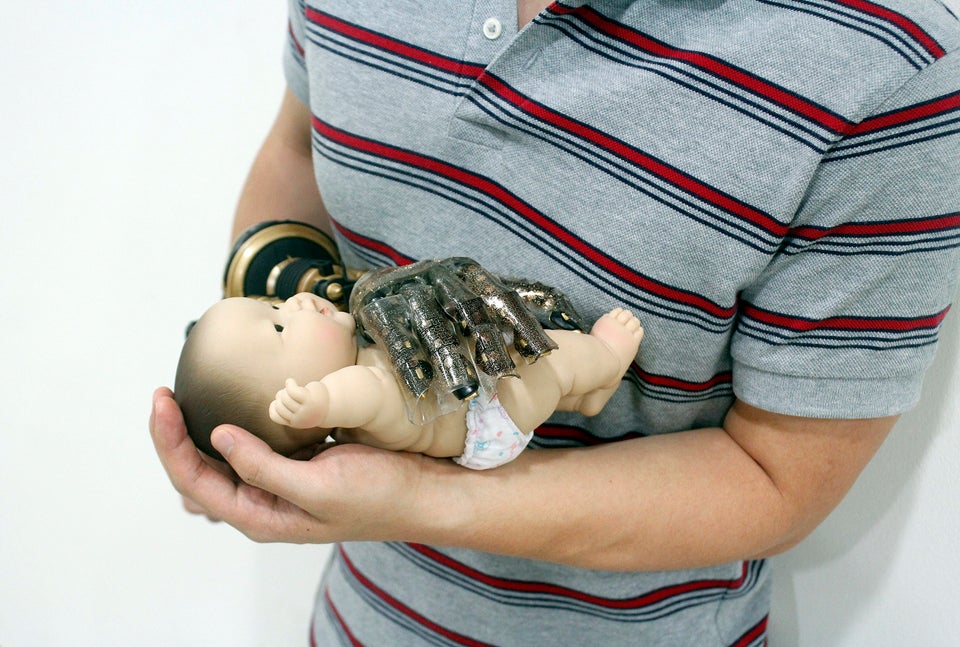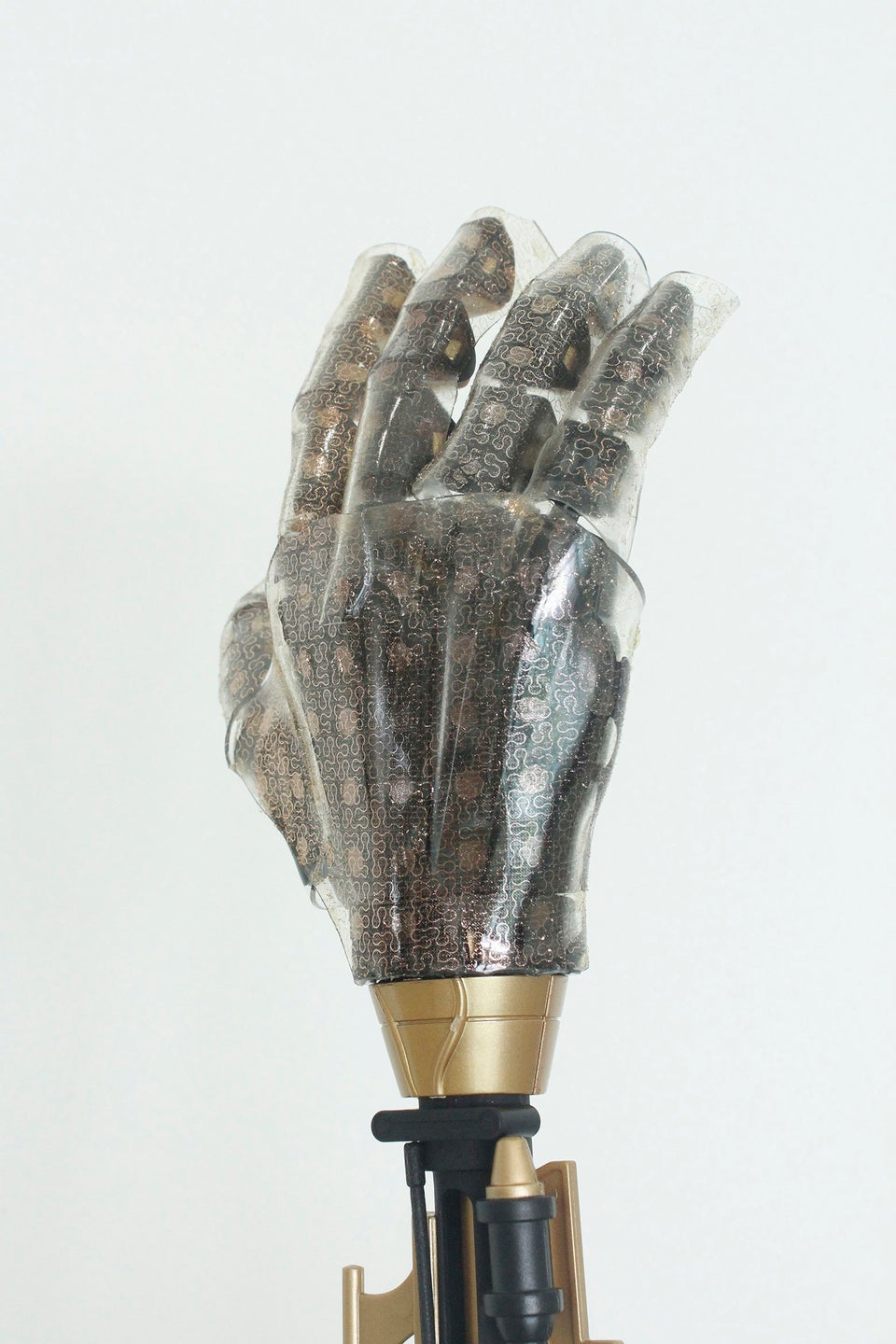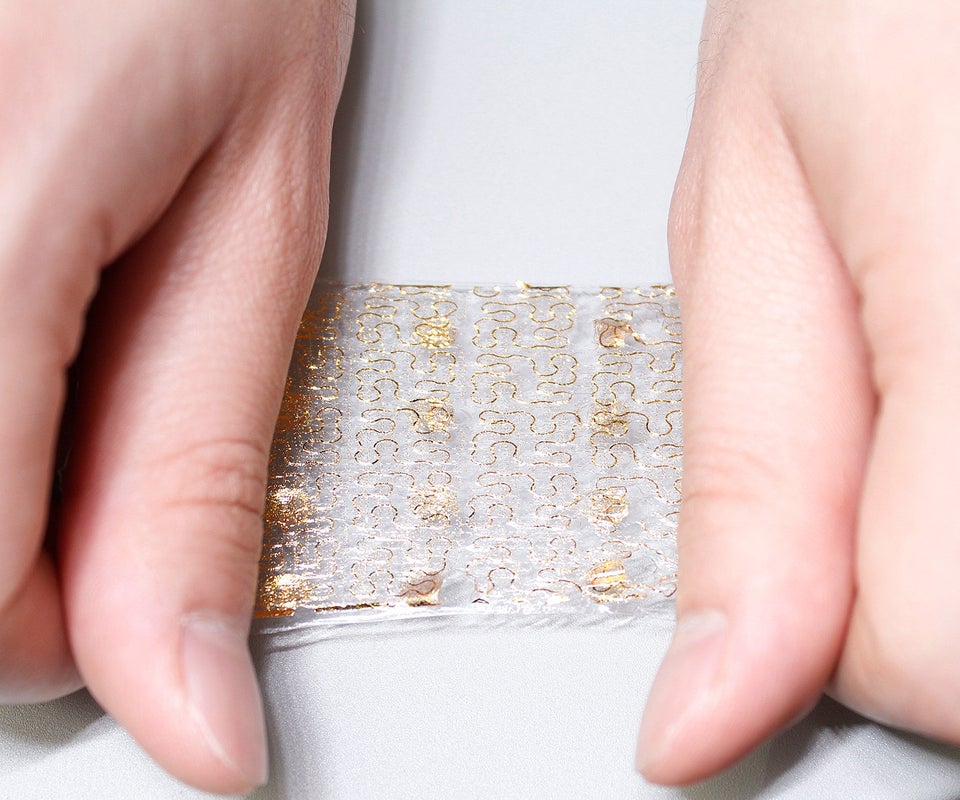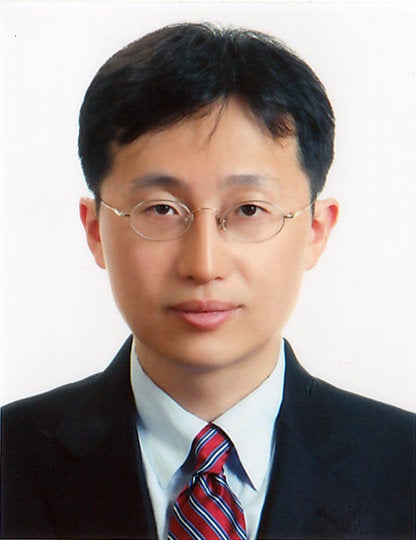 This post originally appeared on HuffPost Korea and was translated into English.