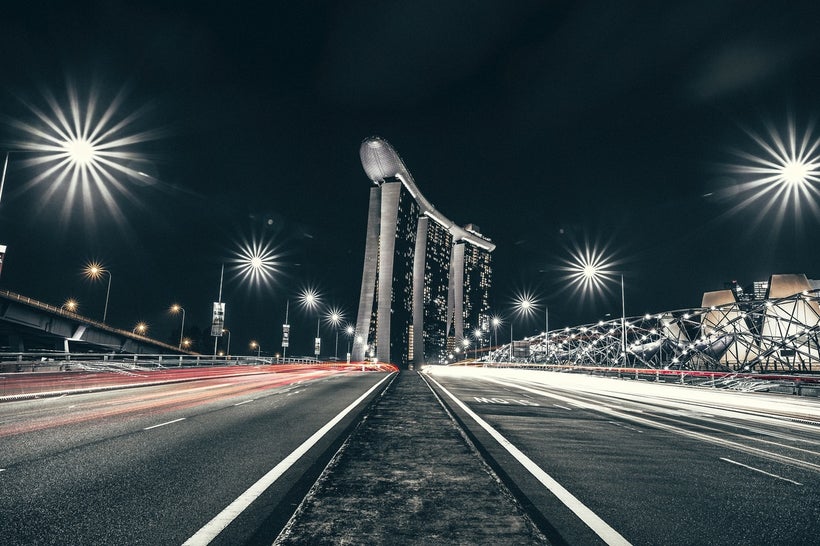 Singapore has long been considered a pioneer when it comes to implementing smart solutions and innovative technologies. Keeping up the trend, the island nation's first ever smart contract for a rental agreement was signed last month– tenant and landlord signed the agreement online in a matter of minutes!
While many new start-ups are trying to disrupt the sector, Averspace finally made this happen, thanks to its investment in the promising technologies such as blockchain and smart contracts. By simplifying real estate transactions for users in Singapore and giving them the power to market their property and perform the documentary fulfilment and transactions through the platform, not only is Averspace helping make Singapore a 'Smart Nation' but also positioning it as the 'Airbnb' of long term rentals in Singapore. This development has started an avalanche of activities in the erstwhile traditional real-estate space which is now all set to see this new technology revolutionise the industry, much like what is already happening in other countries such Australia and the UK.
Having launched Singapore's first blockchain enabled rental contracts in December 2016, the company also released a complementary feature which enables tenants to make stamp duty payments online via the app after signing their rental contracts with their landlords through the platform. Since releasing this feature in Dec 2016, the platform has already seen transactions worth over S$50k.
As easy as shopping for groceries!
Essentially, this makes the process as easy for consumers as shopping for groceries! For users who are now used to seamless transactions in other industries such as retail, these new features will feel more intuitive by settling their rental deals in the shortest possible time.
Concluding rental transactions often requires making multiple meetings and trips, as well as making your own stamp duty payments. Averspace has condensed all these features into one mobile app, saving homeowners and homeseekers time and money on rental paperwork. Additionally, the app tracks the status of your transactions and informs you of any outstanding actions to be made.
The reason for using blockchain is its reliability and immutability. Records made on blockchain cannot be removed – a feature so reliable that Nations are even placing their entire land titles registration on blockchain! (see Ghana: http://bitlandglobal.com) .
Simplicity is the ultimate sophistication
Along with its goal to fully transform the way real-estate transactions are traditionally carried out, the company has recently revamped its mobile app interface. The new interface includes intuitive features and sleeker design, placing the ability to perform real estate decisions and transactions in the palm of your hands. The company has received praise for its easy to use and sleek user interface.
Ivan Lim, Founder of Averspace, said, "There are numerous real-estate property websites and mobile apps out there, which is good. Essentially, these players act as a marketplace and help to kick start an interested tenant's search process. However, there is no fully digital end to end solution which can provide landlords and tenants this level of convenience. Our digital transactions are also verified and recorded on to the blockchain for added security. This is where Averspace makes a difference."
Building on the Smart Nation initiative, the Singapore Real estate industry can benefit from this digital capablity pioneered by Averspace to save time, improve cost and transaction efficiencies in the traditional real estate industry.
REAL LIFE. REAL NEWS. REAL VOICES.
Help us tell more of the stories that matter from voices that too often remain unheard.
This post was published on the now-closed HuffPost Contributor platform. Contributors control their own work and posted freely to our site. If you need to flag this entry as abusive,
send us an email
.