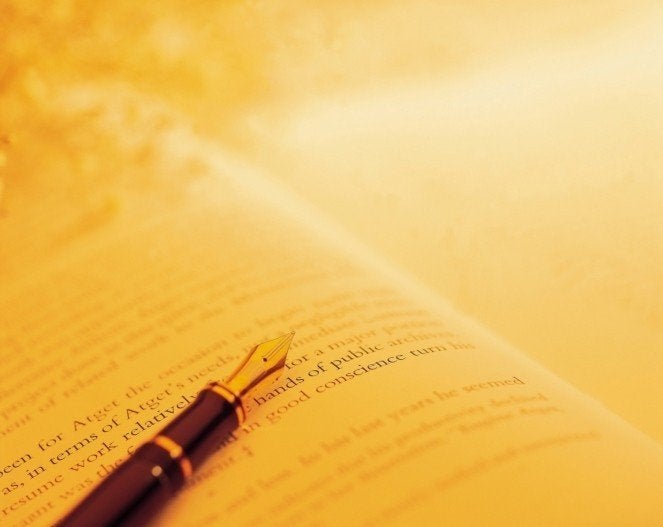 Something I learned early on in this industry is that publishing, like any other industry, is full of scams. Not everyone is unethical; however, there are a certain number of people who prey on someone's desire for success by offering them pie-in-the-sky promises they can never fulfill. In our series on smart self-publishing, we're going to look at a few different industry segments, starting first with publishers and finding the right one for you. These days, there are more choices than ever to get published. Because of this, the options and opportunities within each can seen a bit overwhelming. Here are some quick tips:
Research, research, research: As I mentioned earlier, there are a lot of choices. Take your time and do your research. If a publisher is unethical or has a bad reputation, you'll find this pretty easily online. Some great sites for finding unethical publishers and other industry providers are: Writer Beware, Predators & Editors and Absolute Write.
Ask other authors: If your research hasn't turned up anything consistent, it might be that the publisher (like any vendor) has had a couple of bad experiences, but that doesn't always make them a bad publisher. I recommend that you look at the store page on their website and Google some of the authors listed. If you email these authors through their own personal web pages, asking them about their experience with the publisher, I'm sure you'll be pleasantly surprised at how helpful they are. Publishing, unlike some other markets, is a very helpful industry. You can even ask some professionals you admire if you're unsure. Most of us are always eager to help!
Check your contract: There are a variety of reasons for an author to self-publish, one of them is being able to keep their rights and creative license. Regardless of the publisher, you should be able to keep all rights. If they keep any rights for any length of time, move on to a company that will allow you to keep all of your rights. This includes: movie, audio, foreign, and electronic.
Promises, promises: Don't believe the hype. Yes, we are all selling services but there is only so much that a publisher can promise you. They can promise you a finished book. Beyond that it's a lot of hard work and a little luck.
The truth about returns: Many of the print-on-demand/self-publishers offer you a returns program. I haven't found this to be very helpful. It costs the author to get in and then the bookstores have to participate, and few of them do. If you're not sure, ask your local Barnes & Noble if they accept returns from this publisher, their answer will tell you whether a returns program is a good investment of your money.
Book sales: Much like point #4, no one can promise you book sales, least of all the publisher. So be wary of any publisher who is promising you sales or a guarantee of book sales of any kind.
Cost to publish: In most cases, it should cost you less than $2,000 to publish your book. This will include the cover design, interior design, ISBN, bar code, ebook (in many cases) and anything else that needs to happen to turn this into a book. Like anything else, get this in writing.
Author discounts: The first 90 days of your book you will be your own best customer. This is why you want to be sure and get a good author discount on your book purchases. You'll use the books you buy to promote the book, by sending it to media, book reviewers, etc.
Author royalties: Author royalties vary greatly from publisher to publisher but don't be swayed by higher royalties because the calculation might be a bit tricky. Let me explain. Most publishers will give you royalty based on the cost of the book. So, on a $10 book you'd get 20%. I've seen some publishers who will offer upwards of 80% royalty to authors to lure them in, but when you do the math on this it really comes out the same. Many times a higher royalty rate is calculated on the cost of the book wholesale, so let's say your $10 book is now $5, plus they might deduct their own expenses from this cost, bringing it even lower. So while the 80% royalty looks great on paper, the math is sometimes even lower than a 20% rate depending on how much they discount the book.
Customer experience: Before you put pen to paper and sign that contract, make sure that their customer experience matches your expectations. Now while I disagree that a publisher should respond immediately, they should respond to emails within 24 and sometimes 48 hours depending on when you send the message. I would call them and ask them some questions about their services, their packages, and their end-user experience. You are going to have a lot of questions, be sure that someone will be there to help you answer them.
Be realistic: Remember that regardless of how good any publisher is, they might not be able to be all things to all authors. Meaning that for certain things, you may have to get your answers elsewhere. If you aren't sure what they will and won't help you with, ask them.
Timing: Make sure you are clear on their timing as well as yours. You don't want a book that's going to be sitting in the cue for a long time while it's waiting to see the light of day. Get the timing in writing, or at least a general estimate.
Book covers: I saved the best for last here, or rather the most important piece of this. The book cover is so significantly important that the NY publishers often spend weeks researching the perfect cover for the perfect market. To know if the publisher you are considering is good at book design: look at the other books on their website. If the covers there don't impress you, move on. If you're not sure what to look for in a good cover designer, spend the time and money and hire someone (a book marketing professional) who can look at the covers for you and tell you if they are quality. Also, if you find a publisher you love but their covers aren't the best, you can always hire an outside designer to do the book cover design.
Keep in mind that most publishers are out there to do good work. We love the ones who do good work and help authors attain their dream. As you migrate through your choices, remember to not be swayed by flashy ad copy or high-end promises. Go with a solid, reputable publisher and you'll be on your way to a successful career. Here are some great recommendations: Infinity Publishing:
Wheatmark Books:
Greenleaf Publishing Group:
Smashwords:
Popular in the Community