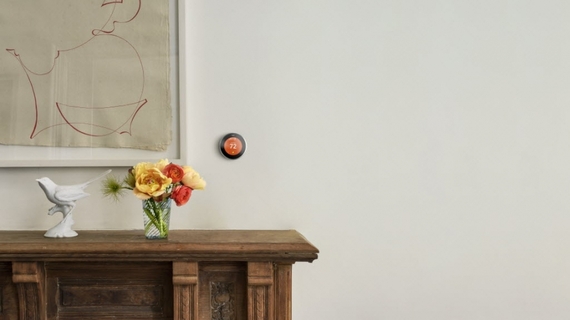 No need to be nervous about home automation. You can incorporate smart house technology a little bit at a time.
If you're not, shall we say, tech smart, the idea of using home automation might seem out of this world. But the good news is, there's a variety of gadgets and gizmos on the market to help even the least tech-savvy person live in a smart home.
First steps to a smart house
Rest easy -- you don't have to go "all in" when starting a home automation project.
"Pick an initial feature of your home you would use the most in terms of automation, and expand from there," says Lee Travis, owner of Wipliance in Bellevue, Washington.
But also keep in mind that you might want to add more smart technology to your home as time goes on. Investing in products that are compatible with a central automation system will help simplify the process down the road.
"A consumer can buy a thermostat or light switches and make them smartphone accessible," says Kellan C. Warren, vice-president of Kelltech Systems in Dallas. "But keep in mind what your end goal is and purchase products that get you on that path. Once you start integrating, everything can work together. You can open the garage door, turn on the lights and set the thermostat with one touch. You make the rules."
One of the most popular automation integration systems experts recommend is Control4, which starts around $1,000.
"The great thing about products like Control4 Home Automation is that you can install the system to control one feature initially; whether it's your lights, your entertainment system, your security, or more," Travis says. "Then as your needs change, you can expand on the existing system with those additional features."
Having your lights automatically come on when you walk in a room or being able to turn lights on throughout the house when you're not home is more than just convenient -- it's a safety issue. You won't have to worry about stumbling over footstools in the dark or potential vandals casing a home that appears empty.
To read all of Staci's product suggestions on smart thermostats, automatic curtain control, smart locks and more, read the original article Smart Technologies for Your Home here. This article originally ran on Angie's List and is part of a series on the topic of Home Automation. The series aims to educate readers about emerging technologies in the home. For more information about Angie's List, visit AngiesList.com.
Related