The key to making your bathroom smell better? Turns out it only takes two D batteries and a "smart" toilet seat.
Those who frequently purchase bathroom air fresheners might find their new fix with the introduction of Kohler's Purefresh toilet seat. The new, roughly $120 seat releases a deodorizing air spritz each time the toilet is used, with the help of a fan and some fancy technology.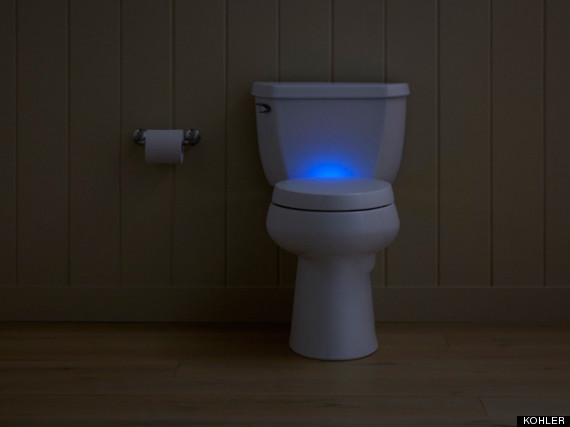 According to Kohler, that "fancy technology" involves "a deodorizing system that utilizes a carbon filter to neutralize odorous air."
Once the bathroom user sits down, the toilet seat fans out air over one of the three scent packs -- Garden Waterfall, Avocado Spa and Soft and Fresh Laundry. Avocados and laundry smells might trick you into thinking you're in a different part of the house, but we have a feeling the scents all smell better than a typical bathroom.