It can be depressing as hell to look at skyrocketing rent in cities such as San Francisco, where the average rent for a one-bedroom apartment is $3,530, or Manhattan, where it's $2,901.
Whether you love living with roommates or hate it, chances are that if you live in cities like those, it's mandatory -- but there's a silver lining in the results of a new survey put out by the financial advice site SmartAsset that shows that living with a roommate is a super frugal, very wise way to live your life.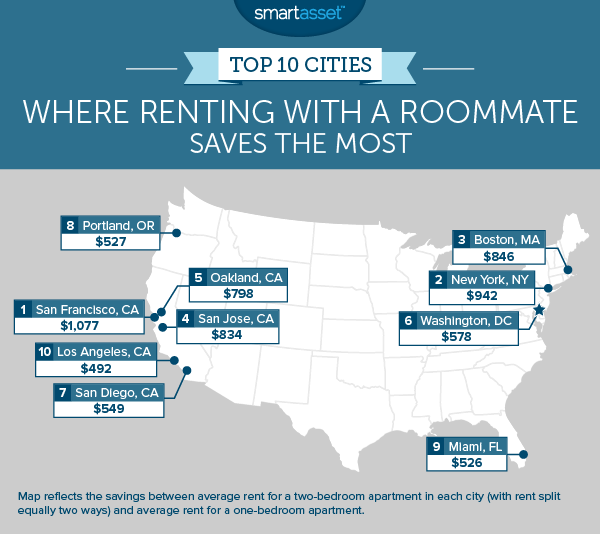 By analyzing data from myapartmentmap.com, SmartAsset looked at the average rent for one- and two-bedroom apartments in the 50 largest U.S. cities and ranked those where it cost the most to live.
We're happy to report that living with a roommate can save you as much as $1,000 in San Francisco, which ranked at the top of the expensive-city list (having a roommate in Manhattan can save you $942).
It makes that guy who never takes out the trash look a little better, right? Just a little?
Check out the full ranking below: