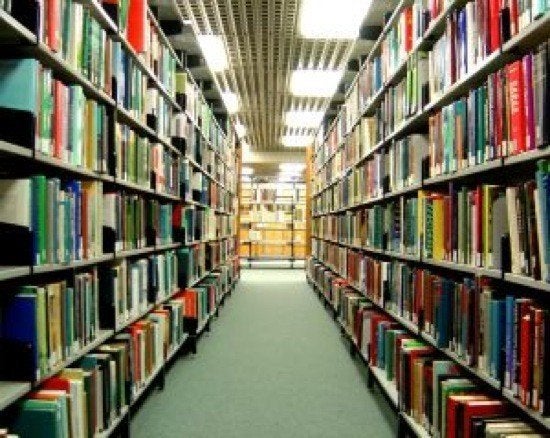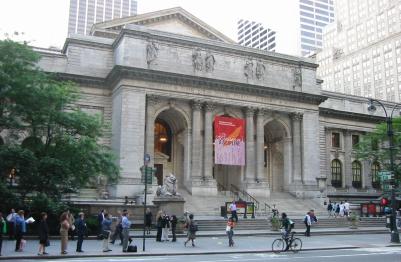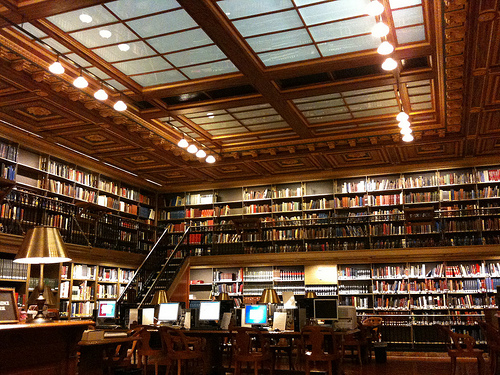 During graduate school, I spent several hours a day, multiple days a week, in the Art Reading Room at the New York Public Library on 42nd street (pictured above). The splendor of the facility alone was enough to elevate the mind to new academic heights, but more importantly, the resources available to me as a reader blew my mind and enabled me to write extensive treatises on Cubism, Dada, Fluxus and the like almost daily. I'd sit in those hallowed halls and recall the struggle of writing such papers in high school and college, when the resources at my disposal were far more limited than the vast holdings of the New York Public Library. But even in that mecca of art books, we'd face another struggle -- lag time between scholarly advancements and publication. Texts, especially on contemporary art, were outdated almost as soon as they were published, and yet it would be years before a new "go-to" book on the subject would be available.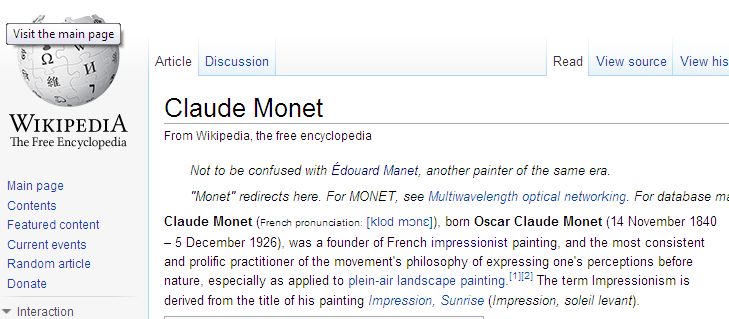 Thankfully for students today, developments in technology over the past decade have improved their access to information dramatically. But, the advent of the internet as a tool for research is often maligned by teachers who've encountered more than one student's paper on Impressionism beginning with "Claude Monet was a founder of French impressionist painting, and the most consistent and prolific practitioner of the movement's philosophy of expressing one's perceptions before nature, especially as applied to plein-air landscape painting" -- the exact opening verbiage under the painter's Wikipedia entry. While it's true that the Internet has spawned more than its share of plagiarism, it's also true that it has democratically flung open the doors of informational access and given students everywhere a platform for accessing valuable records, data, etc. whether they be logging in from a computer near Grand Central or Grand Lake Stream (Maine).
While more is usually better, the information available via the internet is so broad and vast that it is all but indigestible, and thus students often rely entirely on the first ten results of a Google search. The good news, however, is that Information access gurus around the world are developing more efficient and effective sites and tools for accessing, processing and filtering the unwieldy amounts of information made available by the World Wide Web in all areas of study.
Fortunately for aspiring art historians everywhere, Dr. Beth Harris (Director of Digital Learning at a NYC museum and a previous assistant professor of art history at the Fashion Institute of Technology) and Dr. Steven Zucker (a specialist in 20th-century art and theory and chair of History of Art and Design at Pratt Institute) found a way to solve two problems -- boring, staid art history textbooks and the insurmountable vastness of the internet -- with one. Their solution, Smarthistory.org, describes itself as "a free, not-for-profit, multi-media web-book designed as a dynamic enhancement (or even substitute) for the traditional art history textbook."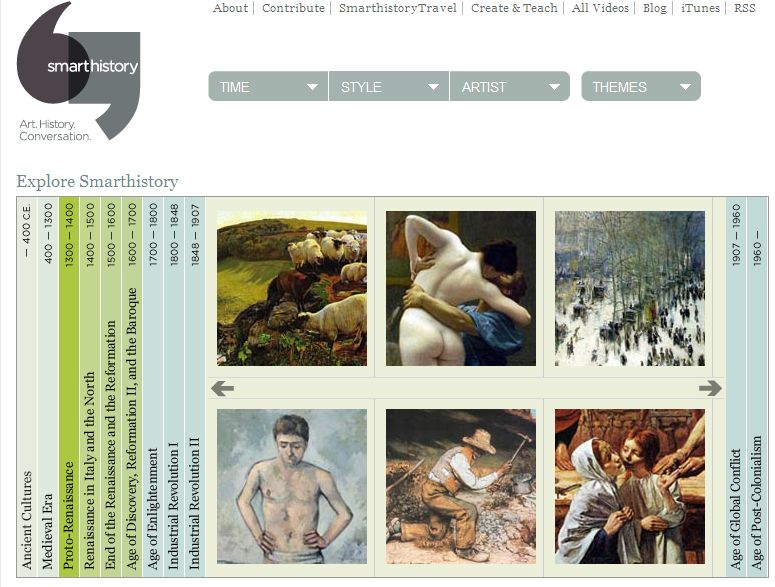 Smarthistory.org isn't your grandmother's art history website and it has little in common with the slide lectures of yore that many of us aging art historians remember so, ahem, fondly. Since 2005, Harris and Zucker, along with a whole host of contributors, have brought art history to life through audio, video, and still imagery paired with witty text, all of which employ a personal voice that is meant to ignite a conversation rather than issue a definitive explanation. Visitors to the site can browse the plethora of information in one of four overarching categories -- artist, time period, style, and themes -- or simply type a key word into the site's search engine, which is just as easy as Google but mines a very specific database of accurate material.
Given the efficiency of the site's schematic and the wellspring of accurate and interesting information it provides, it's easy to understand why smarthistory.org is rapidly becoming a favorite of would-be art historians on college campuses everywhere. In the past 31 days, the site has been visited by 65,654 people (145,612 page views), which is a 75.96% increase over this time last year. While the majority of visitors are students, the site is also an invaluable resource for teachers, providing case studies for inspiration, sample syllabi for art history survey courses, as well as explanations and insights into tools for teaching with images such as Flickr, vi.sualize.us, Wetpaint, and the like. Smarthistory.org enables teachers to leave enormous art history textbooks on the coffee table or the library shelf and with them, teaching methodologies incumbent upon inaccessible art historical jargon, so that we can instead engage students in a new model of learning that is interactive and collaborative.
Related
Popular in the Community