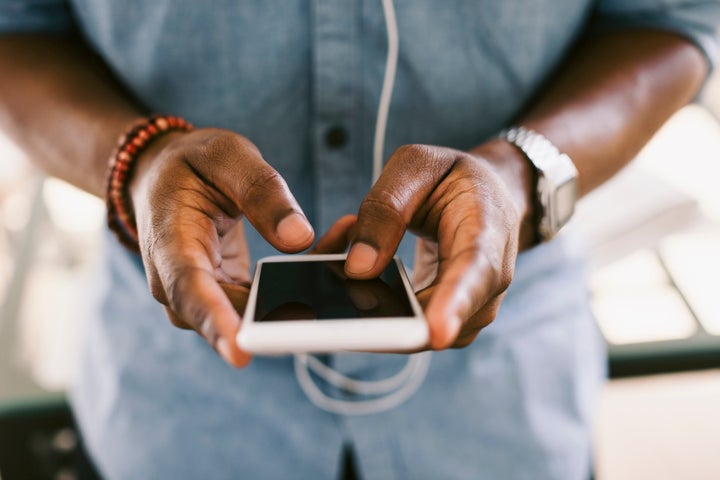 Relief from depression symptoms may be right at your fingertips, according to a new study.
Using a total of 18 randomized experiments, Australian researchers examined more than 3,400 adult men and women who self-reported living with different mental health conditions like depression, anxiety and bipolar disorder.
The study authors had the volunteers use 22 different smartphone mental health programs over the course of a few weeks to a few months, depending on the app. These included mindfulness apps, apps that focused on cognitive behavioral therapy methods and apps that helped participants monitor their moods (including digital programs like Headspace or MoodHacker).
The results found there was no significant difference in the type of apps ― all of them were shown to be effective in "significantly" reducing symptoms, according to the study's authors. Additionally, the authors found that "self contained apps," meaning apps that don't rely on clinician feedback or interaction, were found to be more effective than those that depended on those resources.
It's also important to stress that smartphone apps shouldn't replace regular therapy or medication when it comes to treating depression. Scientific evidence still shows that medical help is the best way to manage mental illness.
But the study's results imply that mental health apps could serve as a useful supplement to professional treatment.
"The data shows us that smartphones can help people monitor, understand and manage their own mental health," study co-author Jerome Sarris, deputy director of Australia's National Institute of Complementary Medicine, said in a statement. "Using apps as part of an 'integrative medicine' approach for depression has been demonstrated to be particularly useful for improving mood and tackling symptoms in these patients."
The authors also say that using smartphone apps may be an easier way for people to get some relief from depression without facing social stigmas.
More than 300 million people globally experience the mental health condition, according to the World Health Organization. Yet many people are still averse to seeking treatment due to negative stereotypes or poor access to care.
Popular in the Community