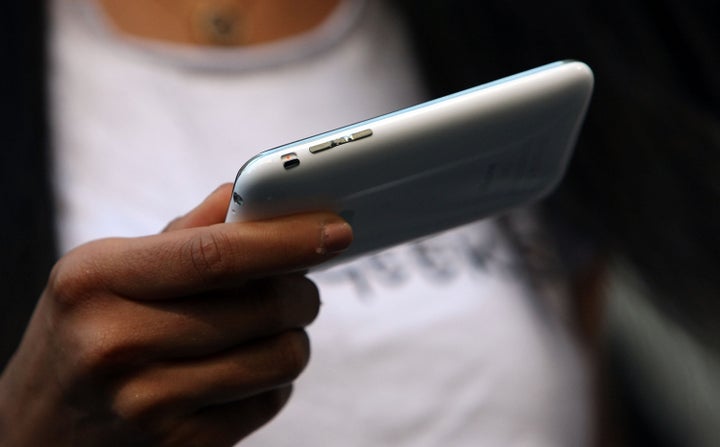 Could your smartphone replace your credit card?
Bloomberg, citing "three people with direct knowledge of the plan," says AT&T, Verizon and T-Mobile are planning to equip their smartphones with technology that would permit customers to make "contactless" payments using their phones.
Like "wave and pay" credit cards or key fobs, users would be able to purchase items just by waving their smartphones over transaction machines. The technology itself is not new, but, if the rumors are true, it would be the biggest effort yet by the carriers to develop this form of contactless mobile payments.
The service, similar to those already available in Japan, Turkey and the U.K., would use contactless technology to complete purchases in stores. They'd be processed through Discover's payments network, currently the fourth-biggest behind Visa, MasterCard and American Express Co. Barclays would be the bank helping to manage the accounts, said the [sources], who requested anonymity because of confidentiality agreements.
Although official representatives for Verizon and T-Mobile were tight-lipped about the venture, AT&T spokesman Mark Siegel told Bloomberg, "Mobile payments are the logical next step for consumers."
The Verizon, AT&T and T-Mobile will reportedly begin testing this new system at select stores in Atlanta and three other cities.
Scroll down for a brief clip from ABC News, which shows how the technology would work.
What do you think of it? Would it be helpful? Tell us what you think in the comments below.
WATCH:
[via
]
Related
Popular in the Community