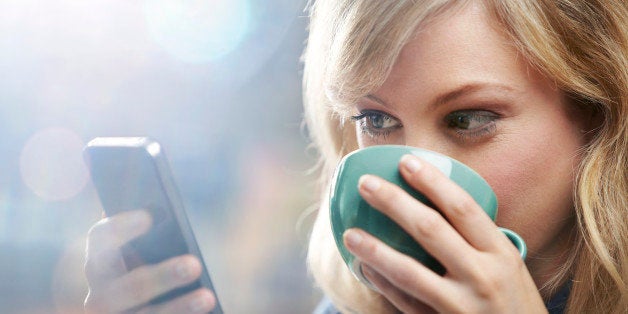 But in a recent study conducted by New York Magazine, every demographic surveyed -- from the "W'Burg Hipsters" to "Playground Parents" -- said their smartphones brought them more more joy than anxiety.
So, is your smartphone good or evil? It all depends on how you use it. Here are seven ways to use your smartphone to make you happier.
Remember the days when you had to pick up the phone if you wanted to know how your friend's day was? Your smartphone can do that too. Firing texts back and forth may seem sufficient, but Sherry Turkle, an MIT psychologist, has found that we "cheat" our relationships when we text instead of call.
"The complexity and messiness of human communication gets shortchanged," Turkle said, according to Time. "Those things are what lead to better relationships."
If you're calling more than texting you're already doing well -- as Jeffrey Kluger writes in Time, Americans between 18-29 send and receive about 88 texts versus making 17 phone calls per day -- but FaceTime and Skype are even better options.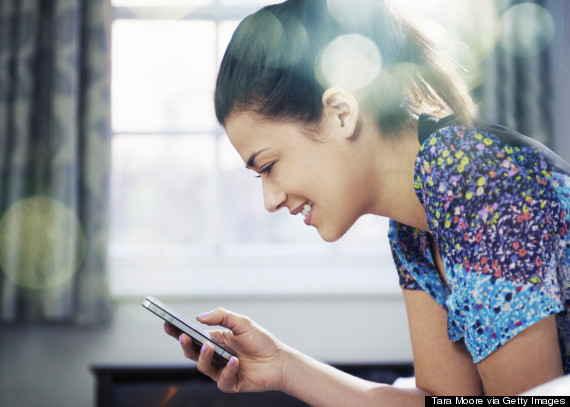 Other suggestions include Embark and MetroNap, which can help ease the stress of your commute (and help you get more sleep), and Yelp and OpenTable. Hey, it always helps to have the opinions of others when it comes to monumental life decisions ... like where to eat lunch. Don't forget about Google Maps either -- it always feels a little better to know where you're going.
Use your smartphone to get fit.
Try downloading the apps Endomondo and Runtastic. They'll calculate your daily miles and steps and cheer you on along the way.
There's no question that spending all day on your smartphone will lead to a pretty unproductive day, but one study found that taking short breaks -- adding up to about 20 minutes total -- with your smartphone during the workday can make you happier.
Let your Smartphone teach you how to meditate.
Are you one of those people who just can't seem to meditate, no matter how hard you try? With the large number of meditation apps out there, you may finally be able to enjoy meditation's many benefits.
Allow social media to make you happier.
Scrolling through your Facebook feed for hours feeling jealous of everyone's lives definitely isn't healthy, but studies suggest that social media can also boost your happiness.
In fact, Cornell professor Jeff Hancock found that students felt "more loved and worthy" after visiting their Facebook profiles than they did during traditional self-affirmation exercises. So as long as you're not overdoing it, you can start viewing your social media apps as friends instead of enemies.
To take it to the next level, download Happier, an app that not only helps you express gratitude more regularly but connects you with a positive, supportive community.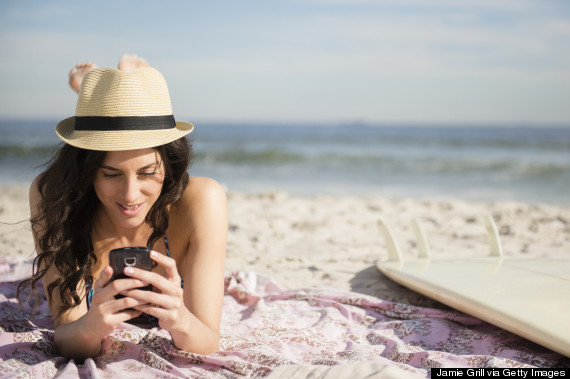 Hey, there's a reason the "W'burg Hipsters," "Playground Parents" and more said their phones brought them joy. When used in the right way, smartphones are a fun way to pass a few free minutes, make your life easier and, yes, connect with people.