As "Star Wars" fervor reached a fever-pitch this week, Google unveiled another neat treat for fans of the franchise: You can now battle Stormtroopers from the comfort of your own desk chair.
Lightsaber Escape is a Chrome Experiment and web-based game that turns your smartphone into a lightsaber. To try it, visit the game's website on your computer, and copy the unique URL you find there into a browser on your phone. (You can also do the reverse, and access the website on your phone first.)
You'll then be prompted to calibrate your phone. Once done, your phone will become the handle of a glowing weapon, and an image of the lightsaber will appear on your computer screen. Use the lightsaber to battle the Stormtroopers that seem determined to kill you.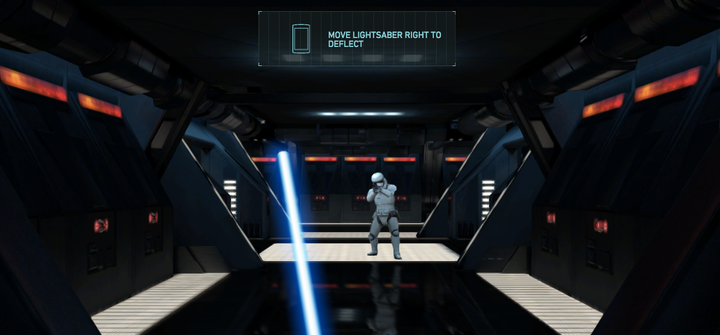 Lightsaber Escape, which works not just in Chrome but across all mobile and desktop browsers, was created by Google in conjuction with Lucasfilm and the "Star Wars" visual-effects studio Industrial Light & Magic.
Related
Popular in the Community