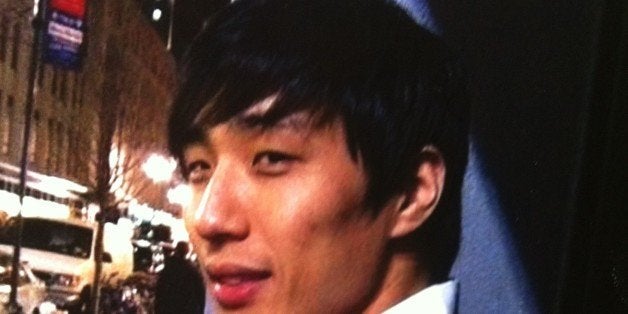 A New York congressman announced legislation Monday aimed at reducing the growing number of smartphone thefts across the country.
The bill, introduced by Democratic Rep. José E. Serrano, would require all phones sold in the United States to feature "kill switch" technology that allows consumers to wipe their data and shut down a phone's capabilities when it's reported stolen. Such a feature could reduce the incentive for thieves to steal phones by eliminating their resale value on the black market.
"It is time for smartphone carriers and manufacturers to get serious about protecting the safety and security of their customers," Serrano said in a statement.
Attorney General Eric Schneiderman, who has been leading a nationwide effort to reduce phone thefts, said of the legislation, "Because the industry dragged its feet, Congress is poised to act on legislation that will put consumers ahead of profits."
But the success of such legislation is uncertain. The wireless industry has resisted rolling out a kill-switch feature, claiming it could be misused by hackers.
San Francisco District Attorney George Gascon has suggested the industry has resisted for another reason: to preserve their profits from selling phone insurance.
During a Senate hearing last week, however, a Verizon Wireless official expressed support for a kill switch.
"We are actively engaging with app developers and manufacturers to encourage them to bring forward these options," Randal Milch, Verizon's general counsel, said in response to questions from Sen. Amy Klobuchar (D-Minn.), who co-sponsored the Senate bill.
About 40 percent of robberies in major U.S. cities involve mobile devices, according to the Federal Communications Commission. Thefts of smartphones and other mobile devices increased in several major cities again in 2013, including New York, Washington, D.C., and San Francisco.
The robberies have become increasingly violent. Serrano represents a congressional district the Bronx where in 2012, Hwangbum Yang, a 26-year-old Korean immigrant, was shot and killed during an iPhone robbery.
Last summer, Schneiderman and Gascon launched their "Secure Our Smartphones" initiative, aimed at pressing the industry to adopt technology that could make stolen phones worthless to thieves. More than 100 officials from across the country have joined the effort, including William J. Bratton, the new New York City police commissioner, who announced his support on Monday.
Apple responded to the growing pressure from law enforcement by announcing a new security feature last summer that the company said would allow consumers to render their devices useless once stolen. But the effectiveness of Apple's new Activation Lock, which was introduced in September, is still unproven. And other smartphone manufacturers have yet to introduce new anti-theft measures.
"The reason we introduced this bill is because we felt it has been taking too long and the problem is just mounting," Klobuchar said during the hearing last week.
Popular in the Community