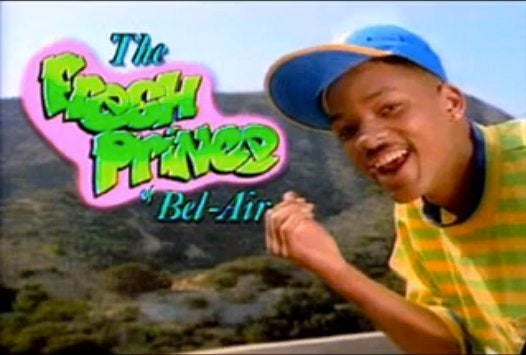 If you're in West Philadelphia (born and raised) and see a couple of guys that are up to no good, be careful: They might be after your smartphone.
Philadelphia, Pa. is the American city where smartphone loss is most prevalent, according to new research published by the gadget insurance site Protect Your Bubble. Seattle "won" second place, Protect Your Bubble found, followed by Oakland, Calif.
CORRECTION: Lookout.com, whose data was used by Protect Your Bubble for its infographic, says that PYB has misinterpreted its findings. This data shows the cities where smartphone loss -- which includes thefts, but also just plain misplacing your phone -- is most prevalent, not just thievery. We have updated the article.
Perhaps coincidentally, fourth place went to Long Beach, Calif., just a 30 minute drive from Bel-Air, where Philadelphia's Fresh Prince moved after an incident on a high school basketball court.
Will Smith jokes aside, Protect Your Bubble has put together a neat infographic to illustrate its findings, showing the top 10 cities for smartphone theft as well as some factoids about smartphone thievery in Los Angeles, New York and Chicago. New York, you might remember, recently placed police officers at Apple stores on iPhone 5 launch day, in order to register new phones and try to prevent the rising tide of smartphone theft in the city.
You can view the infographic below. Philadelphians: Secure your cellulars.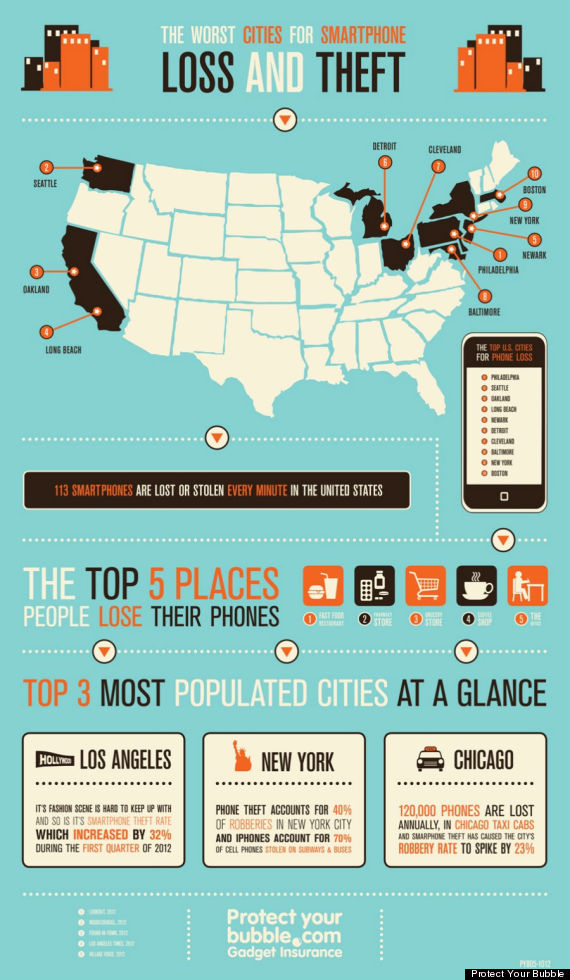 AT&T and T-Mobile recently joined forces on a "stolen smartphone database," which will allow users to report and blacklist their stolen phones. You can read more about that here.
Calling all HuffPost superfans!
Sign up for membership to become a founding member and help shape HuffPost's next chapter
BEFORE YOU GO
PHOTO GALLERY
11 Bad Habits We Picked Up From Our iPhones