 Top state and city law enforcement officials on Thursday will announce an expansive investigation into the failure of Apple and other smartphone manufacturers to adopt measures that may limit a wave of thefts targeting their products, New York State Attorney General Eric Schneiderman told The Huffington Post.

The coalition includes attorneys general from six states -- New York, Illinois, Massachusetts, Delaware, Minnesota and Hawaii -- and district attorneys and high-level police officials from eight major cities, including New York, Chicago, San Francisco, Philadelphia and Boston, Schneiderman said.
The group intends to probe why Apple and other smartphone makers have failed to create a so-called "kill switch" that would render their devices inoperable if stolen -- a feature that could undercut the value of stolen gadgets now trading on a global black market. The officials also plan to investigate whether smartphone manufacturers have not adopted effective anti-theft measures out of simple financial interest -- a stolen phone generates new business as crime victims buy replacements. Replacing lost or stolen cell phones costs American consumers some $30 billion per year, according to a study by the mobile security firm Lookout.
The coalition and its far-reaching probe shows that law enforcement officials aren't satisfied with Apple's announcement on Monday that it intends to add a new feature to the iPhone aimed at preventing thieves from re-activating stolen devices by requiring that they first enter a password.
Apple portrayed the new "activation lock" as "a really powerful theft deterrent." But Schneiderman and San Francisco District Attorney George Gascon, who have together pressed Apple for action, consider the new feature to be inadequate because it appears to only work if customers have iCloud accounts and activate the "Find My iPhone" app, according to a source familiar with their thinking.
Apple has repeatedly declined to comment to The Huffington Post about thefts of its mobile devices.
In a statement prepared for Thursday's announcement and obtained by HuffPost, Schneiderman said the "Secure Our Smartphones" initiative is aimed at "encouraging" the industry to adopt technologies to deter theft.
If the companies fail to make changes, however, Schneiderman may take further action, including filing a lawsuit against the manufacturers, according to the source familiar with his thinking. Schneiderman has asked the companies in recent weeks to provide information on their pledges to protect customers' safety. New York has a law prohibiting deceptive trade practices and Schneiderman said he was concerned that smartphone makers aren't fulfilling their pledges, leaving many customers to suffer injuries or deaths as a result of smartphone robberies.
"The epidemic of violent street crime involving the theft and resale of mobile devices is a very real and growing threat in communities all across America," Schneiderman declared in the statement. "This nationwide coalition of leaders is committed to doing everything in our power to encourage industry to be good corporate citizens and take responsible steps to ensure the safety of our consumers."
Gascon, the San Francisco prosecutor, calls on smartphone makers to "exercise social responsibility for the safety of our communities," adding: "The cell phone industry cannot ignore that smartphone theft is a crime that can be fixed with a technological solution." Roughly half of all robberies in San Francisco last year involved mobile devices, according to the city's police department.
The announcement comes as Schneiderman and Gascon convene a meeting in New York on Thursday with representatives from Apple, Samsung, Google and Microsoft to press them on combating the rising wave of smartphone crime.
Roughly 1.6 million Americans were victims of a smartphone-related crime last year, according to Gascon. Approximately 40 percent of robberies in major cities now involve mobile devices, according to the Federal Communications Commission.
Law enforcement agencies across the country said Apple devices are the most popular target for thieves because they hold the greatest value on the black market -- so popular that police have coined the term "Apple Picking." Once stolen, the devices are redistributed to buyers as far away as Hong Kong.
The crime wave, the subject of a Huffington Post investigation, has prompted some cities to create special undercover task forces to catch phone thieves and buyers of stolen devices.

As part of the new investigation, officials will analyze "patterns, causes and trends behind the growing and increasingly violent problem of device theft," according to Schneiderman's statement.
The coalition also includes mayors, comptrollers, public safety activists, consumer advocates and criminology professors.
Schneiderman and Gascon said the coalition will, if necessary, be "investigating impropriety on the part of manufacturers, raising public and shareholder awareness about industry practices in this area, and using all available tools to press for safety-oriented innovation and responsible corporate citizenship."

"Millions of Americans have been victims of smartphone theft, some even losing their lives, so all smartphone makers must take swift action to help stop these thefts that continue to endanger their customers," Kathleen Rice, the Nassau County, N.Y., district attorney and a member of the coalition, said in a statement.
Related
Before You Go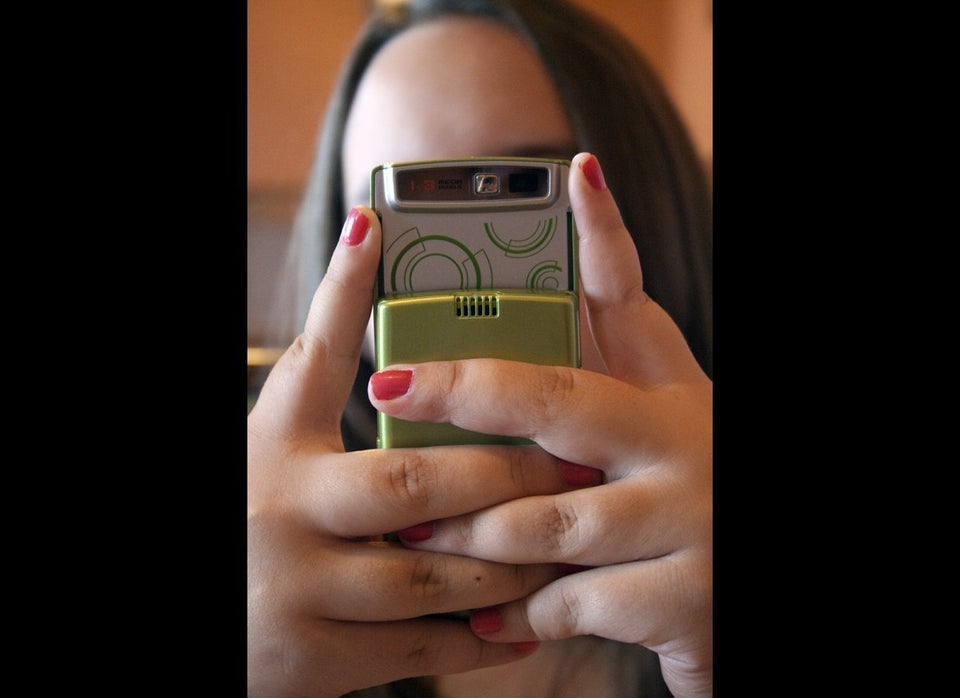 What To Do If You've Lost Your Phone
Popular in the Community