Everyone takes snapshots on their iPhone, but maybe they should aim a bit higher. Smartphones are becoming a powerful tool for filmmakers who want to tell stories without spending thousands of dollars on high-end equipment.
The Huffington Post announced on Wednesday that it has acquired RYOT, which also released the Oscar-nominated short film "Body Team 12." Today, we're debuting "Tito" -- you can watch the full 10-minute film at the top of this post. It tells the story of a young boxer named Angel "Tito" Acosta, who grew up in the slums of Puerto Rico and boasts a 12-0 record with 12 knockouts. His first professional fight happens this weekend.
The movie is remarkable not just because of Tito's story. It also reaffirms that smartphones are a viable not just as a way to consume professional-grade media, but as a tool to create that media to begin with.
"Being able to have the most democratized filmmaking tool in the palm of your hands is any documentarian's dream," Angel Manuel Soto, director of "Tito," told HuffPost. "Its practicality and quality competes to any 4K run and gun camera out there. Its versatility as a viewer, camera, player and even editing base makes on-the-go shoots easy."
"Being able to have the most democratized filmmaking tool in the palm of your hands is any documentarian's dream."
In other words, you could see "Tito" or "Tangerine" in theaters and probably have no idea they weren't shot on a massive camera rig.
"You can win or be nominated for Oscars by using a piece of technology that's a couple of hundred dollars," Molly Swenson, RYOT's chief marketing officer and a producer for "Tito," told HuffPost. "All of a sudden, it's not the resources that will dictate whether or not you're successful as a storyteller; it's your actual storytelling abilities. It's more meritocratic."
Of course, successful storytelling doesn't always translate into big bucks, and money clearly still matters in filmmaking -- CGI-stuffed superhero flicks figure prominently in the top 10 grossing films of all time.
But one of the most profitable companies on Earth might be helping to change that. Apple has supported projects like "Tangerine" and "Tito" by donating equipment. With "The Painter of Jalouzi," Apple even provided filmmakers with the iPhone 6S before its public release. "What's significant about Apple, in this case, is their commitment to storytelling," Swenson said.
Of course, the iPhone isn't the only tool making this possible; smartphones in general are becoming powerful filmmaking tools. The Samsung Galaxy S7 Android phone, in particular, has received praise for its impressive camera. Smartphone technology is simply becoming better, and everyone's reaping the benefits.
Before You Go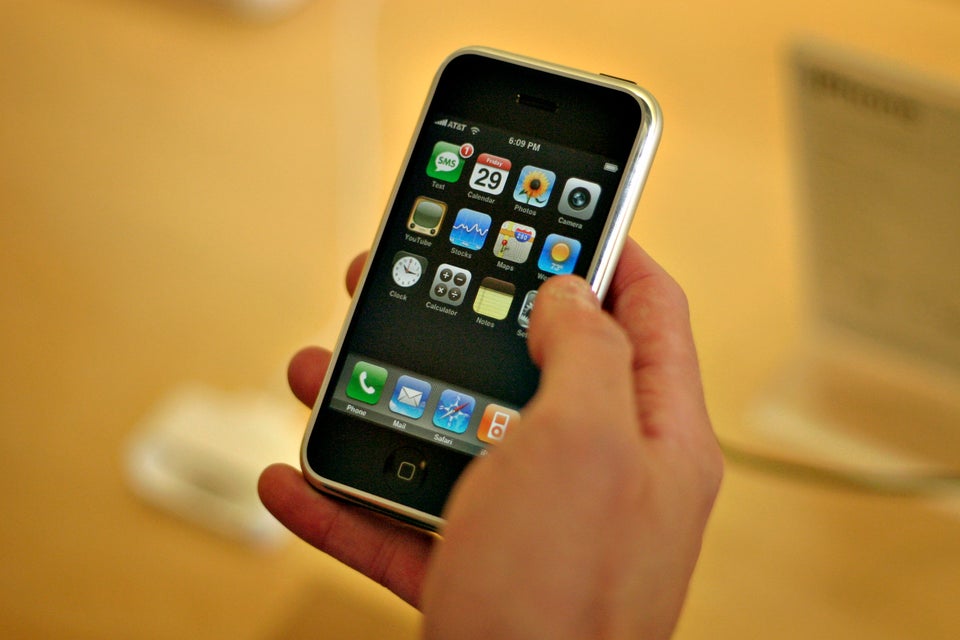 iPhones Through The Years
Popular in the Community